Last Updated on December 27, 2021
The Chinese military-linked Humpty Dumpty Institute Chairman Dr. Al Khalafalla attended the exclusive inauguration of Joe Biden on January 20, 2021.
National File has learned that Dr. Al Khalafalla, Chairman of the Epstein and Chinese military-linked Humpty Dumpty Institute, attended the highly exclusive inauguration of Joe Biden, as revealed in a tweet posted by Khalafalla four days after the event with the caption "New era …"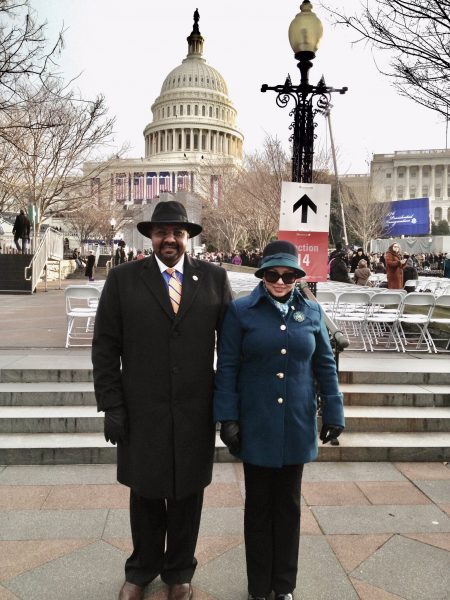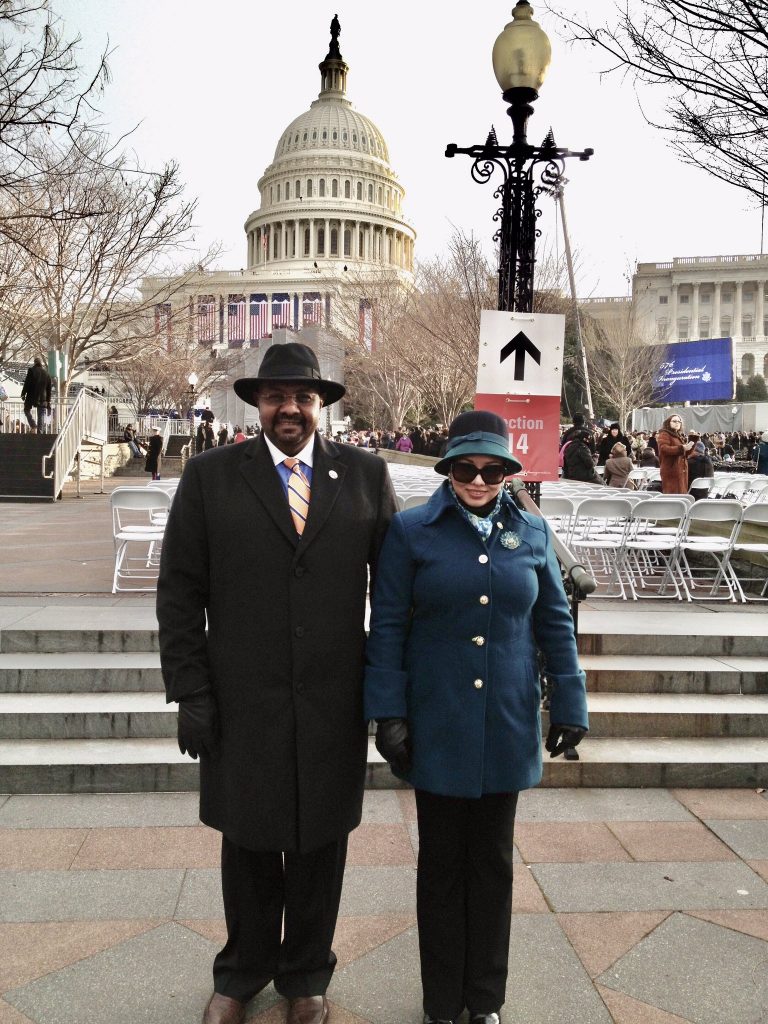 Traditionally, the Joint Congressional Committee on Inaugural Ceremonies (JCCIC) would distribute 200,000 tickets for the official ceremonies at the Capitol and provide ticket bundles to members of Congress to distribute out to others. For the 59th Inaugural Ceremonies, invitations members of Congress were limited to themselves and one guest.
The excuse for such a limited attendance was partially blamed on COVID-19, as well as the January 6 riot that resulted in extremely heightened security at and around the Capitol.
With the Biden administration being ushered in through tens of thousands of National Guard troops, officials at the time urged Americans to stay away from Washington D.C. and watch the ceremony remotely.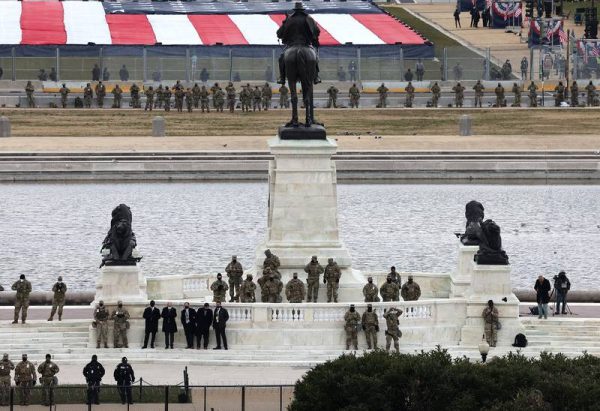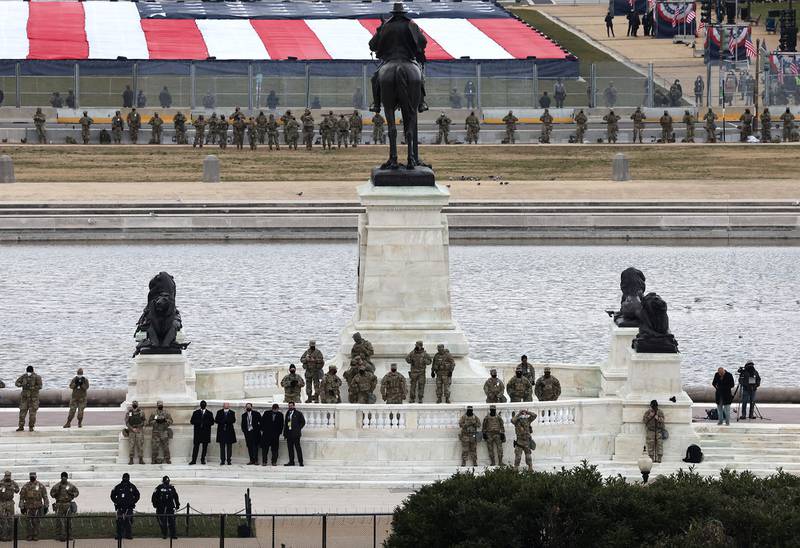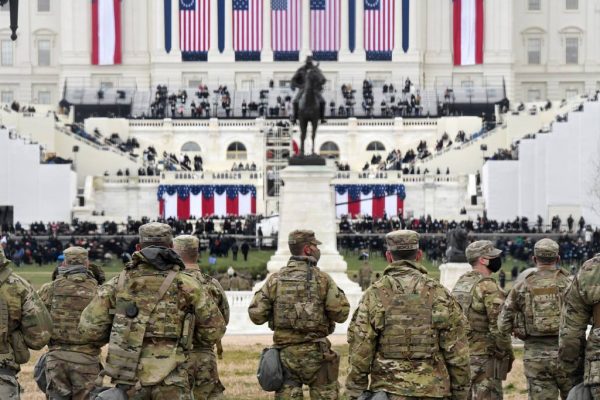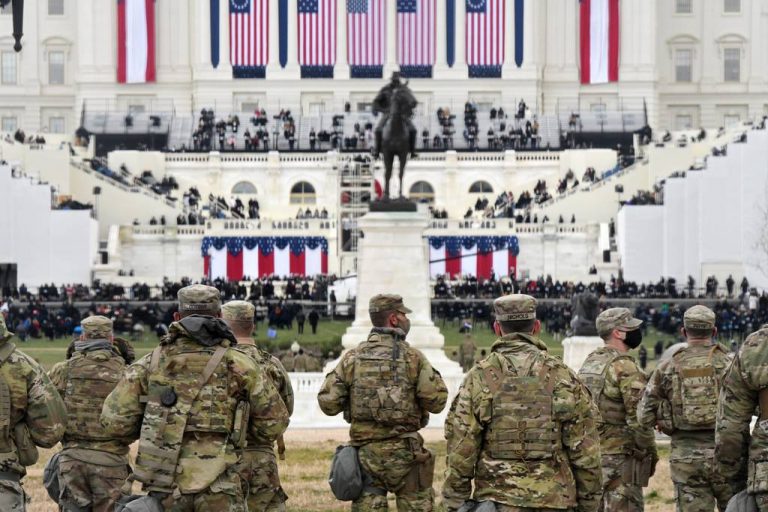 To substitute for the lack of hundreds of thousands of enthusiastic American voters, nearly 200,000 little American flags were placed in the National Mall instead.
As National File previously reported, members of Congress are now distancing themselves from the organization currently chaired by Khalafalla after National File had reported on the HDI's ties to the Communist Chinese back in November.
Republican Rep. Gus Bilirakis  claimed to have submitted his resignation from the HDI after learning of their links to the CCP and Chinese military. "I agreed to work with your organization to educate people on religious persecutions taking place throughout the world and to be an advocate for freedom," Bilirakis wrote in a letter the HDI. "So, you can imagine my alarm and distress when I learned about recent revelations of HDI's connections to the Chinese Communist Party."

"It is particularly abhorrent to me to be associated with an organization that has ties to a government widely known to actively support infanticide, engage in forced sterilization, exploit slave labor, and persecute religious minorities and political dissidents," Bilirakis added.
The HDI is proudly partnered with the Taihe Institute, a Beijing headquartered "think tank" headed by several high-level party members and Chinese military officials. The obscure and suspicious organization claims to have "research centers" in the United States.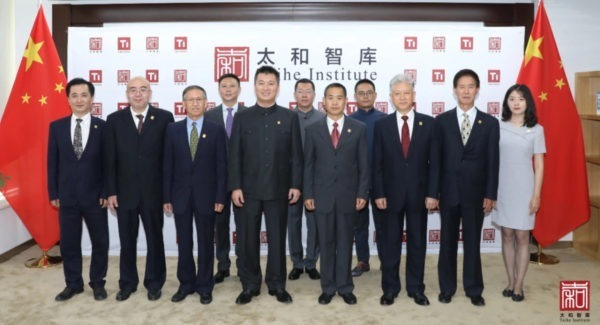 One could find it particularly alarming that the Chairman of an organization so deeply involved with global elites, Chinese military officials, and CCP members, had attended the exclusive and limited inauguration of the President of the United States, given that he had previously attended a Chinese military-styled ceremony that involved him, along with other HDI and CCP members, bestowing a decorative basket of flowers before a tall statue of Mao Zedong at what appears to be the birthplace of communist Chinese dictator in the Shaoshan, Hunan Province of China.
In the video above, HDI Chairman Khalafalla can be observed with Taihe Institute Chairman Binge Ping, former HDI Director and current Taihe Fellow Ruby 'Yuyun' Wang, HDI Director Joseph Merante, and several CCP and PLA members. The same HDI and Taihe Institute leaders have also been photographed in a closed door meeting alongside Congressional Democrat Reps. Debbie Wasserman Schultz and Hank Johnson.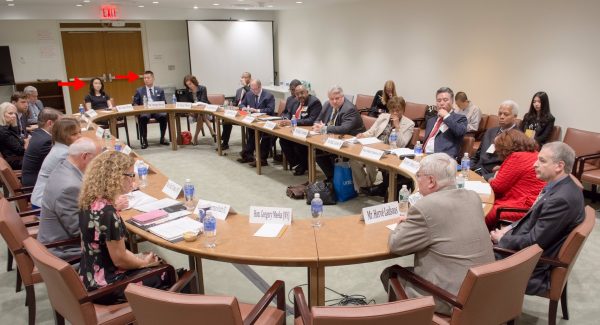 To add, HDI worked with the Taihe Institute on their first annual Taihe Civilizations Forum held in August 2017. HDI leadership was present for all of Taihe Institute's forums, except the one held in 2021. The forums appear to host discussions surrounding United Nations-style typical global elite talking points, transhumanism, artificial intelligence, and robotics.
In 2018 the Taihe Institute released a bizarre promotional video for their forum that year which talked questions like:  "What kind of individual rights can we grant to human-like robots in the future?," "Will artificial intelligence replace human labor?," "Will human thought be captured in the future?," "What does it mean to be human in the future?," and "Can I live forever?"
Biden's inauguration was notoriously limited in size and scope. National File is unable to confirm how the HDI Chairman was provided with a ticket to the ceremony. However, Khalafalla has frequently boasted what appears to be his tightly knit relationship with Democrat Rep. Bennie Thompson, the current chair of the sham January 6 Committee and House Homeland Security Committee in recent months.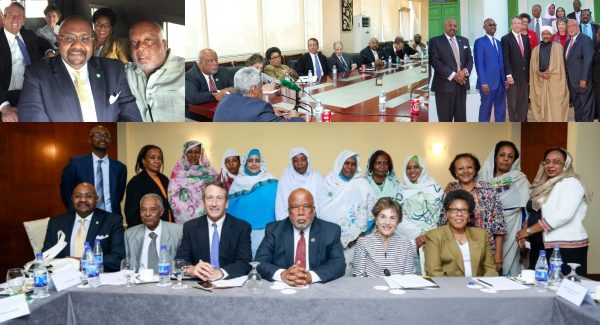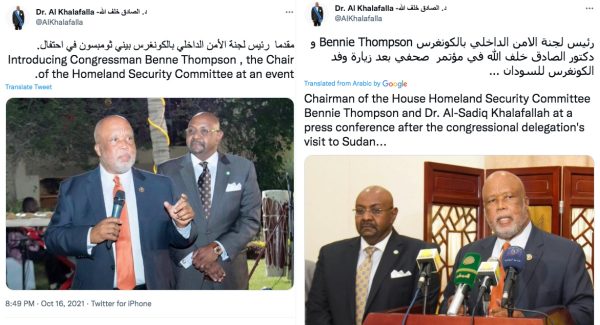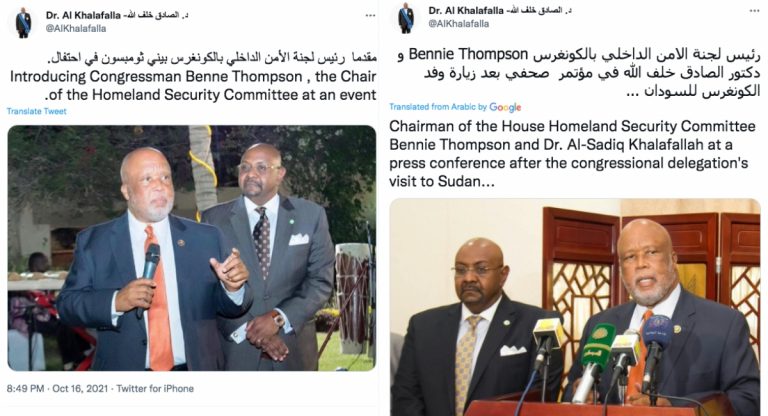 Readers can learn more about Rep. Thompson and Khalafalla here.