Last Updated on December 2, 2021
Humpty Dumpty Institute director Amir Dossal was partnered with alleged Jeffrey Epstein madame Ghislaine Maxwell in her TerraMar Project, and was photographed at two or more events with the accused human trafficker. The Maxwell-HDI connection was amplified at United Nations events, while then-Congressman Mark Meadows served on the HDI Advisory Board.
National File recently reported on the Humpty Dumpty Institute, an organization once run by the brother of late pedophile Jeffrey Epstein that has ties to the United Nations, US State Department, several Democrat members of Congress, former White House Chief of Staff Mark Meadows, and the Chinese Communist Party. Jeffrey's brother, Mark Epstein, was listed as a Director and main financier according to the most recently listed IRS form from 2018.
National File has now learned of another link between the Epsteins and the HDI. This new connection is through HDI director Amir Dossal, who partnered with Jeffrey Epstein's alleged madame Ghislaine Maxwell for her nonprofit known as The TerraMar Project, founded in 2012.
Maxwell, who was arrested in July 2020, is accused of procuring and grooming minors for sex acts with her lover and former employer, the convicted, prolific sexual predator Jeffrey Epstein who died under suspicious circumstances. Maxwell will be tried for six counts, including but not limited to transporting minors to engage in criminal sexual activity. Prosecutors allege that she would psychologically manipulate young minor girls as young as 14 in order to groom them for Epstein. Her trial began on November 29, 2021.
The New York Times reported on Maxwell's TerraMar Project in 2019:
According to tax filings from 2013 to 2017, the organization gave out no money in grants. A representative for the TerraMar Project said in a statement that the work of the organization included helping organize the March for the Ocean in Washington, a campaign to reduce the number of littered cigarette butts and publication of The Daily Catch, an oceanic conservation newsletter. The TerraMar Project also obtained a partnership with the luxury bedding company Yves Delorme on a collection of "water-inspired" sheets, pillowcases and comforters.
The British socialite's oceanic conservationist philanthropic endeavor ultimately never materialized, reports say. However, according to the organizations IRS Form 990-EZ for fiscal year ending December 2017, Dossal was listed as a director of the project alongside her.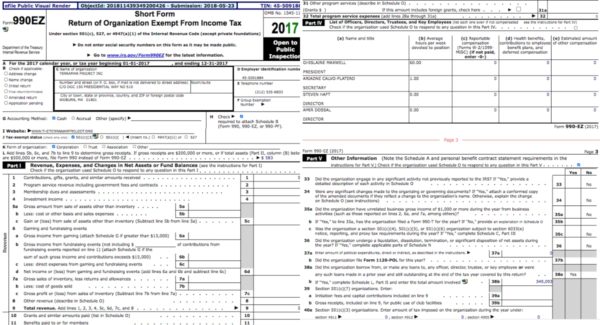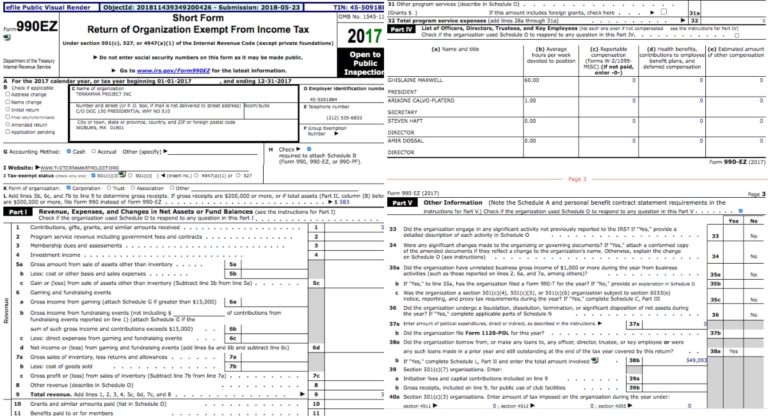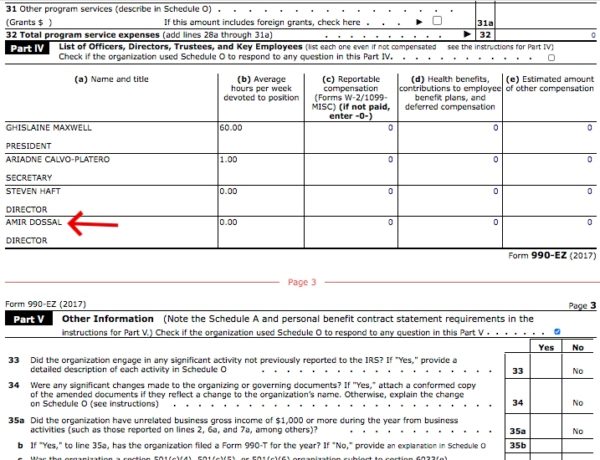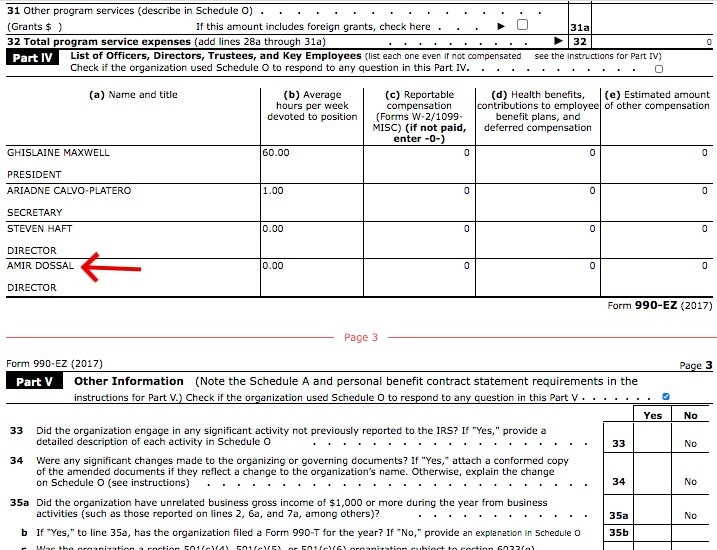 Maxwell and HDI director Dossal have been photographed together on several occasions.
On September 19, 2013, the two were pictured at a cocktail party in New York City celebrating the launch of Ideapod – a big tech social media platform founded by self-described technology entrepreneur Mark Bakacs and Justin Brown, who appears to be another tech professional.
The UN appointed Global Partnerships Forum, Amir Dossal, for COVID technology.

He was:

-Ghislaine's partner on her TerraMar nonprofit
-On the Board of mostly Democrat Humpty Dumpty Institute w/Epstein's brother, Mark pic.twitter.com/zflEiPsgn7

— Jesse "Epstein&Ghislaine families=WEF&4IR" Matchey (@JesseMatchey) October 31, 2021
One month later, on October 24, 2013, the HDI announced that then-Republican Rep. Mark Meadows (R-NC) would be serving as an advisory board member, as National File previously reported.
Meadows would remain publicly listed as a board member of the HDI until as recently as April 2019 alongside a multitude of high-profile establishment Democrats.
The former U.S. Representative from North Carolina rose to national prominence as the Chief of Staff to President Donald Trump from 2020 to 2021, although it is unclear as to whether the 45th President knew of Meadows' role with the HDI prior to tapping him for the White House power role.
HDI Chairman Al Khalafalla referenced his relationship with both Meadows and his wife in public social media posts made while Meadows was serving President Trump, and several photos of the two together have been made available to the public.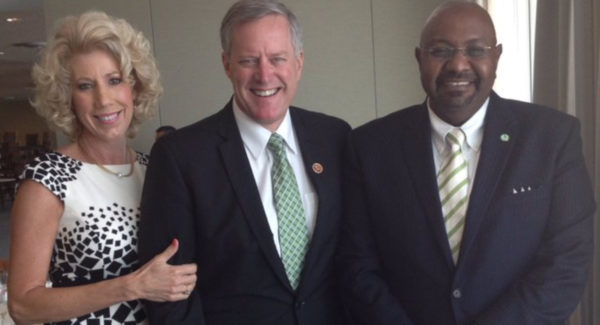 In February 2014, while Meadows likely adjusting to his new role advising HDI, Maxwell and Dossal were photographed again at the United Nations for an event called Healthy Oceans and Seas A Way Forward.
This United Nations event featured "world leaders, UN ambassadors, financial institutions, and leading members of the private sector and civil society."
Weird how Mark Meadows advised the Humpty Dumpty Institute, where director Amir Dossal loved to party with Ghislaine Maxwell. pic.twitter.com/U0uFOEZ7DC

— Tom Pappert (@realTomPappert) December 1, 2021
In fact, Dossal had personally introduced his "dear friend" Maxwell to the United Nations during the event, according to video posted to the Maxwell initiative's YouTube channel.
The video, originally posted by the TerraMar Project YouTube account, was made available online with the description "Ocean leaders and the TerraMar Project founder tell the world why an ocean-specific sustainable development goal at the United Nations is essential to healthy oceans for generations to come."
Further coverage of Maxwell's TerraMar Project can be observed through a groundbreaking report by L, an independent journalist who uncovered the British socialite's TerraMar connections to the Rothschild and Soros families, as well as the Pope in her exposé titled the The Maxwell Connection.
"There's a big list of founding citizens at the bottom which I intend to dig into more, but guess who I found? A Soros," wrote L. "Not just any Soros, but Jonathan Soros who founded Friends of Democracy. The group that was caught back in 2018 with detailed instructions for riots in Baltimore."
Connections to the Epstein circle aside, the HDI has strong links to a Beijing-headquartered partner, the Taihe Institute, a think tank whose key figures include multiple high-level Chinese Communist Party members, globalist elites and transhumanist corporate technocrats.
National File has learned that Dossal attended and spoke at the 2018 Taihe Civilizations Forum, where he reportedly discussed "blockchain technology, focusing on how to implement applications in such aspects as poverty alleviation, drug allocation, and education equality so as to achieve the UN's sustainable development goals."
For the 2018 Taihe Institute event, the CCP-tied organization released a bizarre transhumanist promotional video which tackled questions such as "What kind of individual rights can we grant to human-like robots in the future?," "Will artificial intelligence replace human labor?," "Will human thought be captured in the future?," "What does it mean to be human in the future?," and "Can I live forever?"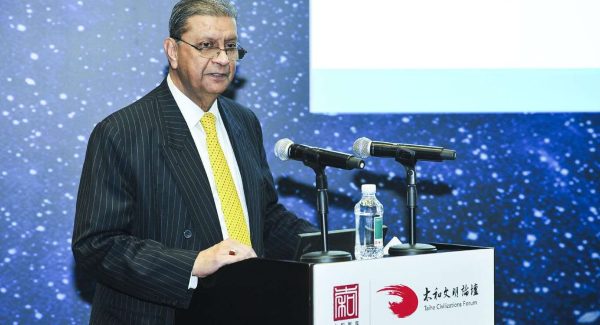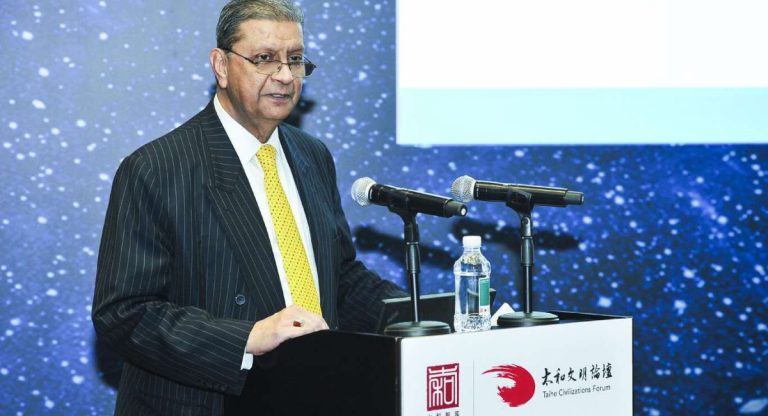 In that year, Meadows was listed as a member of the HDI Congressional Advisory Board. Despite this, during an interview with radio host Stew Peters, Meadows denied any involvement with the HDI following his freshman term in Congress which ended in 2014 upon his reelection, adding that if his name "indeed is still there, then it is inaccurate."
"Yeah, so uh, they actually started to do some things as it related to Israel, and some of the positions they were taking and uh, sponsoring a trip, and uh, that's how it got highlighted to me, uh, I, as I mentioned, uh, had gone to uh, one of their meetings, uh, early on, in uh, my, my freshman term," Meadows stuttered. "When they were sending out the invite to go to a different meeting using my name, uh, we sent them a cease and desist at that particular point, uh, and that was the end of that."