Last Updated on December 2, 2021
Mark Meadows, the former Chief of Staff to President Donald Trump and Republican North Carolina Congressman, was confronted by radio host Stew Peters regarding his affiliation with the Humpty Dumpty Institute, an organization once headed by Mark Epstein that has close ties to the Communist Chinese Party.
Former Trump Chief of Staff Mark Meadows on Tuesday was questioned by radio host Stew Peters about his role in advising the Humpty Dumpty Institute, an organization once headed by the brother of Jeffrey Epstein with ties to the United Nations, US State Department, several members of Congress, global elite, and Chinese Communist Party.
As was previously reported by National File, Mark Meadows was appointed to the HDI Congressional Advisory Board in 2013 during the Republican North Carolina Congressman's freshman term. Peters, who described National File's aforementioned report as "very concerning" due to the HDI's close ties to the CCP-affiliated Taihe Institute, asked Meadows abruptly, "what were you doing with these Chinese Communists exactly?"
Meadows confirmed that he had in fact joined the HDI Congressional Advisory Board that year, but explained that he had not known about the organization being deeply involved with the Communist Chinese. The former Trump White House Chief of Staff denied further involvement or "any affiliation" with the HDI following his freshman term in Congress.
"I joined that actually in trying to work, uh, not knowing any connections with China, back when I was a freshman member of Congress. Uh, it was only as a freshman member of Congress," Meadows told Peters.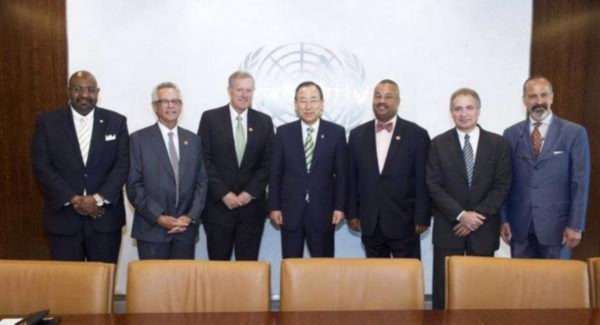 Meadows then claimed that following his freshman term as a Congressman, the organization continued to use his name, prompting him to send a cease and desist letter to the HDI, though he did not describe precisely when the letter was sent. "In fact, they continued to use my name after they were looking at a number of things, and so I had to send them a letter to distance myself from them," he said.
Meadows went on to explain that during his freshman term and tenure as a HDI Congressional Advisory Board member, he was "on the China Commission, uh, holding China, uh, accountable, uh, during that time."
"And so as a freshman member of Congress, you, you get a number of people who come and say 'can you be involved in this or that?' and I appreciate you giving me the opportunity. I can tell you that if there is anyone who believes that China is our number one threat, uh, it's, it's me, and I will continue to uh, to believe that," Meadows explained to Peters, adding that during his time in the White House, "a number of our more 'China hawks' found me to be a Chief of Staff that was willing to give them support and not work against them."
Peters pressed Meadows further, asking the former Trump Chief if he had served on the HDI "board" for "nearly a decade," referencing the HDI Congressional Advisory Board, to which Meadows replied, "I was never on their board. I was never on their board. Uh, they had me as a Congressional Advisor, because I joined the group uh, in my freshman year and then they continued to use my name and we had to send them a cease and desist, uh, to take me off of that particular uh, group, cause they continued, cause I was a Republican name that obviously got to be a high-profile, but was never on their board."
"Yeah, I mean you were the only Republican. There were over a dozen Democrats; Maxine Waters, Adam Schiff – why did you ask for your name to be removed? What, were these people doing things that were concerning to you? Peters asked.
"Yeah, so uh, they actually started to do some things as it related to Israel, and some of the positions they were taking and uh, sponsoring a trip, and uh, that's how it got highlighted to me, uh, I, as I mentioned, uh, had gone to uh, one of their meetings, uh, early on, in uh, my, my freshman term," Meadows stuttered. "When they were sending out the invite to go to a different meeting using my name, uh, we sent them a cease and desist at that particular point, uh, and that was the end of that."
Peters retorted, referencing the National File report indicating that Meadows had served on the Congressional Advisory Board for a number of years. "They reported that you were on this Advisory Board, or commission, or whatever it was," Peters said. Meadows replied, "Yeah, well I think it's, yeah, it's, yeah."
Seeking clarification, Peters asked Meadows, "so public record is inaccurate – is what you're saying, because you asked for your name to be removed, but they just left it there?"
Meadows insisted, "Yeah, uh, if, if it indeed is still there, then it is inaccurate. Yeah, what I've told you is all that I know from a standpoint of my freshman year, and then when, when, our name, is if, if my name is still there, or was still there, until recently, uh, then it shouldn't be there."
Setting The Record Straight
Meadows was elected to Congress in November 2012 to represent North Carolina's 11th congressional district, and his freshman term ended upon his reelection in November 2014. In October 2013, he was appointed to serve on the Congressional Advisory Board of the HDI, directed and financed by Mark Epstein, the brother of Jeffrey Epstein.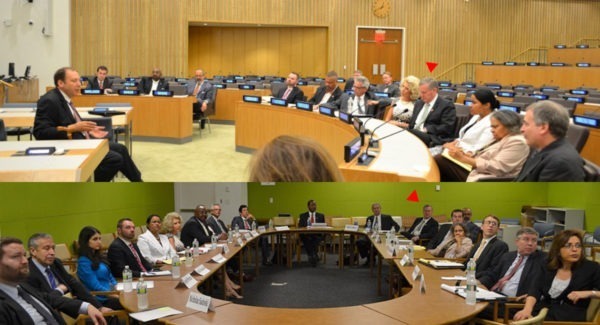 In the interview with Peters, Meadows claimed that affiliations between him and the HDI did not exist after the end of his freshman term, and further claimed to have later severed ties with the mysterious nonprofit organization following activity pertaining to the foreign nation of Israel.
While Meadows did not definitively describe the Israel-related "things," the HDI had in fact organized a four-day program in Israel and Palestine on November 19-24 in 2015 – one year after Meadows' freshman term had ceased. Several U.S. congressional staffers participated in the event, including Arthur Sidney, then-Chief of Staff for Rep. Hank Johnson (D-GA), Cory Horton, then-Legislative Director for Rep. Bennie Thompson (D-MS), Deanne Millison, then-Legislative Director for Rep. Maxine Waters (D-CA),  and Sharef Al Najjar, then-Operations Manager for Rep. Sheila Jackson Lee (D-TX).
Also in attendance was HDI Executive Director Joseph Merante, who worked closely with the Vatican during early 2000's prior to his ascension at HDI, placing him at the Vatican City around the time Jeffrey Epstein reportedly met Pope John Paul II in Rome, as National File previously reported.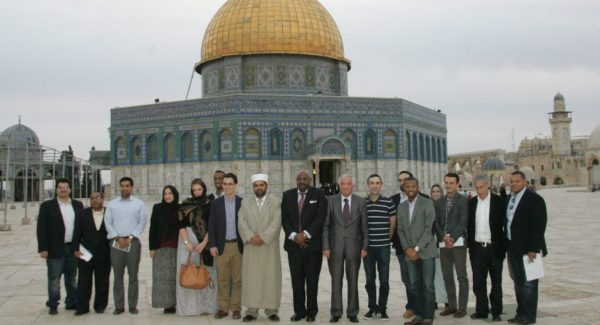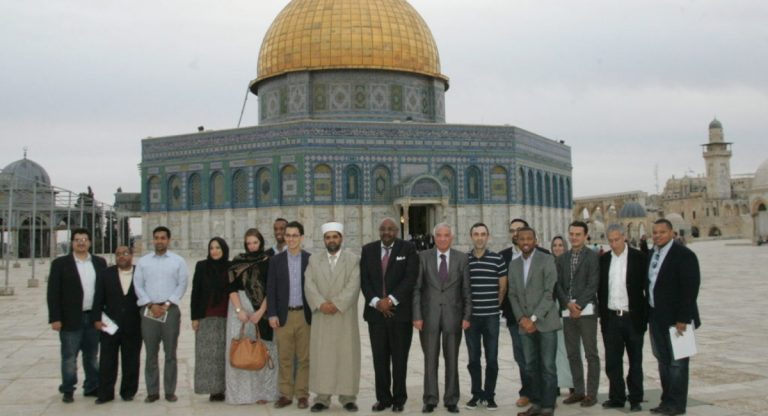 If Meadows did in fact issue a cease and desist letter demanding that the HDI stop using his name around this time, as was claimed, it would mean that the organization appeared to defy that demand for several years.
According to the HDI website, Meadows is listed as the sole Republican on the Congressional Advisory Board in 2018 alongside 28 Democrat Representatives, including Reps. Adam Schiff, Maxine Waters, Sheila Jackson-Lee, Al Green, Bennie Thompson, Jim Himes, Frederica Wilson, Hank Johnson, and others.
During that year, the HDI travelled to Beijing, China to attend the "2018 Taihe Civilizations Forum," hosted by the CCP-affiliated Taihe Institute. National File previously uncovered a bizarre transhumanist promotion video for the annual event, which tackled questions such as "What kind of individual rights can we grant to human-like robots in the future?," "Will artificial intelligence replace human labor?," "Will human thought be captured in the future?," "What does it mean to be human in the future?," and "Can I live forever?"
The following year in 2019, Meadows remained listed as a member of the HDI Congressional Advisory Board in January through April. Again, the HDI attended the 2019 Taihe Civilizations Forum in Beijing, including the previously mentioned HDI Executive Director Joseph Merante who spoke at the event.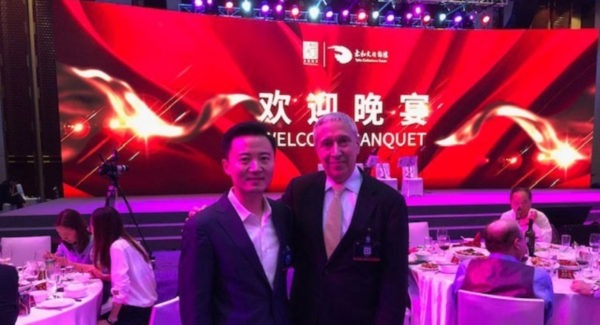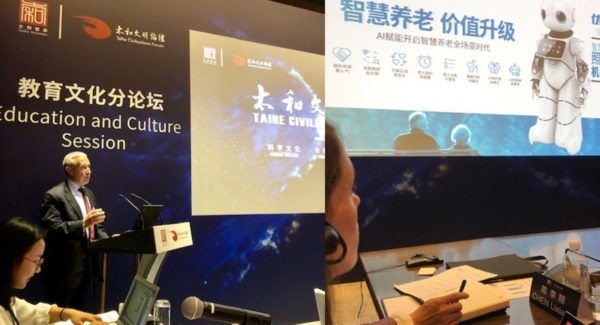 The Taihe Institute is still touted by the HDI today, and claims to have "research centers" operating within the United States. Some Taihe Institute Senior Fellows are top level Chinese Communist Party, People's Liberation Army, and World Economic Forum officials, including:
Former Chinese People's Liberation Army (PLA) Commissar and Major General Lei Zhitian, Former CPPCC National Committee member Gu Boping, former World Military and China Army Editor-in-Chief Chen Hu, World Economic Forum (WEF) Associate Director Thorsten Jelinek, PLA Air Force (PLAAF) Group Captain Wang Haili, Graduate School at National Defence University of People's Liberation Army Associate Dean Quan Yong, China Research Society of Sun Tzu's Art of War Executive Director Xue Guoan, 12th CPPCC National Committee member Yu Hongjun, Former Xinhua North America Regional Bureau Director Zeng Hu, Perfect World Group Founder and Chairman Chi Yufeng, and Cyberspace Administration of China Vice Director (CAC) Peng Bo.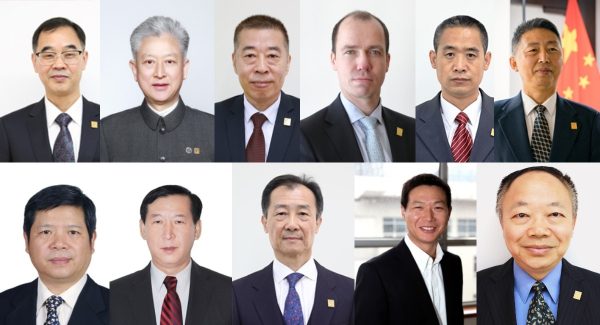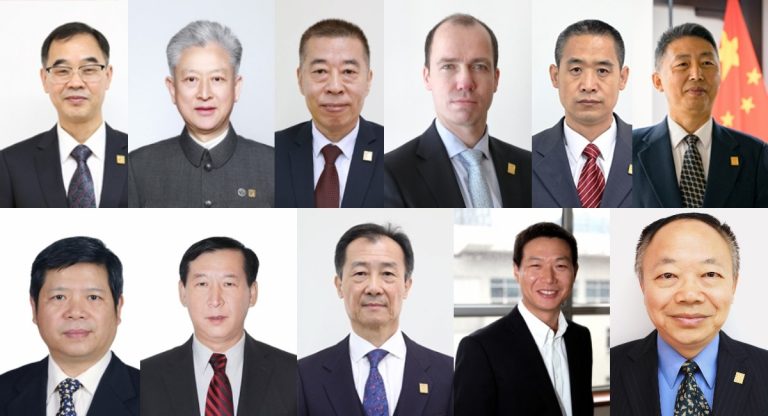 That same year in 2019, the Republican presence on the HDI Congressional Advisory Board was reportedly increased. According to a report by the Daily Caller that August, "only four Republicans" advised the HDI by that time. However, the report fails to mention Meadows despite him being listed as a member.
HDI leadership appeared to boast their relationship with the former Chief of Staff long after he claimed to have cut off his affiliations with the organization, as seen in the Twitter posts of HDI Chairman Al Khalafalla. On September 16, 2020, Al Khalafalla tweeted a photo of himself alongside Meadows and his wife Debbie, with a caption in Arabic and English that, when translated, read "Dr. Al-Sadiq Khalafallah with Mark Meadows, White House Chief of Staff, and his wife, Debbie. With the White House Chief of Staff and his wife."
The photo appears to have been taken in June 2013, when the 45th U.S. Congressional Delegation went to the United Nations Headquarters, an event that appears to have included a meeting between the HDI and members of Congress. The HDI Chairman posted a photograph of himself alongside Meadows, Mark Epstein, and then-UN Secretary General Ban Ki Moon in 2014 on his Twitter account after the event had taken place, and would later post the same photo again in June 2021.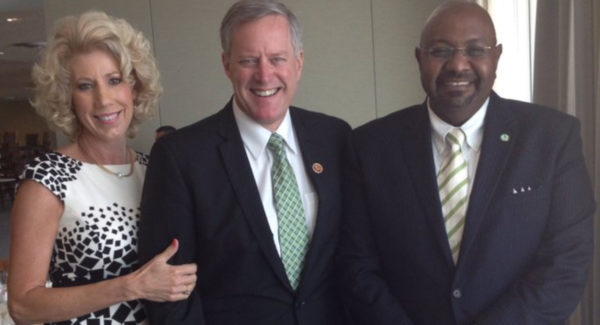 The photograph of Epstein, Al Khalafalla, Moon, and Meadows resurfaced once more in June 2021, with the HDI announcement that Congressman Donald M. Payne (D-NJ) would become a member of the HDI "Bipartisan" Congressional Advisory Board.
Prior to the publication of the original National File report relating to Meadows' role serving as a member of the HDI Congressional Advisory Board, National File attempted to reach out to Meadows multiple times with the goal of obtaining a statement about his past participation in HDI, and to ask whether Meadows is still involved with the organization. Meadows did not return more than 7 phone calls to his staff, his book publisher, or to him personally made over the course of multiple weeks.