Last Updated on November 29, 2021
The Taihe Institute, a Beijing-headquartered think tank headed by several Chinese Communist Party, People's Liberation Army, and globalist officials, claims to have "research centers" operating within the United States. The group is tied to Mark Meadows via the Humpty Dumpty Institute, which Mark Meadows has advised for years.
National File previously uncovered the Humpty Dumpty Institute, a group once headed by the brother of Jeffrey Epstein with serious connections multiple Democrats, globalists, former Trump White House Chief of Staff Mark Meadows, and a Beijing-headquartered think tank known as the Taihe Institute.
National File has discovered that the Taihe Institute claims to have "research centers" operating within the United States, according to their website. For purposes of transparency, National File has preserved the webpage stating these claims through an internet archive.


"What could perhaps be the most unreported and concerning aspect of the HDI would be the strong links to their Beijing-headquartered partner, the Taihe Institute, a think tank whose key figures include multiple high-level Chinese Communist Party members, globalist elites and transhumanist corporate technocrats," National File previously reported.
Upon discovering National File's explosive report on the Humpty Dumpty Institute, Radio host Stew Peters described the HDI as "a threat to US national security because of its clear ties to the Chinese Communist Party" through its close relationship with the CCP-affiliated Taihe Institute, slamming former Trump Chief of Staff Mark Meadows for being on the HDI advisory board from 2013 to as recently as 2019.
"The HDI is astoundingly cozy with a quote 'institute' known as Taihe Institute. The Taihe Institute is headquartered in Beijing and is led by several high-level CCP members, globalist elites, transhumanist corporate technocrats from Klaus Schwab's World Economic Forum, and even top-level Chinese Military, PLA officials," Peters said.
"The Mark Meadows-advised HDI is so cozy with the Chinese Communist Party operation that senior members even travel to Beijing every year to participate in what they call 'Taihe Civilizations Forums' where the organizations openly discuss globalist Chinese communism, all the while flirting with transhumanist ideology," Peters continued.
Some Taihe Institute Senior Fellows include the following:
Former Chinese People's Liberation Army (PLA) Commissar and Major General Lei Zhitian, Former CPPCC National Committee member Gu Boping, former World Military and China Army Editor-in-Chief Chen Hu, World Economic Forum (WEF) Associate Director Thorsten Jelinek, PLA Air Force (PLAAF) Group Captain Wang Haili, Graduate School at National Defence University of People's Liberation Army Associate Dean Quan Yong, China Research Society of Sun Tzu's Art of War Executive Director Xue Guoan, 12th CPPCC National Committee member Yu Hongjun, Former Xinhua North America Regional Bureau Director Zeng Hu, Perfect World Group Founder and Chairman Chi Yufeng, and Cyberspace Administration of China Vice Director (CAC) Peng Bo.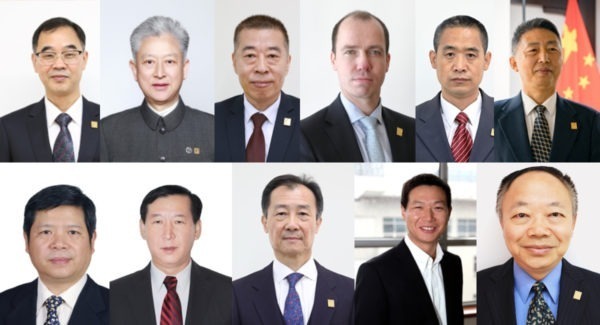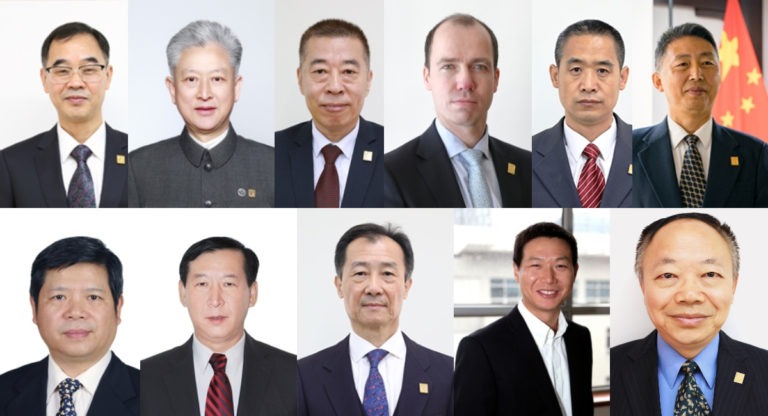 National File previously noted that the individuals with significant rank in the People's Liberation Army (PLA) are present in the Taihe Institute's leadership. The PLA is the military force for the People's Republic of China, but it ultimately answers directly to the Chinese Communist Party, also serving as the armed wing of the CCP. The People's Liberation Army is the largest military in the world.
Zhitian, a former Major General in the PLA, is a Taihe Institute Senior Fellow. While not much is known about Zhitian, his former role as a PLA Commissar suggests that he was tasked with bolstering the absolute leadership of the CCP over the Chinese armed forces, ensuring that the military branch organizations were in line with the party.
Haili, a prominent People's Liberation Army Air Force (PLAAF) Group Captain, worked in the Harbin Flight Academy and the PLAAF Command College and served as an instructor and headed the teaching and research section of the PLAAFCC, according to the Taihe Institute website, which celebrated his joining of the institute by holding a ceremony in which photographs were taken behind CCP flags and alongside multiple party members. The institute noted that Haili would "strengthen" their research capacity "in the fields of 'national security and military strategy.'"