Last Updated on December 9, 2021
After Former Trump Chief of Staff Mark Meadows gave the CCP-tied January 6 Committee thousands of emails and text messages from January 6, the commission is now saying that the texts "may not reflect well on" 45th President Donald Trump.
President Trump's former Chief of Staff Mark Meadows originally agreed to cooperate with the sham January 6 commission, providing the Committee with thousands of emails and text messages from the day of the Capitol protest. Now, the commission and liberal media reports are claiming that those text messages "may not reflect well" on President Trump.
From CNN:
The messages on Meadows' personal cell phone and email account, which were voluntarily handed over without any claim of executive privilege, relate to "what Donald Trump was doing and not doing during the riot," the source added.

These communications offer a window into what people were texting to Meadows on January 6, what he was telling them about Trump in real time, and what the former President was doing for those hours while the Capitol was under attack and rioters were chanting "Hang Mike Pence," according to the source.
After providing the commission with the communications, Meadows reversed course when National File reported on his connections to Mark Epstein's Humpty Dumpty Institute – a mysterious Chinese military-linked nonprofit organization advised by dozens of congressional Democrats, including two Democrat Congressmen who are currently sitting on the January 6 Committee; Reps. Bennie Thompson and Adam Schiff.
Now, Meadows is suing House Speaker Nancy Pelosi and the January 6 Committee over executive privilege.
When Meadows was previously pressed on his ties to the HDI by radio host Stew Peters, the former Chief of Staff explained that he had naively joined the suspicious organization in 2013 during his freshman Congressional term, but severed ties with the organization afterwords, adding that he had issued a cease and desist letter against the organization because they continued to use his name.
However, the HDI listed him as a Congressional Advisory Board member until as recently as 2019, and he remains mentioned on the organization's website today.
The latest maneuver by Meadows against the January 6 commission, including the Committee's Chairman, Rep. Thompson, came shortly after Rep. Thompson sent a letter to his attorney which informed Meadows that the commission would begin the process of seeking criminal contempt of Congress charges against him if he failed to appear for a deposition on Wednesday.
While Meadows attempted distance himself from the controversy and public discussion surrounding Jeffrey Epstein's brother's CCP-linked nonprofit, Reps. Adam Schiff, as well as Rep. Thompson, have also found themselves in the spotlight over their nearly decade-long relationship with the organization.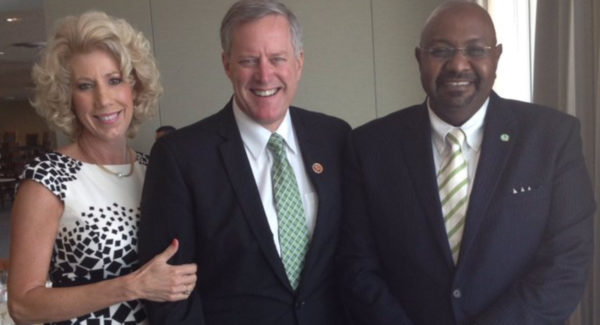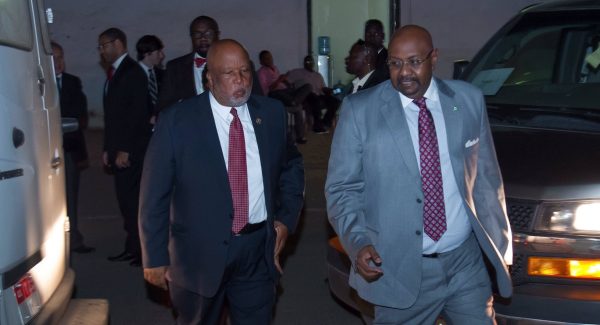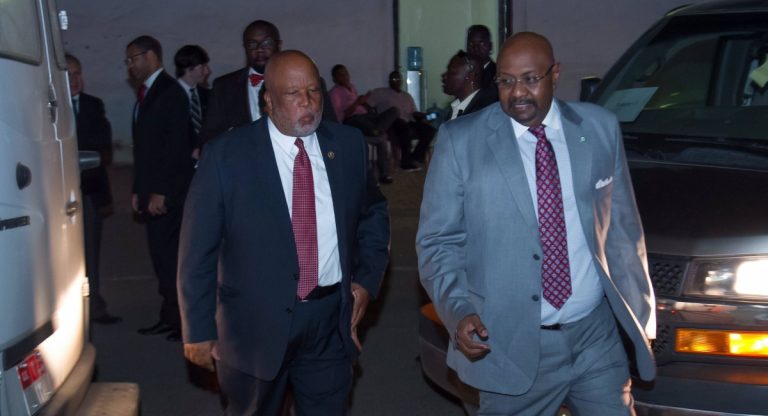 As National File previously reported, Rep. Thompson has been deeply involved with the HDI going as far back as 2013, and remains listed as a member of their Congressional Advisory Board to this day. Rep. Thompson is frequently photographed with HDI leadership and has even attended dinners with former HDI Director and financier Mark Epstein at his residence.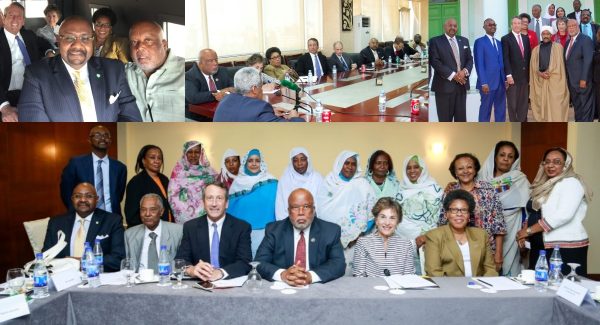 The implications of having Meadows, along with such a multitude of high-profile Democrats working closely with the HDI could be cause for national security concerns, particularly due to the organization's tight links to their Beijing-headquartered partner, the Taihe Institute.
In this video, HDI Chairman Al Khalafalla, HDI Executive Director Joseph Merante, then-HDI Director Ruby 'Yuyun' Wang (now a Fellow at the Taihe Institute), and Taihe Institute Chairman Binge Ping participate in a military-style ceremony, bestowing a decorative basket of flowers before a tall statue of Mao Zedong, at what appears to be the birthplace of communist Chinese dictator in the Shaoshan, Hunan Province of China.
The Taihe Institute – headed by several high-level CCP members, globalist elites, and Chinese military officials – hosts annual Taihe Civilizations Forums, of which the HDI has formally attended in 2017, 2018, 2019, and 2020, all while having Meadows, and dozens of prominent Congressional Democrats, listed as advisors during those years.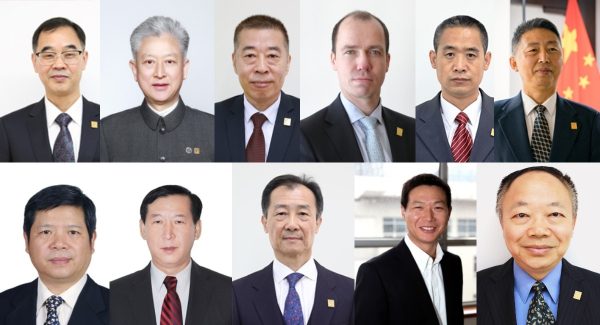 Excluding coverage from National File and the Stew Peters Show – Meadows, the HDI, and their Taihe Institute partner have received minimal media coverage. The Daily Beast did however admit that the HDI was "China-linked" in a standalone report on December 2 that included mention of the Chinese military-linked Taihe Institute.
When examining Congressional Democrats outside of the January 6 Commission, the links between House Democrats and the Taihe Institute get more direct. National File previously uncovered a photograph of Reps. Hank Johnson and Debbie Wasserman Schultz with Taihe Institute and HDI leadership.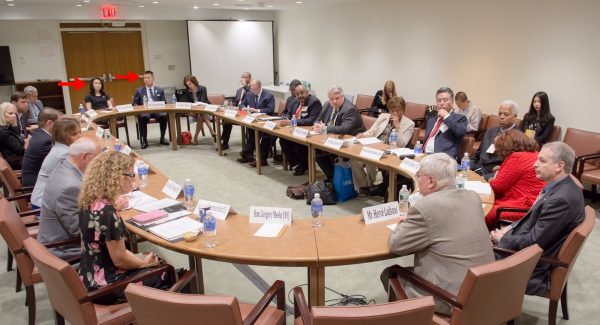 Photographed at the head of the table sat the Chinese military-linked Taihe Institute Chairman Binge Ping. To his right, sat former HDI Director Ruby Wang, who now serves as a Fellow of the Taihe Institute. Among them include other Democratic Representatives and current HDI Congressional Advisory Board members, including Johnson and Wasserman Schultz, along with HDI Chairman Al Khalafalla and HDI Executive Director Joseph Merante.