National File recently published several pages from what our whistleblower has identified as the 2019 diary of Ashley Blazer Biden, the 39-year-old daughter of Democrat presidential candidate Joe Biden. In the diary, the author details her relationship with a person she identifies as her brother, named Hunter, who was in the process of buying a home in early 2019.
In an entry dated February 4, 2019, the author wrote, "Hunter's birthday." Hunter Biden turned 49-years-old on that date. The author then explains that Hunter "actually text me the first time last night to tell me he is glad I had a good day," and reveals that she will soon attend a therapy session with him.
"I have a therapy session with him tomorrow which makes me nervous," she wrote. At this point the author wrote  that Hunter was preparing to buy a house, something she later wrote would complicate their father's presidential campaign.
"I guess tonight I will figure out what I want to ask & what I want to say," she wrote. "He is home today signing papers for his new house."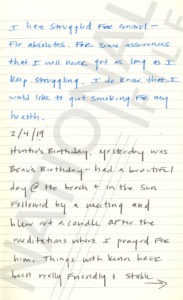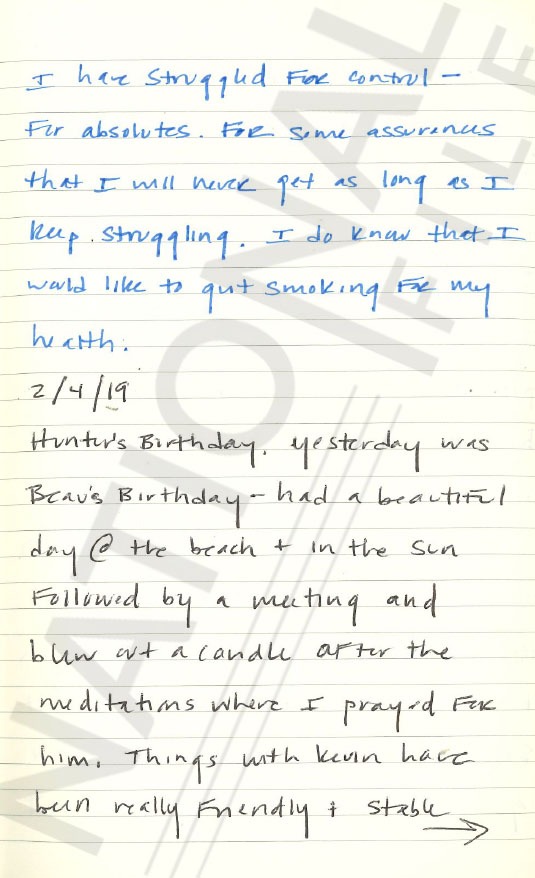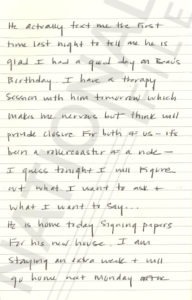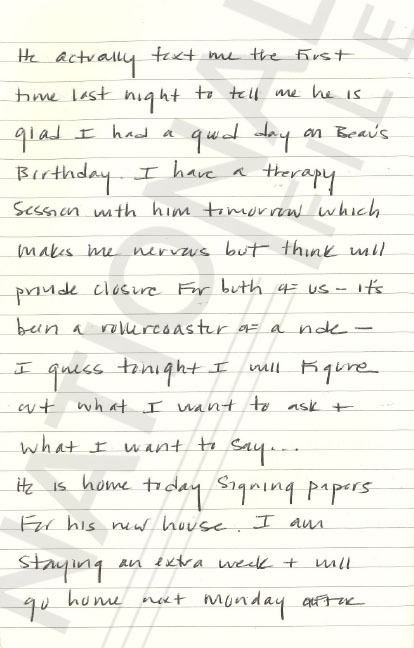 Later in the diary, on page 55, the author wrote "I put a lot of pressure on myself to figure everything out. If Dad runs H truly messes up everything with home buy."
"It all makes me nervous. But that's not happening today – I have to stay in the moment – it all feels heavy but need to keep it easy."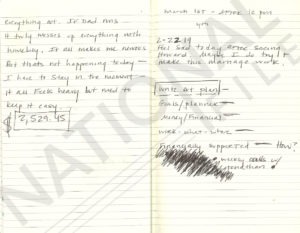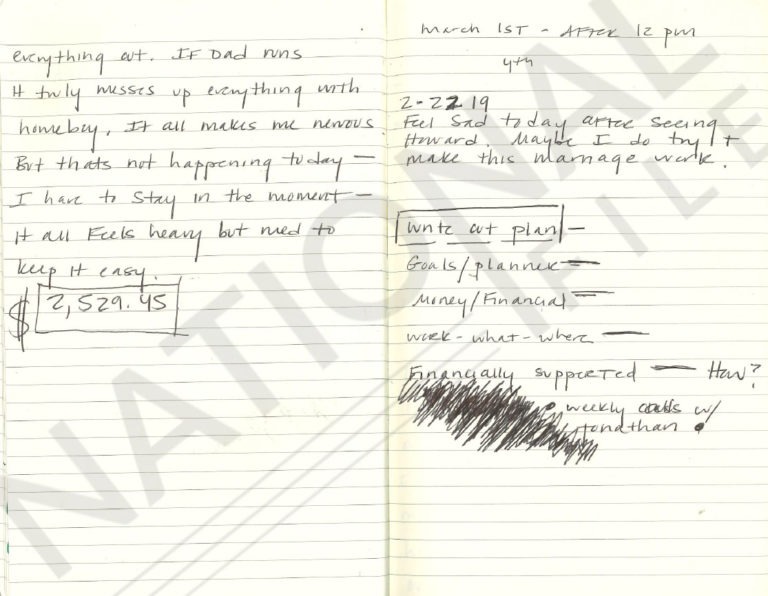 On December 24, 2019, Hunter Biden made headlines when it was revealed that he lived in a $2.5 million Hollywood Hills home in the same zip code as major celebrities including Ben Affleck, Christina Aguilera and Halle Berry, as The New York Post noted.
"The three-bedroom, three-bathroom mid-century home is valued at $2.5 million. It sits at the end of a private gated drive and includes a pool," the Post explained at the time. "The property was sold on June 19, records show, but it's unclear how much Biden paid for it."
Hunter Biden's ownership of the property became public knowledge after he impregnated a stripper then lied about the paternity, as National File reported.
Hunter Biden owns massive home in swanky Hollywood Hills, court docs reveal https://t.co/E24r9RLRcq pic.twitter.com/HjyjGZvYPe

— New York Post (@nypost) December 24, 2019
The diary also seems to reveal that the Biden family was informed of Joe's intention to run for president in early March of 2019. As National File reported:
The diary also offers insight into the Joe Biden's decision to run for president. In a diary entry dated March 8, 2019, the author writes that "It's a lot with me moving and Dad potentially running."

In a subsequent entry dated four days later on March 12, 2019, the author wrote, "So… we are running. Announcement will be in April or early May. It is all super anxiety producing but I just have to take it one day at a time." Joe Biden announced his run for president on April 25, 2019.
The diaries also offer further insight into the relationship between the author and her brother, Hunter. In an earlier entry, written on January 27, 2019, as she just entered a Florida drug rehabilitation facility, the author wrote "I think what keeps coming up for me is my brothers. How I don't have them in my life anymore."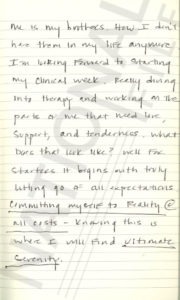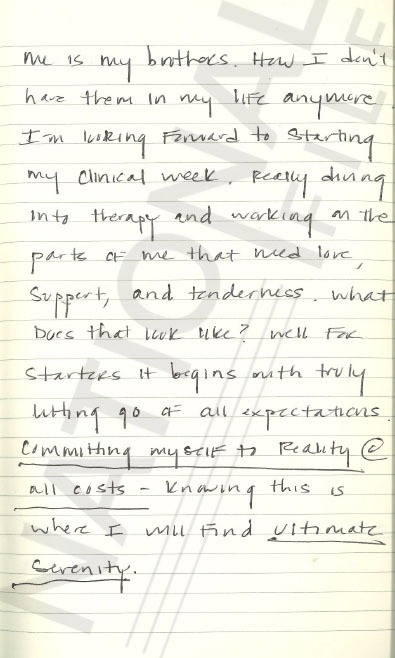 It is unclear if the author is referring to Hunter Biden or Beau Biden in this entry, but the author writes subsequent entries about a person named Hunter, who she often shortens to "H." This abbreviation was also seen in several emails, referring to Hunter Biden, published by the New York Post from Hunter's laptop
National File has a complete copy of the diary that our source has identified as belonging to Ashley Biden. Our source, a whistleblower at another media organization, has a recording of Ashley Biden confirming the diary was written by her. Additionally, our whistleblower employed a handwriting analyst who confirmed the writing to be authentic.