Last Updated on August 31, 2019
Facebook has yet again clamped down on the reach of a conservative Facebook page – after posting an Alex Jones meme, Two Way Radio's posts now reach between 0 and 5 people.
Talking exclusively to the National File, Chico Barger, the admin of Two Way Radio, said that a few days ago, his account was subject to a 30 day ban for a post that he made on the page. This is despite the fact that the post had been made in December of last year – meaning it had been up for around 8 months, with Facebook allowing it to reach over 47,000 people before any action was taken.
Barger appealed the ban, and had his account reinstated, along with the post. However, the page was then hit with very severe restrictions, as Barger explained:
Most of the posts the past few days have between ZERO and FIVE "reached." This comes after an average TWR post would receive AT LEAST a few THOUSAND "reached" on any post, regardless of what it is. So, it appears the page is being shadow banned at maximum strength… Page quality is in the yellow, as it's almost always been. The violation from the other day is not showing. No violations in over a month… I believe they are penalizing the page despite reinstating me.
Here is an example of an average post before the shadowbanning this week: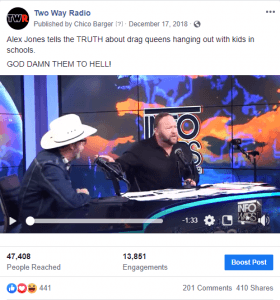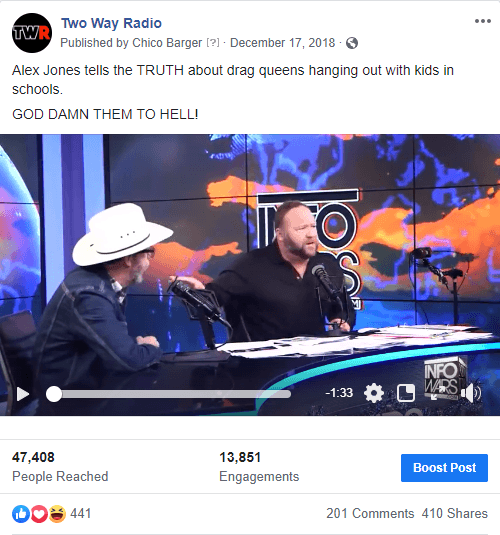 And here is one from after – the drop in reach of the Two Way Radio page is obvious: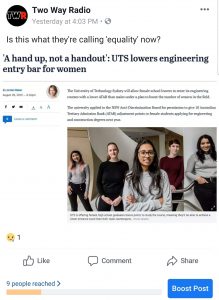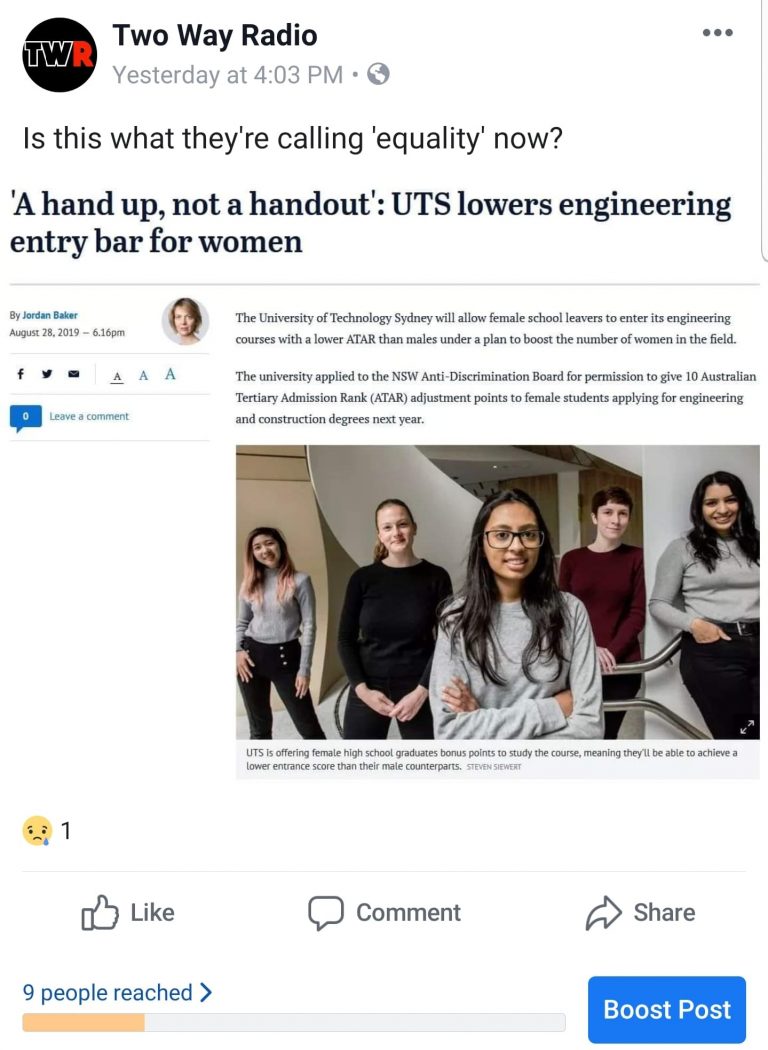 Only today, the National File reported on another Trump-supporting page, Right Stuff, getting taken off the platform for good. Unlike in this case, there was no apparent reason at all why the page would be banned, apart from supporting the President. They also removed a comment for expressing support of President Trump in his trade war against China, and took down ads by the "Women for Trump" campaign for the crime of targeting women. The latter is just the start of political ad censorship, as they have begun clamping down on even more before the 2020 election.
The social media giant has even admitted that they censor conservatives, and have no plan to stop doing so, making it likely that these unjustified bannings and restrictions will continue in the future.
The National File has reached out to Facebook for comment on this story, but they had yet to respond as of the time of publishing. This article will be updated if they do so.