Last Updated on December 16, 2022
Nationally syndicated TV news host and Died Suddenly producer Stew Peters has been reinstated to Twitter after a more than year-long ban, amidst a free speech surge on the Elon Musk-owned platform that's seen multiple patriots sprung from Twitter lock-up.
Stew Peters' @realstewpeters, and the mega-viral news host wasted no time in making his first post to the platform since August 18th, 2021, when he was shut down by left-wing censors for dropping truth bombs about COVID-19 and its death jabs.
"Ukraine war, biowarfare, mass kill-off, starving Americans, opioid & fentanyl genocide, J6 prisoners," tweeted Peters in a listed format upon his return, naming some of the top issues that plague Americans and blasting the new Trump superhero NFTs.
"The country is literally on fire," Peters tweeted.
"Two Words: TONE DEAF."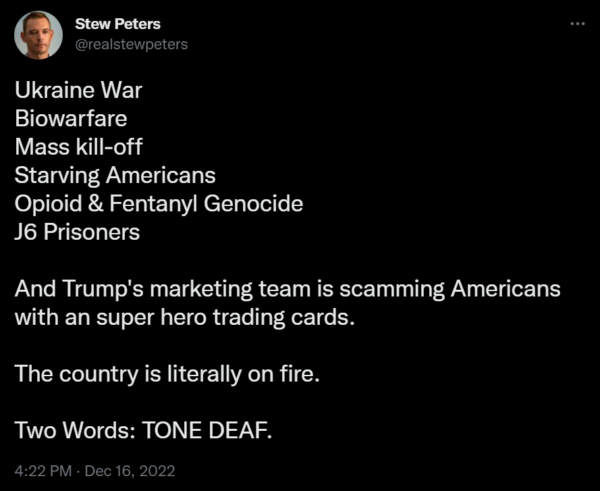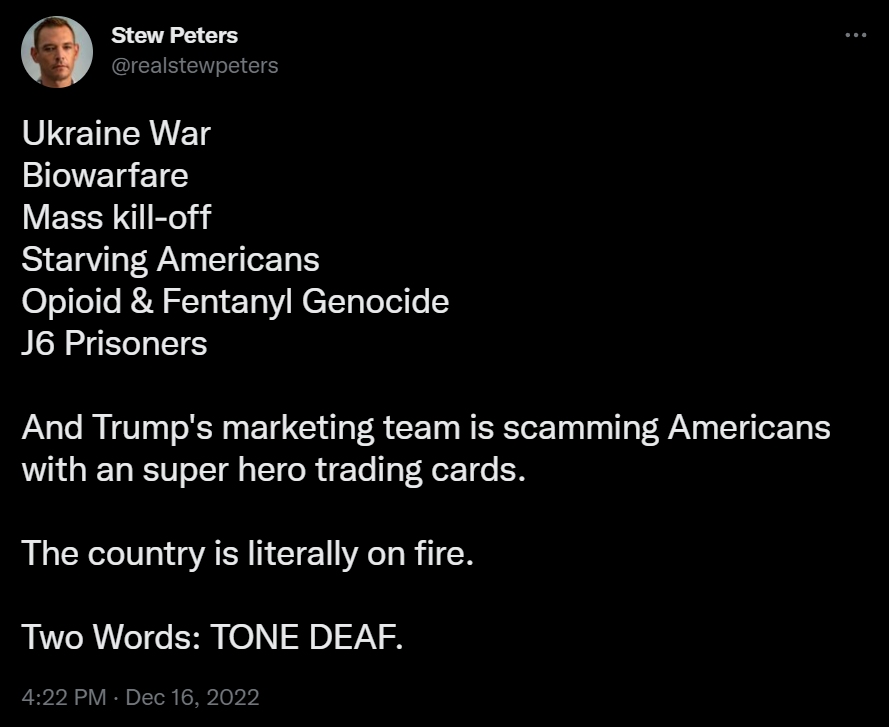 In a subsequent tweet, Peters wrote that "'COVID' was never a virus. ANYONE who talks about a 'virus' or a 'lab leak' is a liar and opposition and the enemy of the people."
"SARS and the shots are Bioweapons, and your FAKE government has openly declared war on all of us, and our kids," Peters' tweeted.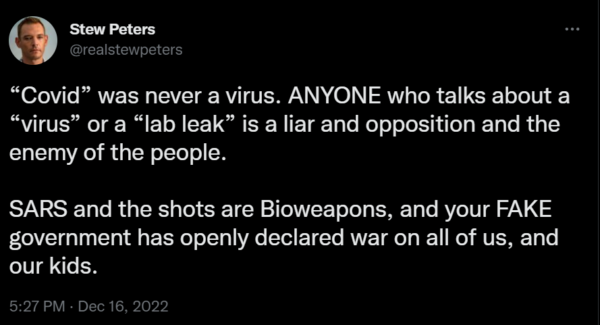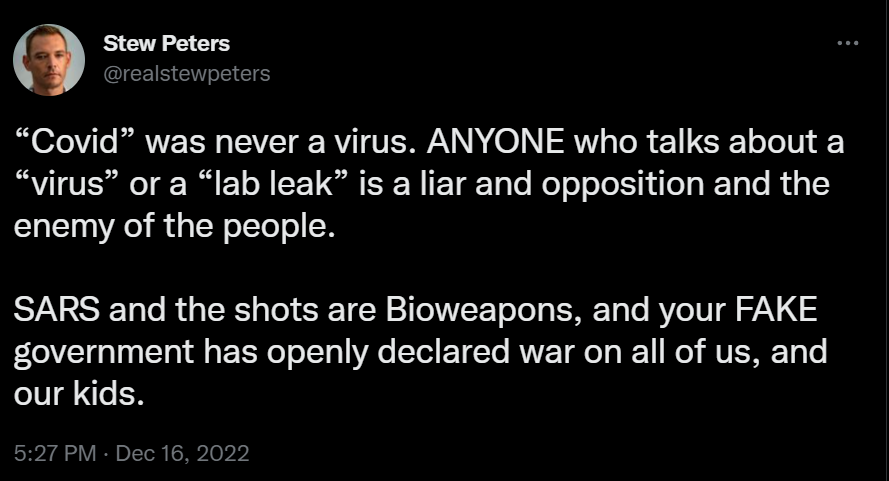 One of the most outspoken voices for COVID truth and accountability on the entire planet, the Stew Peters Network's newest film, Died Suddenly, has blown the lid off the death jab agenda and, has broken through left-wing censors to trend on Twitter and other "mainstream" social networks.
"It's time for citizen Grand Juries," Peters wrote in another tweet.
"Indict. Try. Fry!"
"*If found guilty," he added.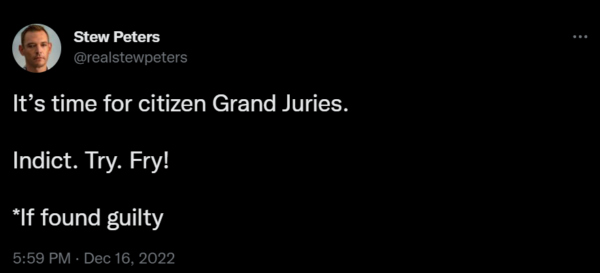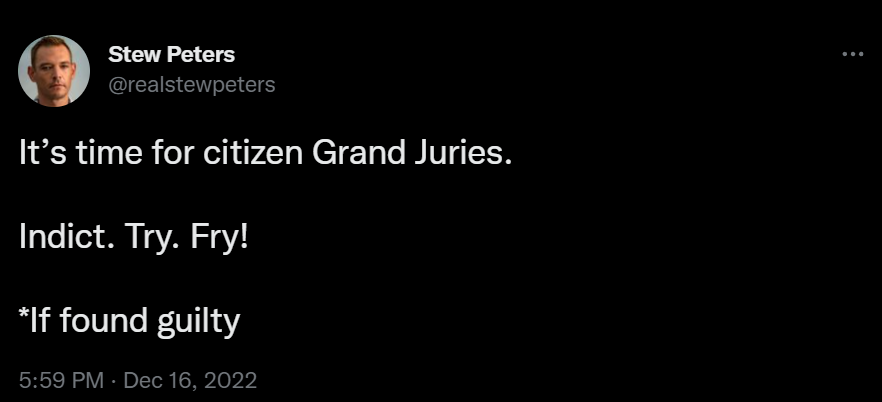 Along with Stew Peters, other America First icons like Jarome Bell and Mike Lindell have been reinstated to Twitter amidst the latest free speech surge, as left-wing activist reporters who doxed Elon Musk's family are being banned.
"I'm back!!" Lindell wrote in a post that's been "retweeted" by Stew Peters.
"MELT DOWN THE ELECTRONIC VOTING MACHINES AND TURN THEM INTO PRISON BARS!" Lindell wrote.