Last Updated on December 17, 2022
President Donald Trump has released his first policy platform for 2024, focusing on renewed free speech protections for Americans against the onslaught of Big Tech censorship.
"If we don't have free speech, then we just don't have a free country," the President said in a statement yesterday. "That's why today, I'm announcing my plan to shatter the left wing censorship regime and to reclaim the right to free speech for all Americans."
Coming on the heels of the Twitter Files, the shocking series of revelations that finally confirmed that Big Tech companies collude with Democrats to push a leftist narrative, President Trump has outlined a detailed series of policy proposals to curtail censorship of lawful speech by both public and private institutions.
Some of the proposals included the firing of all federal employees who have engaged in censorship, banning federal agencies from doing so in the future and enacting criminal penalties for government employees who continue to do so, a revision of Section 230 to curtail the power of Big Tech, and passing a Digital Bill of Rights. Altogether, the proposals would deal a major blow to those who continue to push for big tech censorship. You can read the full list of proposals down below.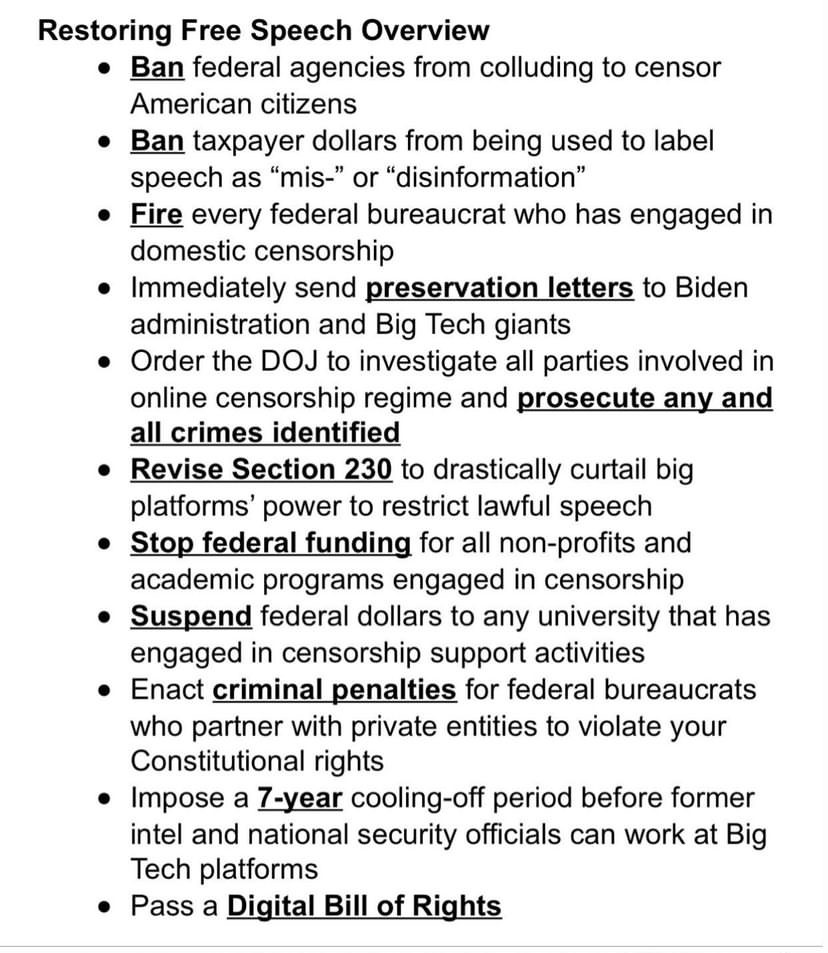 This is going to be the first of several releases by the Trump campaign of what is likely going to be a comprehensive policy platform should he get reelected.
Rather than mere bluster regarding this issue, this list of proposals, if implemented, would be the strongest protections against free speech infractions and continuous Big Tech abuses seen thus far. Passing these reforms would ensure everyone can have free speech online– the new 'digital public square.'
"The fight for free speech is a matter of victory or death for America and for the survival of Western Civilization itself" the President closed. "When I am President, this whole rotten system of censorship and information control will be ripped out of the system at large."
Stay tuned to National File for any updates.