Last Updated on October 21, 2020
While Borat, Rudy Giuliani, and Sacha Baron Cohen all trend on Twitter only days after the website banned all discussion of Hunter Biden's laptop, all descriptions of the alleged scene showing Giuliani act inappropriately with a woman suggest he believed she was a consenting adult woman, not a 15-year-old girl.
According to The Daily Beast's telling of the scene, Giuliani is interviewed by a woman he believes to be a young, but adult, conservative journalist from a foreign country. He delivers a standard interview with Republican talking points as the woman touches his knees and begins flirting with him.
Eventually, the two go to a private room, where heavy patting and additional flirting ensues. As Giuliani is about to make it to second base, as the saying goes, Borat runs into the room and declares that the girl is 15. A shocked Giuliani, who even The Daily Beast admits had no reason to believe was being interviewed by a minor, ran out of the room immediately.
But before anything more can happen, Borat bursts into the room and shouts, "Put down your chram!"—his preferred word for penis. "She's 15! She's too old for you!"

The startled Giuliani, who had no reason to believe his interviewer was underage, sits up abruptly and gets out of there as fast as he can. "Rudy, Trump will be disappoint! You are leaving hotel without golden shower!" Borat yells after him.
This series of events differs dramatically from the lurid photos of Hunter Biden that have already been published by The New York Post that show him posing provocatively for photos and smoking what appears to be a crack or meth pipe. The Post also confirmed Hunter had nude selfies and porn on his laptop.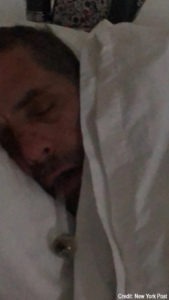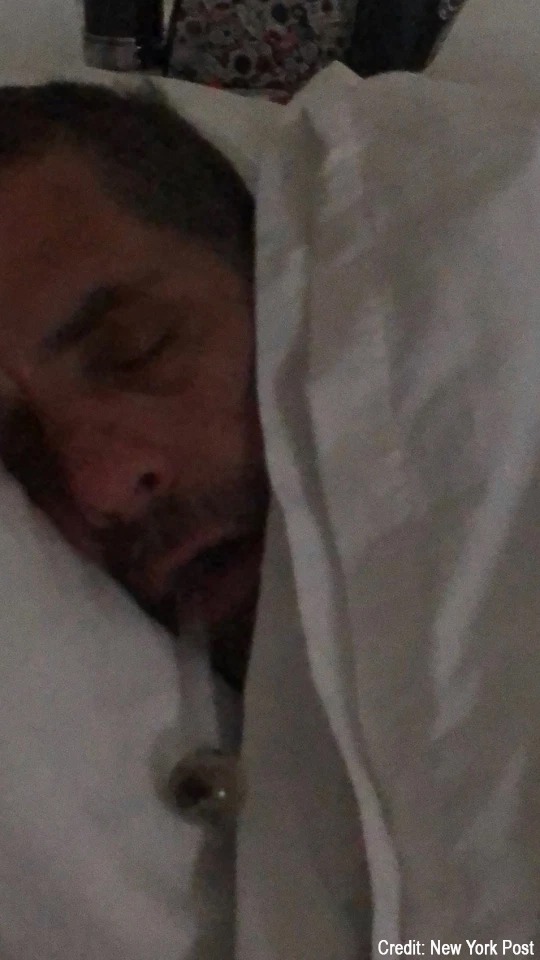 Additionally, communications from the laptop that Giuliani provided to Newsmax TV reveal that Kathleen Biden, the widow of Hunter's brother and his former lover, believed he would act in a "sexually inappropriate" fashion around an unnamed 14-year-old girl, and suggested he smoked crack and face timed her while nude.
Worse, Giuliani told Newsmax that the rumors of child porn on Hunter's laptop are accurate, and Kathleen's fears were "supported by numerous pictures of underage girls."
Giuliani also noted that he gave the contents of Hunter's laptop to Delaware State Police, and today it was reported that they in turn gave them to the FBI.
While not directly related to Borat, both Giuliani and President Donald Trump have a history of appearing in comedy sketches together. In a 2000 skit, President Trump sees Giuliani, dressed as a woman, and becomes instantly infatuated with him.
"You know, you're really beautiful," said President Trump. "A woman that looks like that has to have a special scent."
"Oh thank you," said Giuliani, before allowing President Trump to smell the perfume on his neck. Giuliani proceeded to spray the perfume on his fake breasts, which President Trump then dutifully smelt and proceeded to kiss. Giuliani then feigned outrage and smacked President Trump before storming off.
BREAKING: I, Tom Pappert and NOT Sacha Baron Cohen, have obtained footage of RUDY GIULIANI and PRESIDENT TRUMP engaging in a homosexual/transgendered romance! Video dates from early 2000s- SHOCKING! pic.twitter.com/3hWRnlbROH

— Tom Pappert | McConnell is a political hack (@realTomPappert) October 21, 2020