Last Updated on October 21, 2020
Embattled former FBI Agent Peter Strzok, who was center-stage in a disingenuous attempt to implicate the Trump campaign in a Russian election interference scheme, has been rewarded for his malfeasance with an adjunct professor position at Georgetown University.
With little fanfare, Georgetown University's website now includes an entry that designates Strzok as an adjunct in its undergraduate program at the Walsh School or Foreign Service. Strzok has also updated his Twitter profile to reflect the position.
The Walsh School of Foreign Service has highbrow list of alumni including former President Bill Clinton, former Secretary of Homeland Security Kirstjen Nielsen, Bloomberg Media Group CEO Justin B. Smith.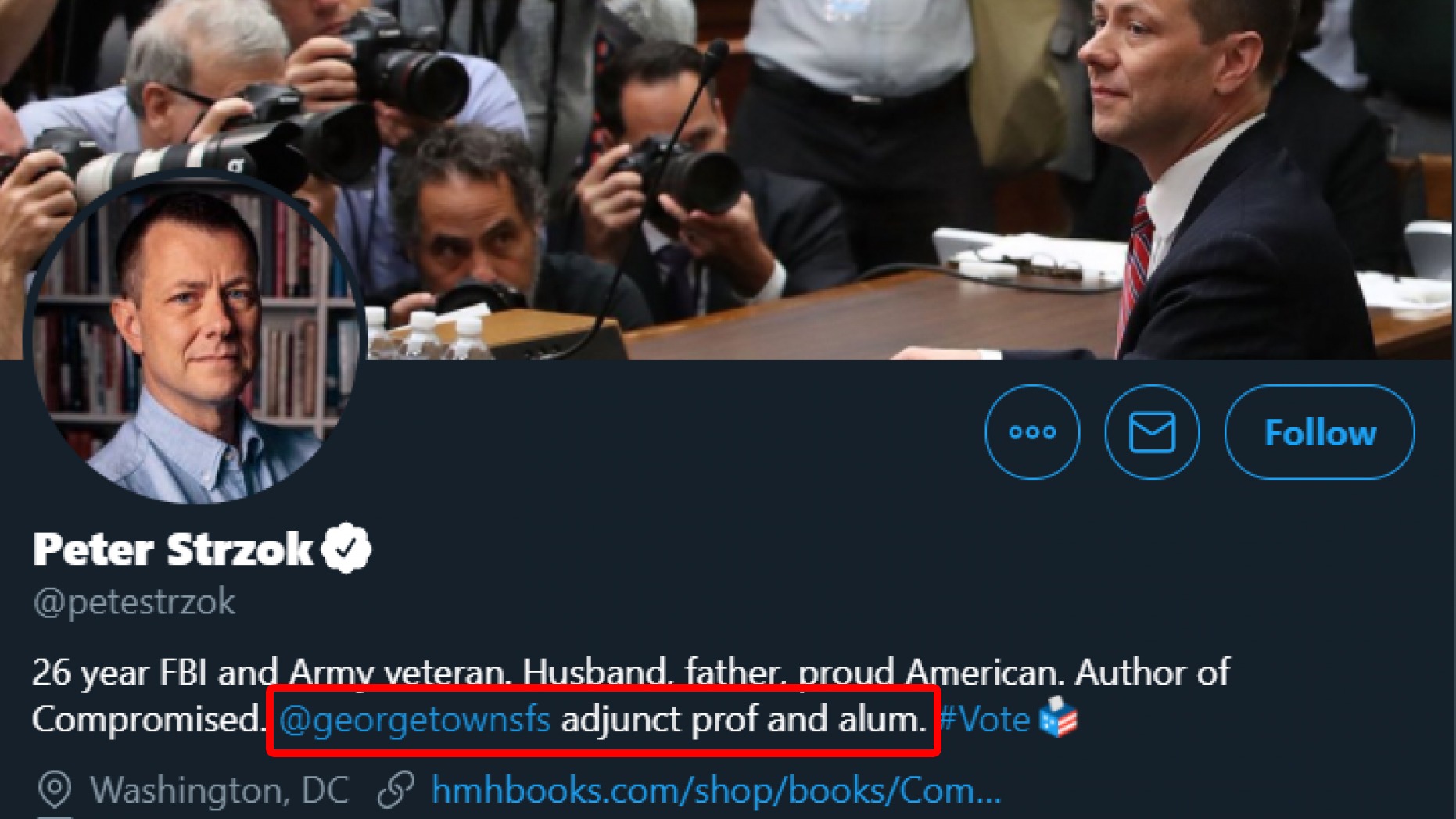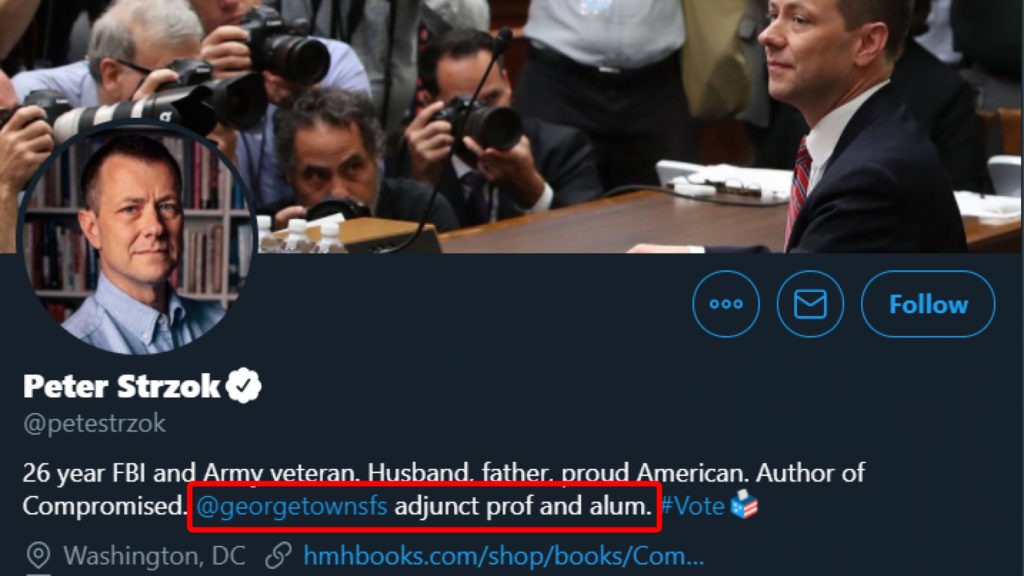 Strzok drew the spotlight, along with his paramour, Lisa Page, when texts proving an extramarital affair surfaced between the two. Included in those texts were discussions about their hatred of Donald Trump and lengths to which they would go to sabotage his campaign and presidency.
In an early August 2016 text message between the two – and after Page asked Strzok, "[Trump's] not ever going to become president, right? Right?!," Strzok responded: "No. No he won't. We'll stop it."
Strzok was eventually removed from Special Counsel Robert Mueller's team once the love-letter text messages were discovered.
A DoJ Inspector General's report said Strzok's messages and actions "cast a cloud over the FBI's handling" of the investigation into former Secretary of State Hillary Clinton's private email server.
Strzok isn't the first anti-Trump partisan to be rewarded by higher education.
Earlier this month, the University of Pennsylvania awarded a fellowship to Alexander Vindman, installing him as a visiting fellow at the university's Perry World House.
The university states on its website that the Perry World House exists "to bring the academic knowledge of the University of Pennsylvania to bear on some of the world's most pressing global policy challenges."