Last Updated on August 15, 2019
In the aftermath of Jeffrey Epstein's apparent suicide, his alleged former madame and procurer Ghislaine Maxwell is reportedly staying with technology mogul, Council on Foreign Relations member, and Sen. Lisa Murkowski (R-Alaska) associate Scott Borgerson in a quiet Massachusetts town.
While the media and members of the public have noted the curious absence of Maxwell from the national conversation surrounding Epstein's alleged crimes and his mysterious death, new reports indicate she may be staying with Borgerson.
READ MORE: Jeffrey Epstein Autopsy Reveals Broken Neck Bone, Common in Strangulation
Yesterday The New York Post reported that Maxwell "was photographed alive and well Monday at the burger joint's location in Universal City, Los Angeles," and that she has been reportedly "living with tech CEO Scott Borgeson [sic] in his secluded mansion in Manchester-by-the-Sea, Massachusetts, since 2016, according to a close neighbor."
Borgerson is an interesting love interest for Epstein's former girlfriend. According to research provided to National File by a tipster, Borgerson is a member of the Council on Foreign Relations, a climate change believer who is attempting to save the oceans, and an associate of Murkowski.
A 2008 biographical document from CF suggests that to be the year Borgerson joined CFR, with the document noting "He serves on the boards of The Arctic Circle, the Kostas Homeland Security Institute, Catalyst Maritime and the Institute for Global Maritime Studies. He is a member of the Council on Foreign Relations."
Curiously, 2008 was the year Epstein received what many consider to be a sweetheart deal that allowed him to serve a short prison sentence and leave the prison to visit his luxurious on weekdays and Saturdays.
While working to solve the issue of climate change, Borgerson rubbed shoulders with Murkowski as well as former Clinton campaign chairman John Podesta, according to another document provided to National File.
At the 2012 Alaska Day at the Center for American Progress, Murkowski led a discussion on "Challenges & Opportunities for Renewable Energy in Alaska", moderated by Podesta, while Borgerson led a panel.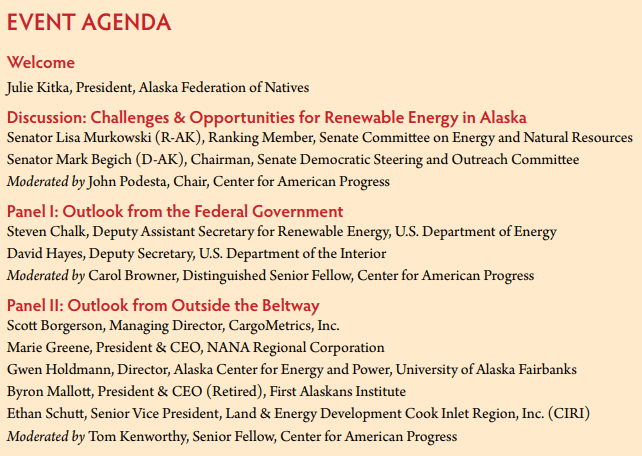 It should be noted that, according to the Post, "Borgerson has flatly denied any romance with Maxwell", despite neighbors claiming she is a resident at his Manchester-at-the-Sea home.
If the reports of her residence with Borgerson are true, it is also unknown what sort of relationship the two enjoy, or what Maxwell is doing for income in 2019.