Last Updated on November 16, 2023
Thursday, the Justice Department
released a presser
detailing the 192-month sentence for a Jamaican national for his role in a fraudulent sweepstakes scheme targeting the elderly. The DOJ missed the opportunity to address
foreign money schemes that continue to rise
.
41-year-old Damone Oakly of St. James Parish, Jamaica, after being extradited to the United States in 2022, pleaded guilty the following July to two counts of mail and wire fraud.
From 2010 to 2019, he targeted the elderly through the mail, text messages and phone calls, falsely claiming they had won millions of dollars and luxury vehicles. The winners would have to simply pay taxes and fees to claim their prices.
The DOJ states that Oakley would instruct his victims to purchase electronics, clothing and jewelry as well, which were forwarded to Florida and, ultimately, to his address in Jamaica.
Hundreds of thousands of dollars were lost from the victims as a result of the Jamaican national's criminal actions.
Principal Deputy Assistant Attorney General Brian M. Boynton characterized the crime as "prey[ing] on vulnerable and elderly" in the release, focusing much of the attention on the victim rather than the fact these schemes have become fairly common throughout the US.
The US Postal Inspection Services (USPIS) Criminal Investigation Group, Inspector Eric Shen, stated that scammers now operate "beyond our borders [and] felt with they could operate with impunity. Those days are gone." The Post Inspector's plan is to track down scammers with the Department of Justice.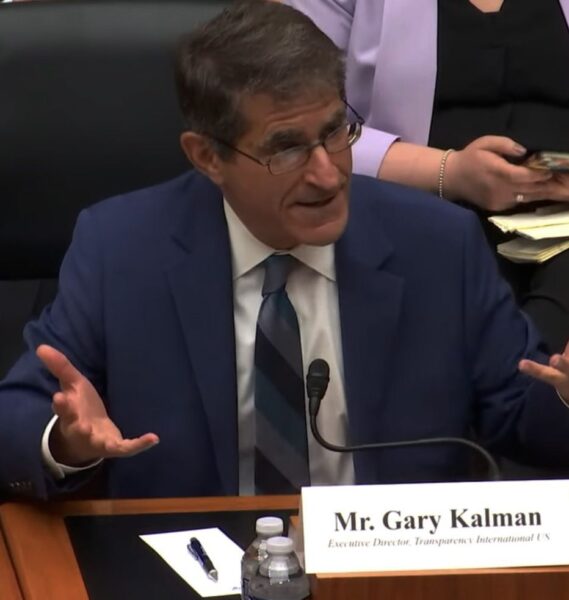 Still, others believe in bipartisan legislation through the Enablers Act. The law would expand the Bank Secrecy Act in order to place anti-money laundering checks on corporate and trust formations that sideskip the American financial system.
In July, Gary Kalman of Transparency International US, a "dark money" corruption watchdog, told Townhall about these small to large foreign rackets.
"There's a lot of dirty money coming into the United States from what you would normally consider to be high-risk countries, largely African, South American [and] Asian countries," said Kalman.
He told the outlet that "kleptocrats" essentially steal state money off of taxes and public coffers and utilized "sophisticated investment strategies," run[ning] it through a bunch of secrecy jurisdictions, set up a bunch of anonymous companies…"
It's actually a big part of the Sinaloa Cartel's heroin and methamphetamine stranglehold over dozens of US states, operating through a series of so-called "shell" companies. Some of these companies are even owned by citizens, such as the notorious building in Delaware, noted by The Washington Free Beacon.
Human trafficking is another aspect. As of 2018, the Polaris Project reported 6,000 illicit massage businesses in the US, with more than 70% without ownership.
Kalman said the key is to attack the "kingpins." They are the top of military in South American countries, drug lords and cartel leaders. Through these illegal business operations, the gangs operating south of the border do not necessarily need a foot in the door.
The criminal help is already here domestically, regardless of the border crisis. This is an adjacent matter to secure the US financial system from predatory foreign nationals.