Last Updated on December 23, 2022
Foreign contacts and interests, including, but not limited to, business, financial, and property interests, are a national security concern if they result in divided allegiance. They may also be a national security concern if they create circumstances in which the individual may be manipulated or induced to help a foreign person, group, organization, or government in a way inconsistent with U.S. interests or otherwise made vulnerable to pressure or coercion by any foreign interest.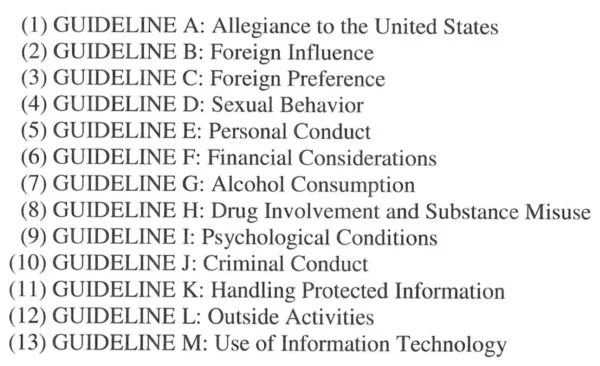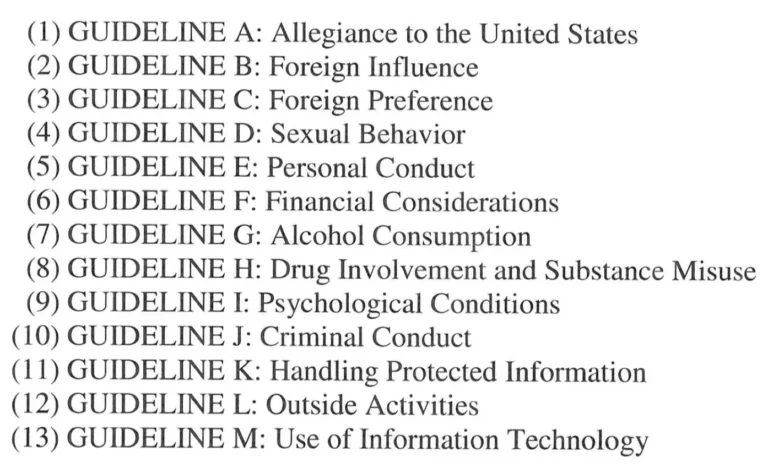 Many of the same issues that were discussed in part 1 of 13 of the Kevin McCarthy Counterintelligence Investigation also apply here to this adjudicative guideline. However, those presented here are more salient and apply to Kevin McCarthy's relationships with donors of foreign origin, laden with scandal.
Conditions that could raise a security concern and may be disqualifying include:
(A) contact, regardless of method, with a foreign family member, business or professional associate, friend, or other person who is a citizen of or resident in a foreign country if that contact creates a heightened risk of foreign exploitation, inducement, manipulation, pressure, or coercion;
Sam Bankman Fried, a foreign resident of the Bahamas and the CEO of Bankrupt and corruption-laden FTX was arrested on Dec 12, 2022, and it appears that this arrest was made in order to stop him from testifying before Congress and exposing all of the money laundering that appears to have occurred to support Kevin McCarthy and other Democrats and Republicans, such as Mitch McConnell to fund their PACs that neutered America First candidates: Carl Paladino, Anthony Sabatini, Laura Loomer, Joe Kent, JR Majewski, Teddy Daniels, Jarome Bell, Chris Mathys, Sandy Smith, Christian Collins, Madison Cawthorn.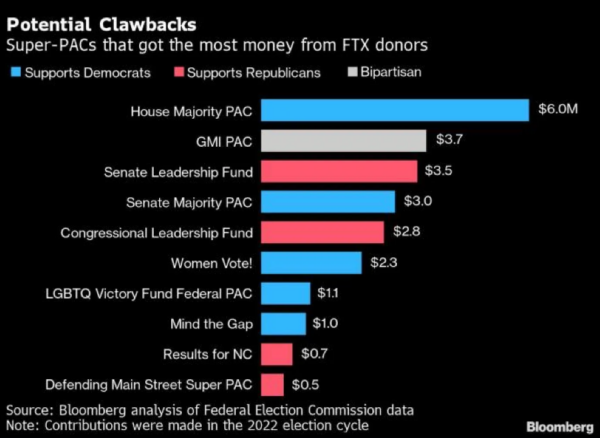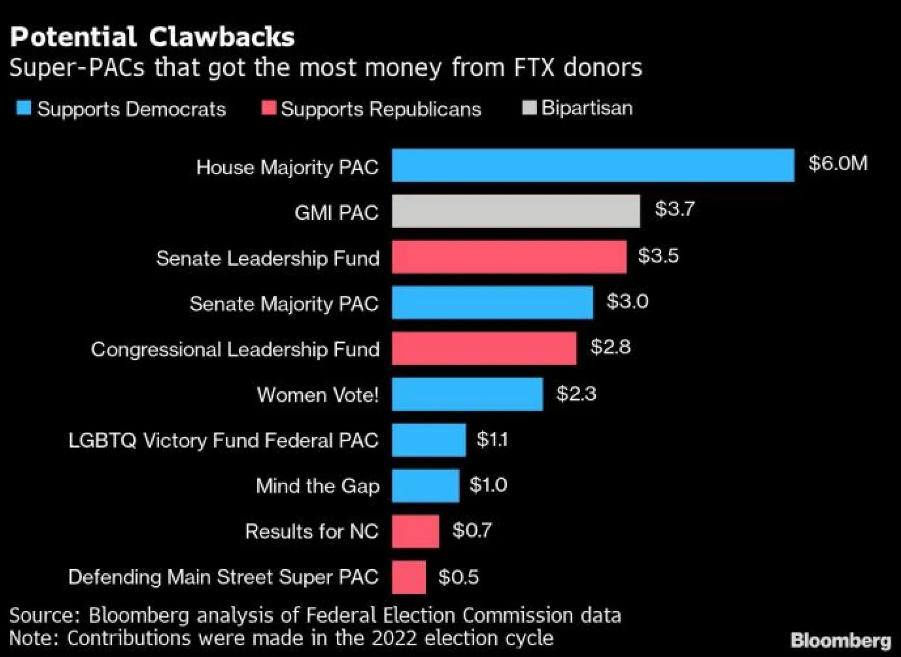 (B) connections to a foreign person, group, government or country that create a potential conflict of interest between the individual's obligation to protect classified or sensitive information or technology and the individual's desire to help a foreign person, group, or country by providing that information or technology;
The $2.8 million Kevin McCarthy-controlled Political Action Committee "Congressional Leadership Fund" received from FTX could pose a significant vulnerability to Mr. McCarthy. This is in light of a grand jury indictment of FTX CEO Sam Bankman Fried, for campaign finance law violations. These criminal charges could lead directly to Kevin McCarthy's knowledge and involvement of foreign money from foreign governments or persons who were used to fund the FTX Congressional Leadership Fund contributions. This is a massive vulnerability since McCarthy will be now in an extremely compromised position to return those $2.8 million leaving his PAC, possibly his campaign, and personal financial stability at risk. Thus putting him in a high-risk category for blackmail.
This a very precarious situation for a potential Speaker of the House to be in, considering this person sets the agenda for America's over $6 Trillion dollar US Federal budget. The US Attorney in the Southern District of New York (SDNY) who is leading this prosection of Sam Bankman Fried is Damian Williams, who began his legal career as a law clerk to now acting Attorney General Merrick Garland when Garland was a Judge on US Court of Appeals for the DC Circuit from 2007 to 2008. There is a strong chance that this US Attorney, whose loyalties appear to be with the current acting Attorney General, will leverage the SBF case to have leverage over and possibly neutralize Kevin McCarthy's speakership should the Republican conference acquiesce and vote for McCarthy's speakership. It is a fast route to an even more heightened level of unchecked corruption and massive risk the nation takes by having McCarthy as the Speaker of the House.
On top of everything else, SDNY indictment says @SBF_FTX violated campaign laws pic.twitter.com/fXbKdkUGwM

— Jake Sherman (@JakeSherman) December 13, 2022
(C) failure to report or fully disclose, when required, association with a foreign person, group, government, or country;
Our team is currently determining the relationships that Kevin McCarthy has had and maintains with Ukraine and the Bahamian government to determine if there was direct communication and coordination to funnel Ukraine-FTX funds to use in 2022 campaigns to support incumbents that violated the U.S. Constitution.
(D) counterintelligence information, whether classified or unclassified, that indicates the individual's access to classified information or eligibility for a sensitive position may involve unacceptable risk to national security;
As the Minority leader, Kevin McCarthy was in a position to know the most sensitive intelligence matters being conducted by the executive branch's intelligence community as well as FBI, as a member of the Gang of 8. This would have included the two unconstitutional impeachments, where the basis for the first did not even allege a crime and the basis for the second not only alleged lawful conduct but wherein the Chief Justice refused to allow the target of the impeachment to have due process by facing his accuser of a non-crime, simply to cover the crimes of another political candidate, wholely captured by the Chinese Communist Party.
Once again, Kevin McCarthy's inaction indicates a level of willful complicity in violating due process against his oath to defend the US Constitution in violation of the oath of office as per 5 USC 3331.
(E) shared living quarters with a person or persons, regardless of citizenship status, if that relationship creates a heightened risk of foreign inducement, manipulation, pressure, or coercion;
Kevin McCarthy is a known roommate of Frank Luntz who was deeply involved in the UK, Irish, and Australian elections over the course of his career, putting him at a heightened risk of foreign inducement, manipulation, pressure, and coercion on achieving a favorable outcome for his foreign clients. Considering that Frank Luntz lives with Kevin McCarthy, the most senior Republican in the US Federal Government requires further scrutiny on how these living arrangements and the overseas roles/relationships of Frank Luntz have impacted US elections, the Legislative Branch, and Kevin McCarthy's decision-making process. There is a strong inference that this relationship can move into an area that clearly violates this adjudicative guideline and the risk is too great, absent an explanation of the reasons for these living conditions, to allow Kevin McCarthy to maintain his leadership status in the GOP. An ethics complaint, at a minimum, should be filed and thoroughly investigated.
(F) substantial business, financial, or property interests in a foreign country, or in any foreign-owned or foreign-operated business that could subject the individual to a heightened risk of foreign influence or exploitation or personal conflict of interest;
Kevin McCarthy's voting record to fund the Ukraine "war" that immediately invested in FTX, so that FTX executives could funnel that cash to Kevin McCarthy, as well as other leaders in the Democrat and Republican parties, is a clear indication that Kevin McCarthy's controlled Political Action Committees have a substantial financial interest in a foreign country and how they allocate money that could subject McCarthy to a heightened risk of foreign influence and exploitation and personal conflict of interest as shown by numerous investigative reporting articles by National File.
(G) unauthorized association with a suspected or known agent, associate, or employee of a foreign intelligence entity;
Kevin McCarthy, in early December 2022 attended a dinner with known CCP asset, Joe Biden and his crack-addict son Hunter. Both are known and proven CCP agents and associates who have obtained substantial financial remuneration for their services to CCP intelligence personnel over the course of their lifetimes as showcased in a two-part documentary released by Tucker Carlson in early December 2022 titled Biden, Inc. as well as in the 600+ page Biden Family Criminal Syndicate Laptop Report by MarcoPoloUSA's Garrett Ziegler and his small team of government corruption sleuths. A key witness to all of this was a former naval officer, Tony Bobulinski who explained in excruciating detail the ties that the Bidens had with CCP intelligence. This information was known to the public since October 2020, and Kevin McCarthy, knowing this information to be true, and having received a copy of the Biden Family Criminal Syndicate Laptop Report, along with all other members of Congress, knowingly met with a CCP Intelligence agent, associate, and employee of a foreign intelligence entity, the CCP's intelligence service.
(H) indications that representatives or nationals from a foreign country are acting to increase the vulnerability of the individual to possible future exploitation, inducement, manipulation, pressure, or coercion; and
BREAKING:

Kevin McCarthy Used #FTX #SBF Stolen to Defeat Conservatives in 2022.

Which Destroyed the so-called "Red Wave." pic.twitter.com/TDwJpKbRd4

— National File (@NationalFile) November 18, 2022
(I) conduct, especially while traveling or residing outside the U.S. that may make the individual vulnerable to exploitation, pressure, or coercion by a foreign person, group, government, or country.
While no observable nefarious activity has occurred during foreign travel by Kevin McCarthy, our team continues to research his travel records and who he has met with over the course of his tenure in the US House and will provide updates as we obtain them. Earlier this year, Kevin McCarthy traveled to Israel Feb 21, 2022. We will continue investigating this and other foreign trips to determine if there was any potential vulnerability to exploitation, pressure, or coercion, particularly in light of Kevin McCarthy's living arrangement with Frank Luntz and all of his foreign clients and ties.
VERDICT: CLEARANCE SHOULD BE REVOKED ON THIS ADJUDICATIVE GUIDELINE, ALONE.
This report was originally compiled by Green Beret Veteran and Constitutional Attorney Ivan Raiklin and then censored by Substack.
Follow Ivan Raiklin on GETTR HERE and Telegram HERE
Stay tuned to National File for more of Ivan Raiklin's expert counter-intelligence investigation into Rep. Kevin McCarthy, as Patriots within Congress take on the uni-party swamp to bring McCarthy's campaign for Speaker to a screeching halt.