"Was I molested. I think so – I can't remember specifics but I do remember trauma," wrote Ashley Biden, referring to childhood sexual trauma. Ashley Biden also writes in the diary about "showers with my dad" that she felt were "probably not appropriate."
Ben Garrison's Wednesday cartoon, entitled "Hit The Showers Joe" parlays the disturbing Biden revelations into a poignant punchline on how Biden's behavior has damaged the Democrat Party and created more acrimony in our national conversation. Ben Garrison's work taps into the collective unconscious by portraying recognizable images and revealing the fundamental toxicity lurking beneath.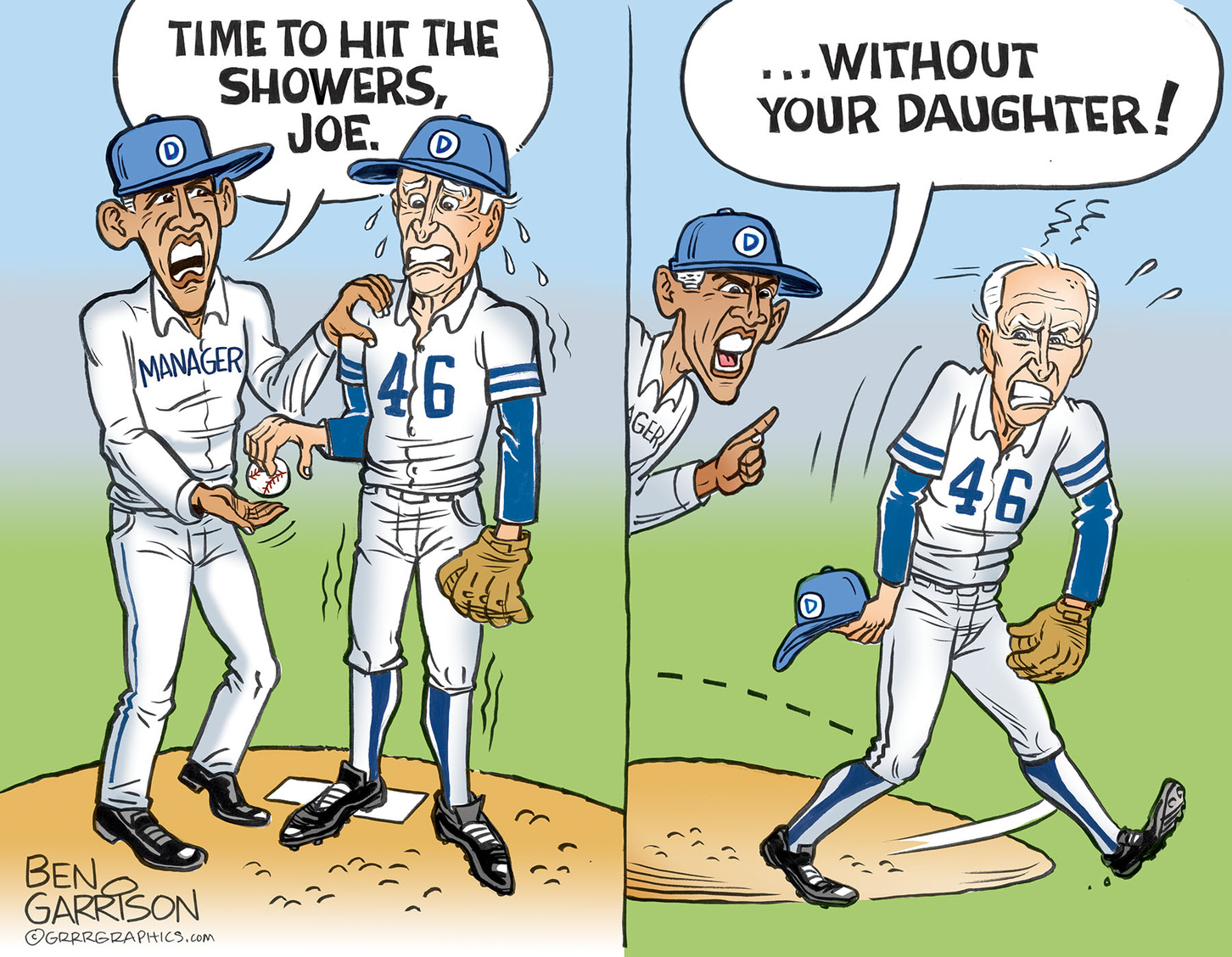 Since the publication of the diary's contents, Joe Biden's conduct with children has been under scrutiny. Biden has been caught in precarious situations with children, as captured on film. Evidence includes the video of Joe Biden appearing to grope Maria Piacesi, the niece of Republican Senator Steve Daines. Maria Piacesi later confirmed that Joe Biden pinched her body.
Ben Garrison has done excellent work over the years. Garrison has appeared on The Campaign Show with Patrick Howley on Patriots Soapbox.