Last Updated on November 6, 2022
Video footage and eyewitness accounts debunk the corporate media narrative surrounding last weekend's drag brunch for kids at Sanford, North Carolina's Hugger Mugger Brewery. There, the town's police force collaborated with left-wing radicals to provide event security, and corporate media, aided by their local bush leaguers, painted a peaceful group of Proud Boys as the problem, because of their 1st Amendment opposition to sexualizing children.
Organized by Lindsey Knapp, a left-wing attorney who operates the Sanford Yoga and Community Center, the October 30th drag brunch at Sanford, North Carolina's Hugger Mugger brewery was directly marketed to kids and even promoted with a Disney theme.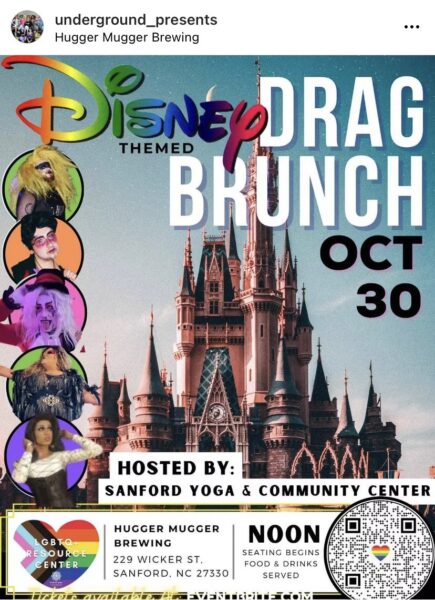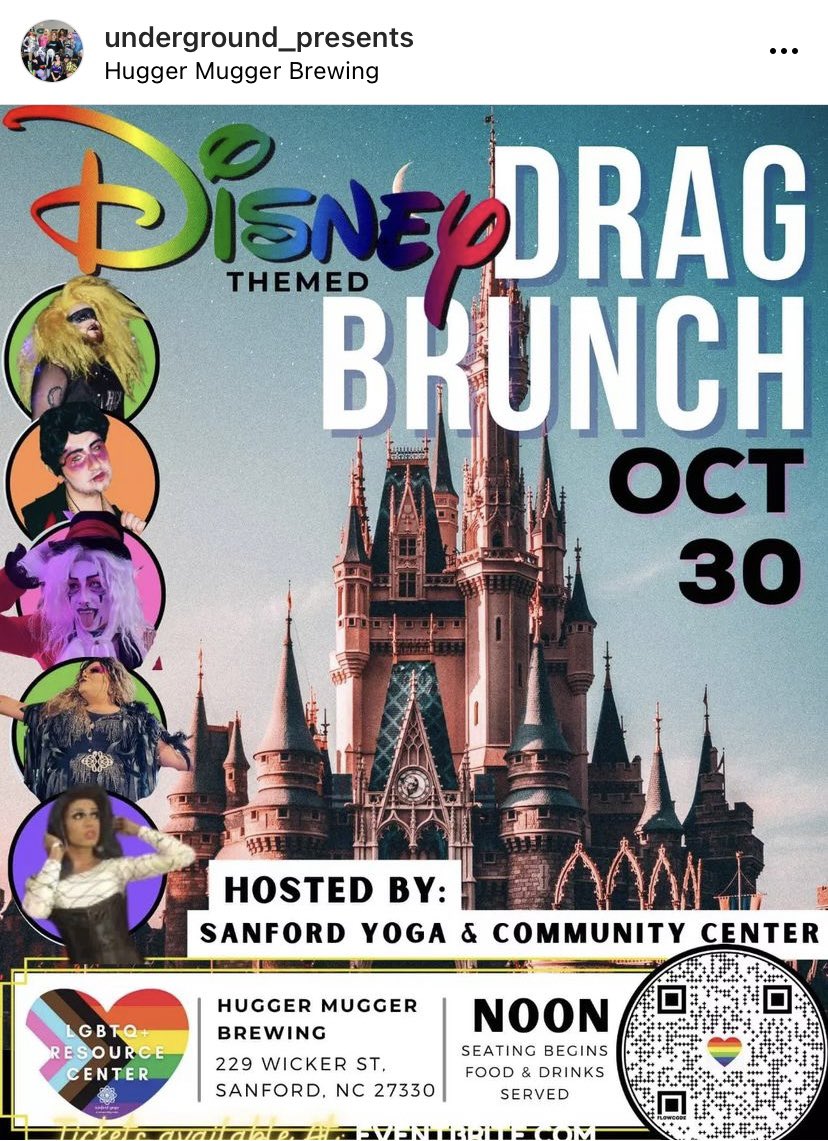 While adults had to pay $50 at the door to get in, kids under 12 were free and encouraged to arrive in costume. Apparently, Knapp and the Hugger Mugger brewery, which is known in the Sanford community for its "satanic" decorations, wanted to pack as many small children as possible into the drag brunch, which was held the day before Halloween.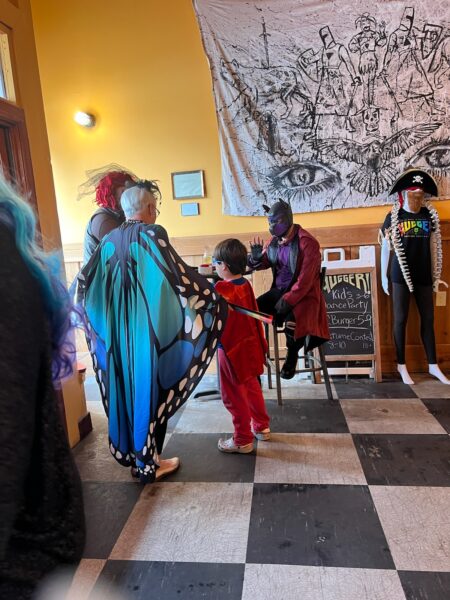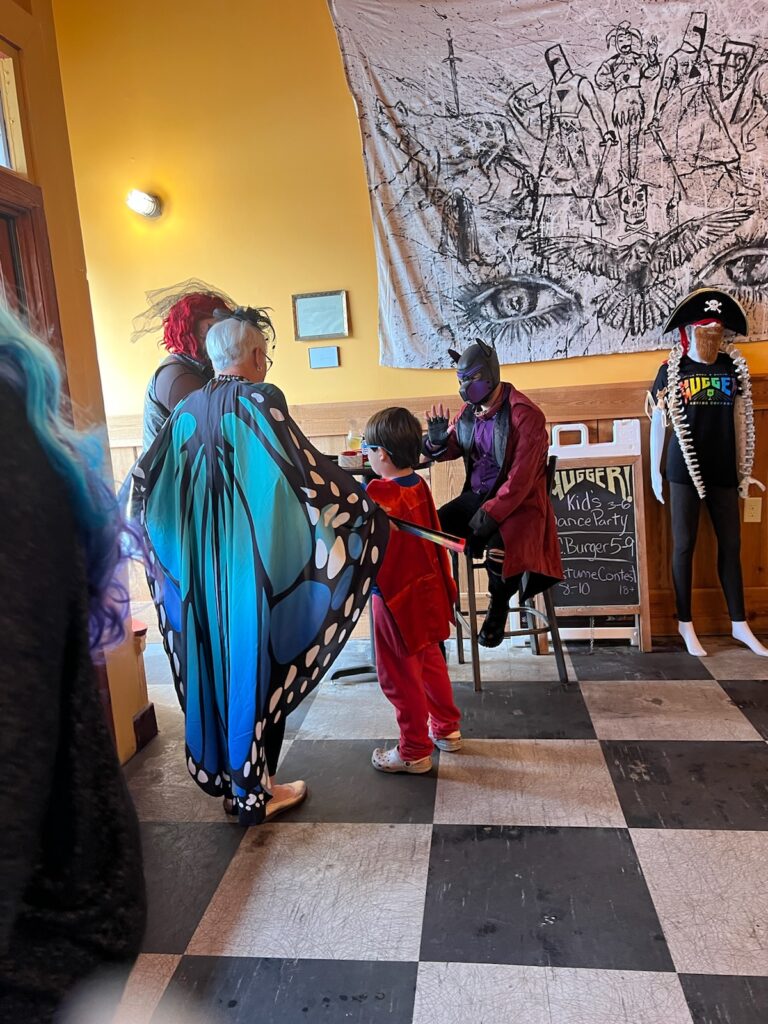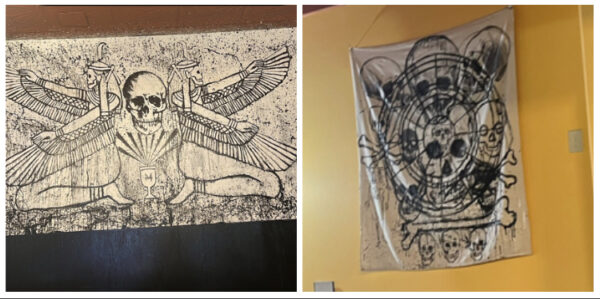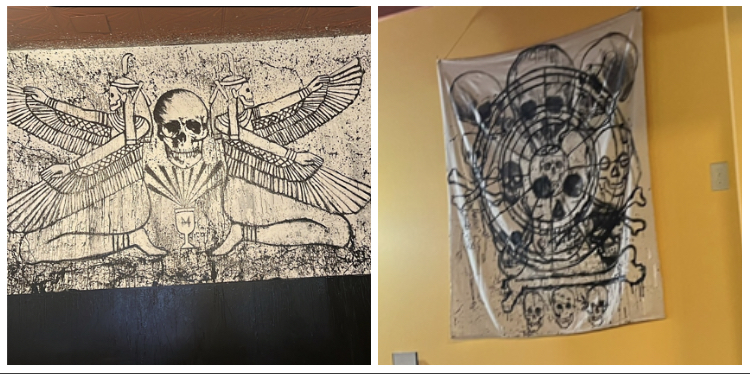 Due to its Disney theme and direct child marketing, the brunch garnered national attention online and energized community members to publicly show their disapproval, something corporate media and even the Sanford Police Department say is a no-no.
Outside the event, a local group of Proud Boys led a peaceful counter-demonstration, calling for an end to childhood transgenderism, sexualization, and grooming – all positions that even most Democrats would have accepted just a few years ago.
From their station outside, for which they had a picketing permit, the Proud Boys handed out fliers, encouraging Sanford's men to find their inner testosterone and stand up against the sexual grooming of kids.
Alongside them, members of the community protested as well.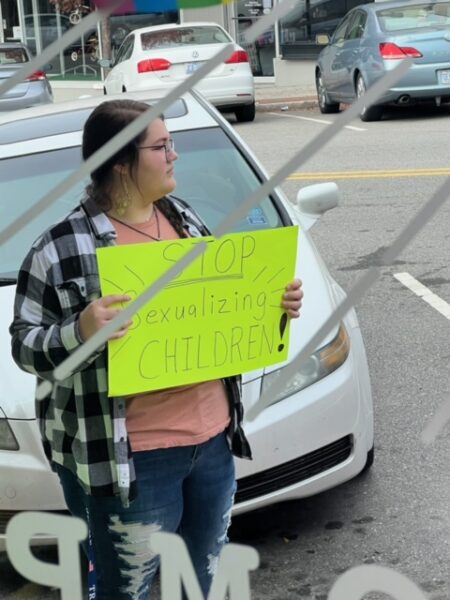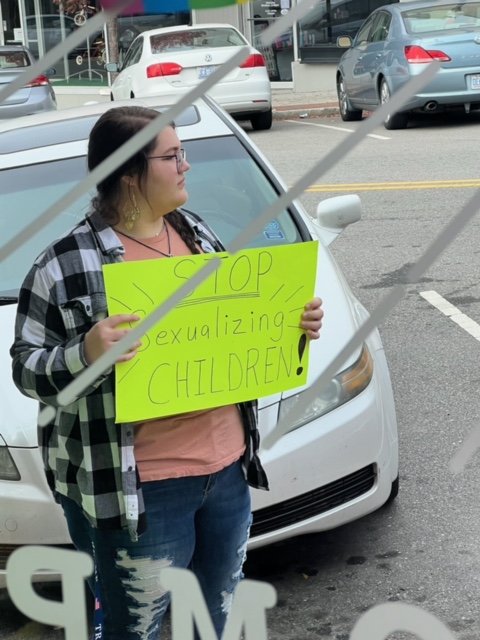 While a few back-and-forth discussions took place outside, there was no violence – or even raised voices – on behalf of the Proud Boys and other pro-family demonstrators.
While the Proud Boys were on the scene in an overtly peaceful capacity, conservative activist Emily Rainey, an eyewitness who spoke directly with National File, identified multiple members of the local Antifa chapter, who were milling about both inside and outside of the drag brunch, seemingly searching for trouble.
Rainey, who went undercover in a wig and technicolor boa to gain event access, says the Proud Boys were on their best behavior, and actually provided a massive sense of security for other demonstrators, who feared physical retaliation or worse at the hands of violent leftists.
Corporate media's narrative around the Sanford drag brunch for kids though, tells a far different story than the video-recorded and eyewitnessed reality.
According to a report from The Hill, the Proud Boys "came to fight," and were "openly harassing patrons" as they took their children inside to play with drag queens and other members of the LGBT fetish community.
That claim is easily refuted by video evidence.
On YouTube, Stephen Horn has uploaded a nearly 30-minute video showing the protest outside the drag brunch.
Perhaps most disturbingly, throughout the video, event organizers hold umbrellas and other objects to obscure the view from the outside looking in, where children were in the company of drag queens and other fetishists. All the while, officers with the Sanford Police Department stood guard on behalf of the drag branch for kids.
Watch the video and see for yourself below:
Much like The Hill and others, local media tried and failed to accuse the Proud Boys of violence, fairing even worse than their national counterparts.
Raleigh-Durham's ABC11 sounded the alarm over the Proud Boys showing up to "voice their disapproval of the event and their opposing views of the LGBTQ community," but couldn't point to anything they actually did that was wrong or illegal.
Inside the drag brunch, however, was a far different story. There, organizers, aided by Sanford cops, ruled the event with an iron fist. Naturally, this factor hasn't been covered by corporate media.
Speaking directly with National File, conservative activist Emily Rainey described how she was inside the event, quietly keeping an eye on things before she was physically removed by law enforcement at the behest of drag brunch organizers.
They told her she'd been caught opposing the sexualization of children on Facebook and was therefore no longer welcome at Hugger Mugger Brewery's drag brunch for kids.
The video footage she's provided proves that Sanford PD was working hand-in-hand with Hugger Mugger Brewery and the drag brunch organizers, providing state-sanctioned security for groomers.
Watch the video below:
#Video: Conservative activist Emily Rainey is escorted out of a drag brunch for kids by police in Sanford, NC. Also in the video is one of the #Groomers the police were working hand in hand with to crush dissent and keep concerned citizens away. GOVERNMENT SANCTIONED PEDOPHILIA!? pic.twitter.com/HnsFhvgYNL

— Frankie Stockes – Reporter (@stockes76) November 6, 2022