Last Updated on October 1, 2022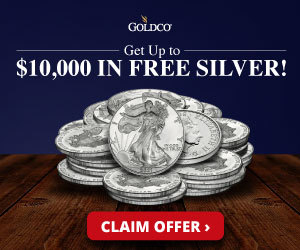 On Friday, Ukrainian President Volodymyr Zelensky formally requested that his country be formally inducted into the North Atlantic Treaty Organization (NATO). NATO has been helping Zelensky and his country in their ongoing war effort against Russia, but the alliance between Ukraine and the NATO nations has been "de facto", as the Ukrainian Leader said in his request. Zelenskyy added that now, he believes it is past time that Ukraine is formally included.
"Today Ukraine is submitting an application to do this de jure. Following a procedure which will correspond to our significance and will help us protect our community," Zelensky said. "At an accelerated rate. We are taking a decisive step by signing Ukraine's application for accelerated NATO membership."

According to some in Washington, this sudden plea by Zelensky came as a surprise. Journalist Jack Posobiec tweeted that the "West Wing is scrambling, totally out of whack".
Entire West Wing is scrambling, totally out of whack. NATO stuff came out of left field apparently, per WH staffer

— Jack Posobiec XLV (@JackPosobiec) September 30, 2022
Tensions have been building between NATO and Russia recently. Russian President Vladimir Putin announced last week that he is mobilizing another 300,000 troops. Earlier this week, both Nord Stream 1&2, the pipelines that send natural gas from Russia to Germany, were attacked. The exact identity of the perpetrator is not yet known.
Putin has blamed NATO, while NATO leaders such as President Joe Biden have called the attack an "act of sabotage."

"It was a deliberate act of sabotage and the Russians are pumping out disinformation and lies," Biden said, according to CBS News.
Ukraine getting friendly with NATO is what seems to have prompted Russia to invade in February. Ukraine, Belarus, and Finland are the only European nations that border Russia and are currently not part of NATO. Putin has wanted it to remain that way so that Western forces that he deems to be hostile do not have easy access to the Russian border. Ukraine, a relatively large nation, joining NATO would formally place alliances forces just west of the Russian border.
NATO accepting Ukraine's application may be seen by Russia as an act of war, and could push the two sides closer than ever to nuclear confrontation, experts believe.
The direction of US-led foreign policy, which includes enabling Ukraine, is toward nuclear war as a real possibility. Every attempt to avoid this has been thwarted by the US for decades. If it occurs, it'll be framed like Pearl Harbor, which FDR essentially wanted to happen. https://t.co/MzlH4acVgb

— Pedro L. Gonzalez (@emeriticus) September 30, 2022