Last Updated on October 30, 2021
As Democrat Gubernatorial candidate for Virginia Terry McAuliffe's campaign appears to be imploding due to a series of scandals, the radical partisan director of elections for Fairfax County, Virginia is now saying that the winner of the Virginia Governor's race may not be decided on election day.
Scott O. Konopasek, the radical partisan director of elections for the most populated county in Virginia, recently told mainstream media outlets that the Virginia governor's race may not be decided on election day.
As was the general norm prior to the COVID-19 pandemic which ushered in drastic changes to various state election laws nationwide ahead of the 2020 Presidential election, most Virginia Election Day ballots and early votes are set to be counted on the day of the election itself; Tuesday, November 2, 2021. Further, a new state law requires election officials to begin counting mail-in votes at least one week prior to Election Day.
However, due to a situation that for some reason allows for mail-in ballots to be counted so long as they are postmarked by the end of Election Day and are received by noon November 5, three whole days after the election, mainstream media reports and partisan election officials in Fairfax County are priming Virginia voters for a post-Election Day debacle in which the winner of the race may be unknowable until the following Friday.
Yesterday, Fox News reported that Konopasek said "it's a possibility that we will we have to wait until Friday" to know the winner of the gubernatorial election, as Republican candidate Glenn Youngkin continues to surge in the polls amid a series of scandals plaguing Democrat Terry McAuliffe's campaign.
Following the widely controversial 2020 Presidential Election last year, National File reported in May that over 300,000 votes for Joe Biden were counted in a series of five suspicious ballot drops in the dead of night after Election Day in Virginia, with one of those dumps accounting for a staggering 73% of all Biden votes in Fairfax County.
As a result of the 308,000-vote ballot dump, Biden appeared to have defeated President Donald Trump by a margin of 80% in Fairfax County, vastly and suspiciously outperforming failed Democratic presidential candidate Hillary Clinton in the 2016 election.
The supporting data was provided by Gateway Pundit who uncovered a questionable pattern they referred to as the "Drop and Roll," which occurred in other states during the 2020 Election.
The mail-in ballot situation today is similar to what is was in Virginia during the 2020 election, which allowed for mail-in ballots to be received by election officials 3 days after Election Day so long as they were postmarked on November 3, according to the Washington Post's Virginia voting guide.
To add further comparison to the 2020 Presidential Election, Fairfax County is utilizing the notorious "drop box" method for mail-in voting.
For those who need a refresher, months after the 2020 election, state and local officials in Georgia failed to produce proper chain of custody documents for over 404,000 absentee votes put in the infamous "drop boxes," with an election official later admitting in the summer that documentation accounting for over 18,000 votes was missing in that state. (READ MORE: Pennsylvania Allows Late Ballot-Counting, Bans Green Party From Ballot)
Nothing is more exciting than picking up ballots from our secure, 24/7 drop box at the Fairfax County Government Center. Return your vote-by-mail ballot here or at the drop boxes at our other 2 #earlyvoting sites when they're open: https://t.co/83KlidT0ST#VAGov #VALeg #Vote pic.twitter.com/f4VeUr5ziD

— Fairfax County Votes (@fairfaxvotes) September 21, 2021
Perhaps Virginia Republicans are entirely comfortable with their Fairfax County elections director Konopasek making appearances on CNN to discuss what he called the "big lie" – a term coined by establishment politicians, bureaucrats, and corporate media pundits describing the notion of any voter fraud in the 2020 election.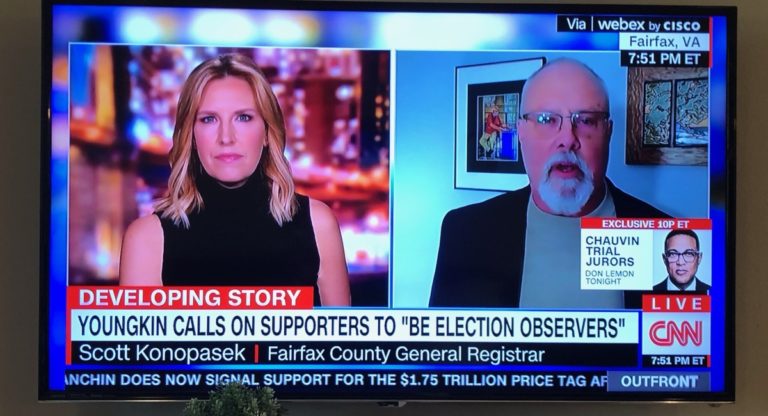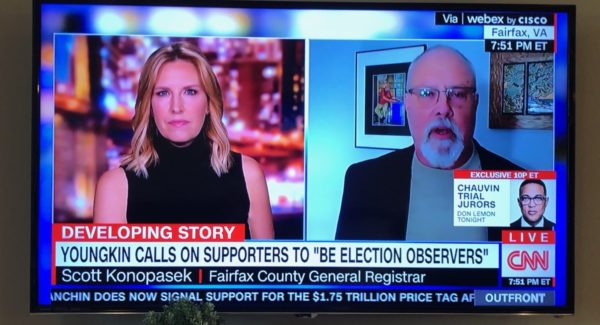 Virginia Republican voters who support President Donald Trump may find it interesting that Konopasek was previously retweeting unhinged, anti-Trump, establishment propaganda, accusing the former President of committing treason over the widely debunked Russian Bounty hoax.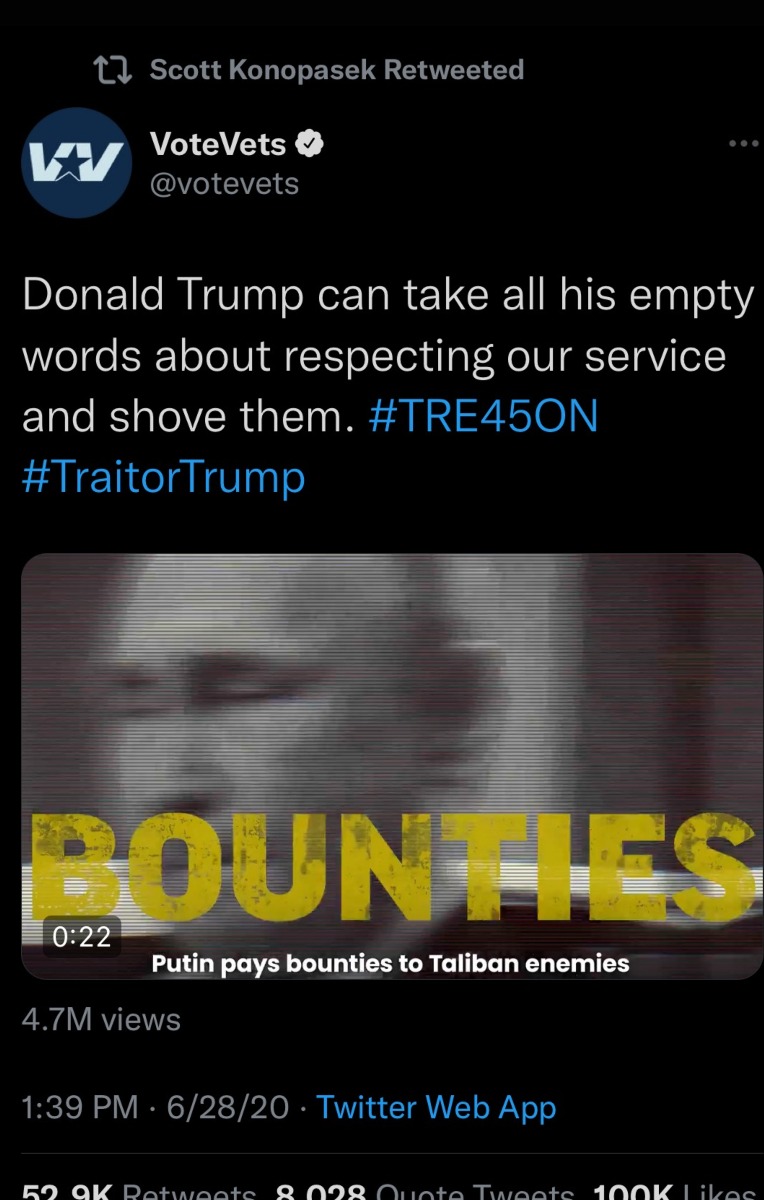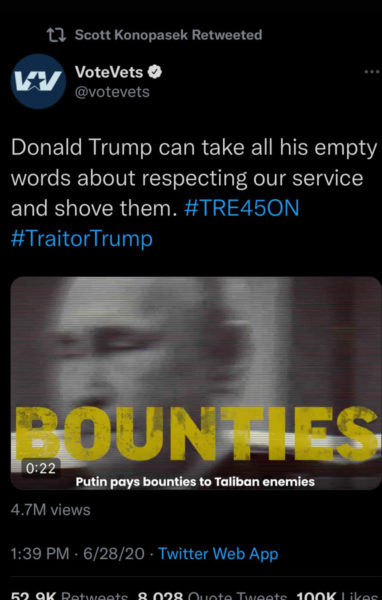 Putting all of that aside, Youngkin appears to possess the capability to draw large, supportive crowds of eager and enthusiastic voters for his gubernatorial bid, just as President Donald Trump had during his second presidential run.
In the end, despite that intense voter enthusiasm, the massive tidal wave of MAGA supporters were questionably unable to outperform the influx of votes that were counted in the dead of night post-Election Day last year in Virginia, as well as states all around the country.
Polling numbers indicate that a majority of Republican voters believe that the 2020 election was wrongfully handed over to Biden due to voter fraud, and have serious concerns with election integrity as a result.
Should McAuliffe, who is currently 8 points behind Youngkin, somehow take the lead after Election Day, Youngkin might want to take a closer look at how Joe Biden had managed to secure a spot in the White House after Election Day last year.