Last Updated on December 23, 2020
SolarWinds partnered with M.Tech to expand business into China in May 2020, shortly after the company was breached in a devastating cyber attack.
Sojung Lee, vice president, APJ sales, at SolarWinds said "The expansion of this partnership with M.Tech into China marks a new milestone for both of us," adding that the partnership "will help SolarWinds to demonstrate its value in the China market."
M. Tech, a Singapore based cyber security company, notes on its website that it has "a network of 32 offices" around the globe, including mainland China, Taiwan, and Hong Kong.
The partnership was extended in order to "enable businesses in China—across all vertical industries such as banking, finance, insurance, manufacturing, education, and other commercial sectors—to solve IT challenges and monitor, manage, and secure their applications, servers, data, infrastructure, and networks across on-premises, hybrid, and multi-cloud environments" according to Business Wire.
Along with M.Tech, SolarWinds' China distribution partners include Westcon Solutions China, Kunlan Solutions (China) Inc, and Beijing KaiYao Co.,Ltd, according to their website.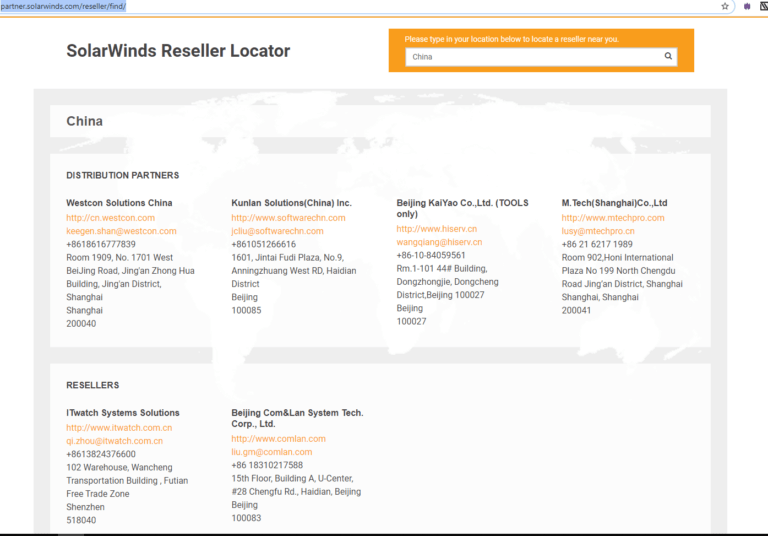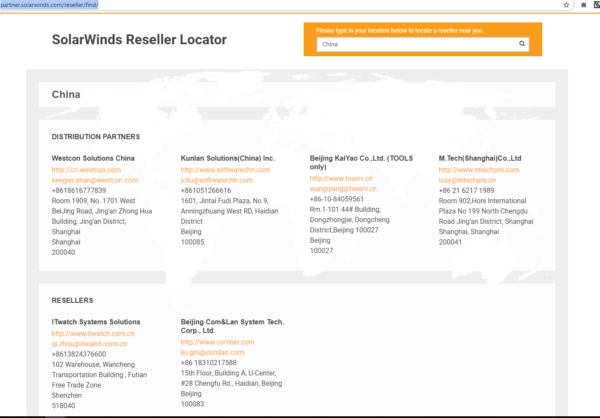 This comes as ties between SolarWinds and communist China continue to emerge. On Twitter, President Donald Trump suggested that China "may be" behind the breach and that US voting machines may have been impacted, amid mainstream media and deep state usuals' assertions that Russia and/or Russian actors were behind the attack,  as National File reported.
https://twitter.com/realDonaldTrump/status/1340333618691002368
https://twitter.com/realDonaldTrump/status/1340333619299147781
National File confirmed on December 17 that Dominion Voting Systems does in fact use SolarWinds products.
Multiple sources have confirmed Dominion Voting Systems utilizes products from SolarWinds, a recently hacked software company that provides IT service management to businesses, the executive branch, intelligence services, and the US military. Dominion denies using SolarWinds products included in the hack.
SolarWinds investors with questionable ties to China sold $280 million in shares just days before the announcement of the breach, as National File reported:
Silver Lake also notes that "Hao currently serves as a director on the boards" of several companies, including SolarWinds.

According to the Washington Post, SolarWinds investors traded a total of $280 million in stock before the official announcement of the breach, raising questions about potential insider trading. Silver Lake sold $158 million in SolarWinds shares six days before the SolarWinds breach was announced.

"Silver Lake, a Silicon Valley investor with a history of high-profile tech deals including Airbnb, Dell and Twitter, sold $158 million in shares of SolarWinds on Dec. 7 — six days before news of the breach became public. Thoma Bravo, a San Francisco-based private equity firm, also sold $128 million of its shares in SolarWinds on Dec. 7," reported the Post.