"As part of the allegations that you made, our investigators looked at the alleged violations and found that Fulton did make mistakes in their audit counting/reporting. Those are what have been referred to the AG's office," Germany said in a July 29th email response to former PepsiCo. executive and current Georgia technical college professor, Joe Rossi.
On July 15th, Deputy Executive Counsel for Governor Brian Kemp's office, Evan Meyers, sent a letter to SEB Chairman William S. Duffey that regarded the 2020 presidential election investigation conducted by Rossi and independent investigative journalist and election research analyst, Kevin Moncla.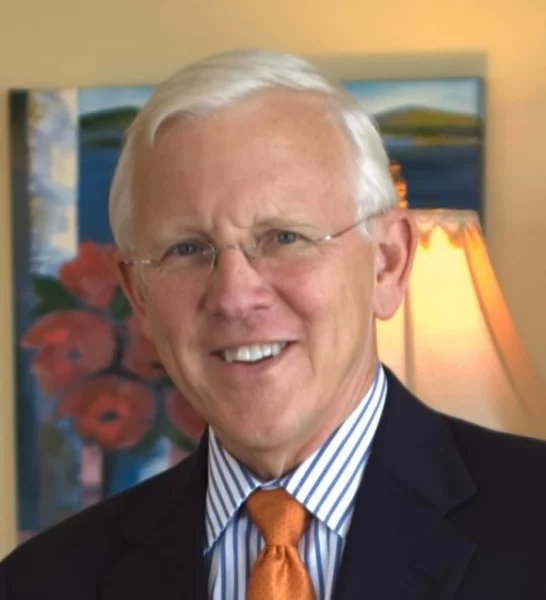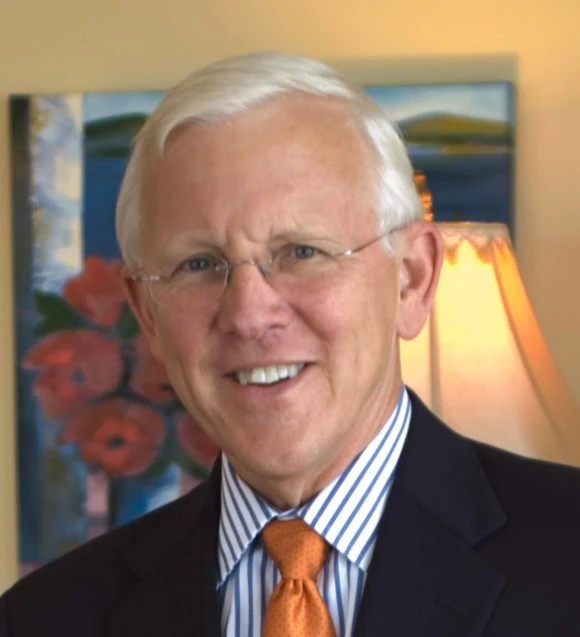 State Election Board Chairman William S. Duffey. He has served as a NATO exercise legal counsel, U.S. District Judge, a United States Air Force Judge Advocate General Corpsman, and as a partner at the Atlanta-based law firm, King & Spalding.
"I write to inform you that Mr. Joseph Rossi, a Georgia citizen, has brought forth claims regarding the 2020 general election. The Office of the Governor does not have the authority to investigate election matters; such authority resides with the State Elections Board. I ask that you contact Mr. Rossi and review his claims to determine whether any consideration of such claims by the Board is warranted."

-Evan Meyers, Deputy Executive Counsel to the Office of Governor Brian P. Kemp
On July 8th, Moncla, of Little Elm, Texas, and Rossi, of Perry, Georgia, submitted an official 84-page complaint to the SEB members, a group that includes Matt Mashburn, Jan Johnston, Sara Tindall Ghazal, Edward Lindsey, and Ex officio: Bradley Raffensperger.
Ryan Germany, attorney and general counsel to Georgia Secretary of State, Brad Raffensperger.
Rossi sent an email to Raffensperger on July 24th that requested he put his "election integrity hat on and agree to [the] requested meetings by Senators Larry Walker (R-Perry) and Shaw Blackmon (R-Perry) and the Governor's team."
Rossi wrote to Raffensperger's office for several days before he finally received a response.
"If your team has time to fly to DC and meet before the Jan 6th committee, you should have time to meet with a citizen of GA that has investigated the Nov 3rd 2020 election, and has been supported by the Governor's team as being factual. I'm confident if we meet, you can save the Governor's office and the SEB a lot of time by answering our questions."

-Email sent by Joe Rossi to Raffensperger and his Chief Operating Officer (COO), Gabriel Sterling, on July 24th.
Georgia Secretary of State and de jure Chief of Elections, Bradley Raffensperger.
Rossi, the former business CEO, who is also a chemical engineer by training, addressed two irregularities in his and Moncla's letter to the SEB: the addition of votes to a voting report and missing poll tape tabulator machines.
"Irregularities in the Recount that lead to the addition of 16,382 votes to the "Batches Loaded Report" (BLR) of December 3, 2020 to the 'certified result' on December 4, which included 3,125 duplicate ballots and 17,852 votes of unknown provenance," the letter said.
The second irregularity that the investigative duo inquired about regarded the identification and results from unreported tabulators.
"Additional tabulator results from unreported and unidentifiable tabulators that accounted for 20,713 votes in the November 3rd totals," the July 8th SEB complaint said.
In a hearing on March 16th at the Georgia Capitol Building, State Election Board Chairman Matt Mashburn had a response immediately ready when Rossi brought up the secretary of state's office.
"You're out of order. The Secretary of State is not a respondent to this complaint," Mashburn said.
When asked by Rossi who decided to remove the secretary of state as a complaint respondent, Mashburn replied, "I did."
The rationale provided by Mashburn was that Raffensperger's office was not provided the data before the SEB that day.
"This is a FALSE statement. The following data was in the hands of the Secretary of State's office well before the March 16th, 2022 hearing," Rossi said:
Kemp's November 17th Letter
Kemp's 42 page report that highlighted all errors found in the initial audit of the 2020 Presidential Election.
The excel spreadsheet posted on Raffensperger's website
Rossi's summary of the SoS's Risk-Limiting Audit (RLA) hand audit spreadsheet.
Kemp first addressed the Election Board on November 17, 2021, in a letter in response to Rossi's analysis that requested the SEB "must act swiftly" to "safeguard the confidence" that Georgians have in their elections.
"The data that exists in public view on the Secretary of State's website of the RLA report does not inspire confidence. It is sloppy, inconsistent, and presents questions," Kemp said at the time.
Raffensperger was CC'd on that November 17th, 2021 letter and has yet to make a public statement.
The Office of Georgia Attorney General Chris Carr, to whom Fulton County's mistakes were referred, also has yet to make a comment.
A few weeks after Kemp's November 17th letter, Rossi's investigative partner, Houston County resident and lawyer, Jack James, received a call out of the blue from Carr's office.
State of Georgia Assistant Attorney General Charlene Schwartz McGowan
On December 3rd, 2021, Georgia Assistant Attorney General Charlene McGowan called attorney Jack James's office at 10:42am and left a message that asked him to call back. He returned her call on Friday around noon and left a message. She called him back at approximately 1:50pm and they spoke for about 20 minutes.
She introduced herself as an attorney from the Georgia Attorney General's office, representing the State Elections Board (SEB).
"She wanted to assure me that an investigation would be held on the matter. I said we were concerned about an independent investigation. How can the SOS office investigate itself?" attorney James said.
McGowan's response was that the investigation would focus on Fulton County, since it is there that the errors occurred.
The Georgia Assistant AG asserted that the secretary of state's office is not responsible because the County Board of Elections does not report to it.
She went on to tell James that she was unaware if an investigation had begun or if an investigator had been appointed, but that she would him back such information after he requested she do so.
"The purpose of her call was apparently to convince me that the SOS has no responsibility for the errors exposed in Fulton County. I said Mr. Rossi and I believe the SOS has the ultimate responsibility, thus we disagree on the issue of responsibility."

-Attorney Jack James
According to OCGA 21-2-50(6), the Georgia Constitution instructs the secretary of state "to receive from the superintendent the returns of primaries and elections and to canvass and compute the votes cast for candidates and upon questions, as required by this chapter."
Additionally, OCGA 21-2-50(15)(b) characterizes the secretary of state as the "state's chief election official."
Citizens from around the Peach State were eager to share their thoughts on the explosive emails. Some referred to it as a "cover-up."
"While Ryan Germany admitted that Fulton County had errors in the hand count audit conducted on November 14th and 15th of 2020, he still has not admitted there were 7 falsified tally sheets that recorded 850 to 0 fake Biden votes, nor has he admitted that all ballot images required to produce the Fulton 2020 election results were electronically altered prior to certification. The cover-up in the SoS office continues."

– VoterGA co-founder Garland Favorito.
"All law-abiding Georgians hope that the GBI, the FBI, Attorney General and the Fulton County DA will be investigating this extraordinary finding," Buckhead City Committee CEO Bill White said.
"Anyone familiar with Ryan Germany's 2021 'expert' testimony to the House Special Committee on Election Integrity should see the obvious reasons for carefully inspecting literally everything he says," Georgia immigration law activist D.A. King said.
"Hopefully Carr does his job this time," Barrow County GOP Executive Committee Member Laura Petcu said.
"For over TWO years people have been called liars, conspiracy theorists and [been] threatened for stating that the 2020 Elections and then the Recount was improperly facilitated in Fulton County. A recent email from Georgia's Secretary of State Attorney Ryan Germany to Joe Rossi, has now confirmed that the negligence and violations that occurred during the 2020 Elections has in fact been confirmed as TRUE and FACTUAL," DeKalb County Republican Chairwoman Marci McCarthy said.
"It is no secret that Fulton County has had continual 'issues' with delivering election results year after year – this is nothing new, it has been going on for years, if not DECADES. What is more egregious, is that NO ONE is being held accountable for Fulton County's systemic failure to deliver Fitness – faith, Integrity and Trust in elections," McCarthy added.