Last Updated on June 21, 2021
Fernando Mateo, who is running for the Republican nomination to become Mayor of New York, made a payment to Democrat-affiliated attorney and political consultant Ezra B. Glaser, a man who considers President Donald Trump a "traitor" and Gen. Mike Flynn a "fascist" and has worked for Democrats for years, including during the current cycle.
According to the New York City Campaign Finance Board, the Mateo campaign made a $5,000 payment to Glaser's law firm, Ezra B. Glaser & Associates, on April 16 of this year for "professional services / legal services". Mateo is the only Republican who National File could find that has worked with Glaser during the 2021 election, with the Democrat political consultant receiving a total of $9,000 personally from Democrat City Council candidate Ahmadou Diallo, and his law firm receiving $2,500 from Democrat City Council candidate Rene Hill.
Glaser's ties to the Democratic Party and anti-Trump candidates have also surfaced in news media. In April of last year, Glaser was quoted in the New York Post as a lawyer for Manhatten state Assembly candidate Louis Puliafito, who local media noted ran a campaign independent of President Trump's messaging, and more recently, in May of this year Glaser was quoted by the Post as a "Brooklyn lawyer and former political consultant" who knew Democrat Mayor Candidate Scott Stinger. (READ MORE: New York Mayoral Candidate, Now Claiming to Be Pro-Trump, Bashed Him as 'Arrogant' and Praised Mass Amnesty)
On Twitter, Glaser makes his far-left views and Democrat political affiliation well known. Glaser became particularly prolific on Twitter after the 2020 election. In one tweet, he wrote that President Trump was engaged in a coup, and branded him a "fascist." In another tweet, he called President Trump "a traitor" who "hates America" and has "no respect" for the U.S. Constitution. Glaser also repeatedly referred to President Trump as "Dumb Donald" and COVID-19 as the "Trump Virus."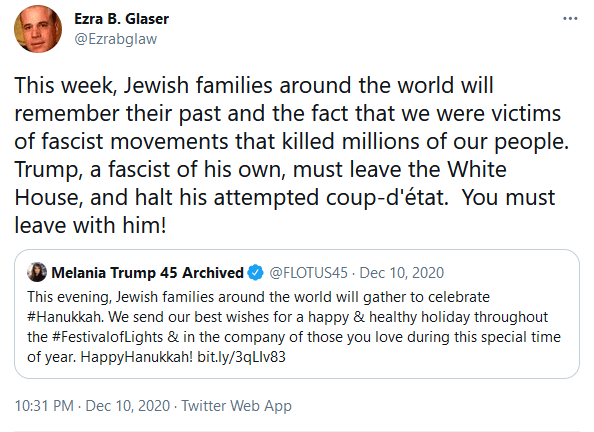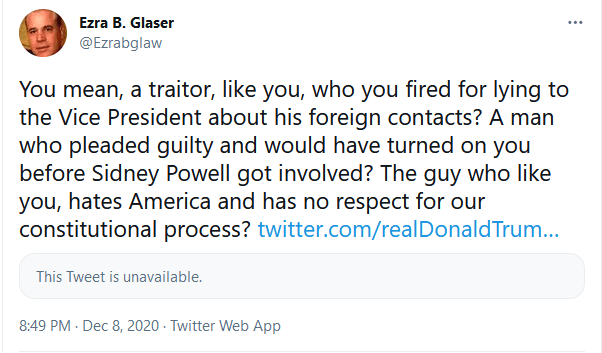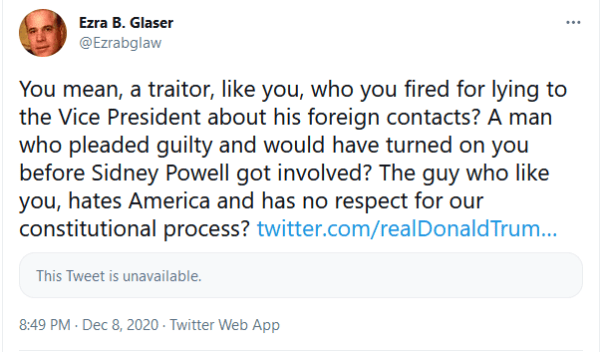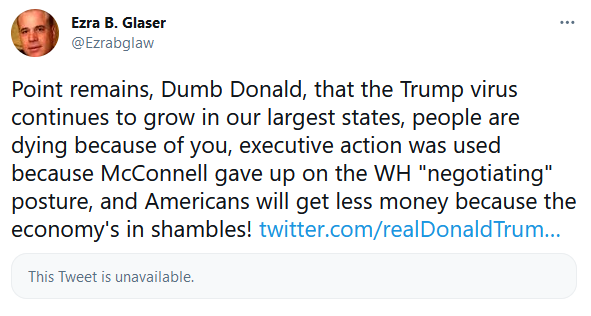 Prior to the election, Glaser said that Democrats, referring to them as "we" in his tweet, should not try to elect candidates in Oklahoma, as Democrat candidate for Congress Kendra Horn disagreed with Joe Biden on his energy policies. "I have always tried to understand why we even try to elect reps from Oklahoma," wrote Glaser, before adding that Horn "may as well be murdering children!"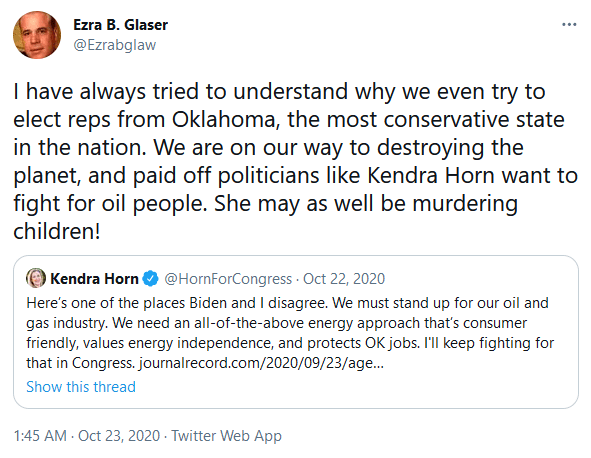 Ironically, Mateo is endorsed by Gen. Michael Flynn, who Glaser described as "a fascist who did not believe in the Constitution". In 2020, Glaser described Flynn as one of many "traitors who hate this country" and hide behind "faith and family" to "cover up their crimes". He then added, "Flynn is a disgrace to anyone that put on a uniform on behalf of this country!"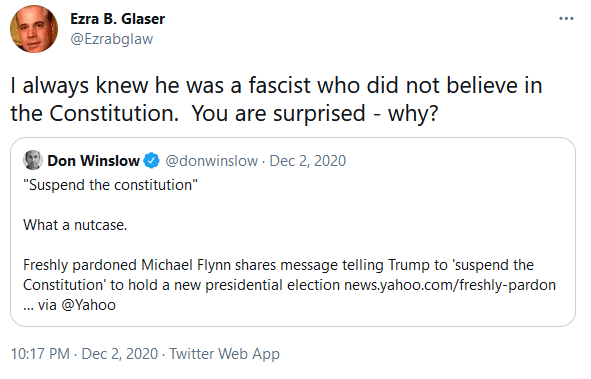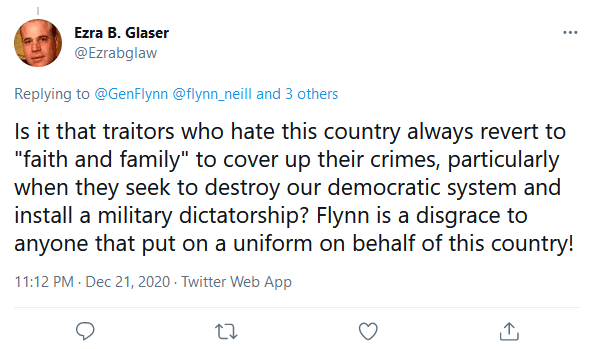 Glaser was also convinced that Flynn and President Trump were involved in a conspiracy that included Russia, Jared Kushner, then-Attorney General Jeff Sessions, then-Director of National Intelligence Dan Coats, among others. President Trump and his surrogates have described this belief as the "Russia Hoax" or the "Russia Witch Hunt" repeatedly since it was proven false with the release of Special Counsel Robert Mueller's report.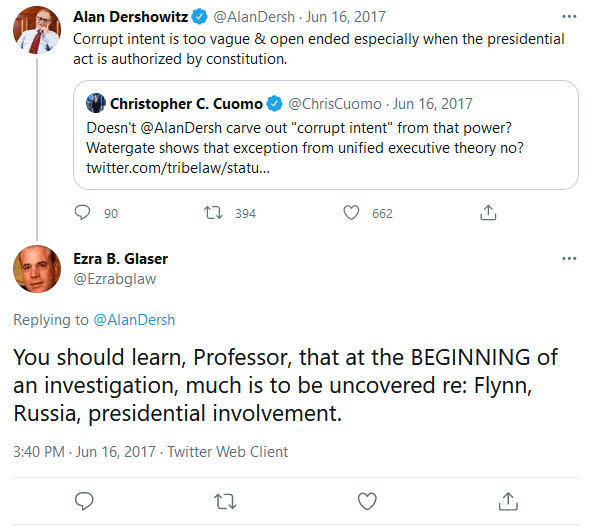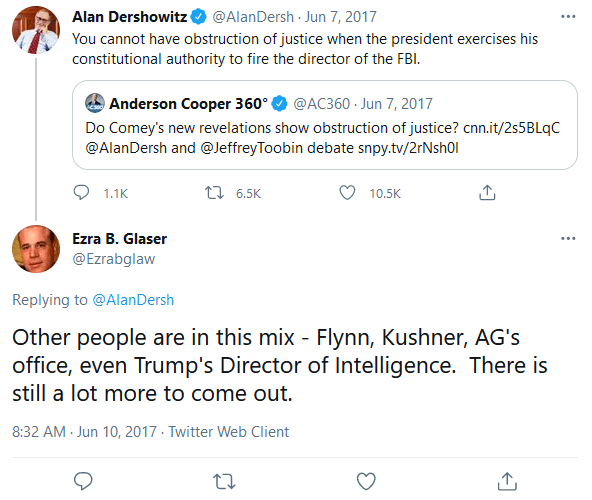 Mateo will face Guardian Angels founder Curtis Sliwa in the state's Republican primary contest on Tuesday, June 22. Media reports that only around 1% of expected votes have been cast, despite expectations that early voting would play a large role in the election. While Flynn remains Mateo's only endorsement, Sliwa has been endorsed by U.S. Rep. Nicole Malliotakis, New York State Assemblymember Michael Tannousis, New York City Councilmember Joe Borelli, talk radio host John Catsimatidis, the New York Young Republican Club and its president, Gavin Wax, and most recently, former New York Mayor Rudy Giuliani.
An earlier version of this article incorrectly stated that Louis Puliafito is a Democrat.