Last Updated on March 15, 2021
The "criminal demon hackers" behind the Gab attack can now be revealed after a National File investigation into the attack on the free speech social network.
As National File reported, the hackers used the Discord server for 420chan, a left-wing messaging board founded in 2005, to organize and orchestrate the hack. Screenshots from the server show Aubrey Cottle, otherwise known as Kirtaner, or RealOGAnonymous, providing the information used to mastermind the hack in the Discord server.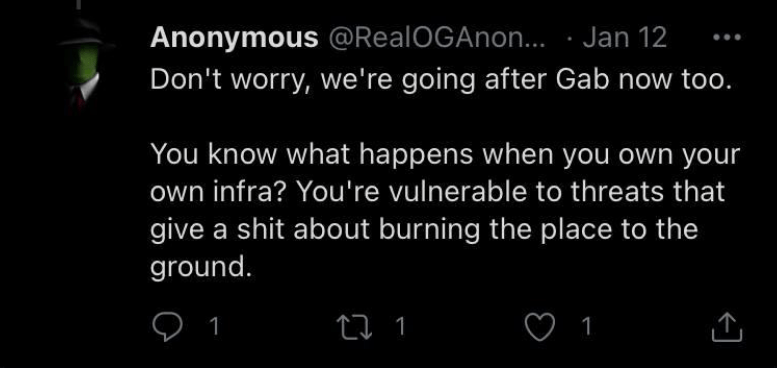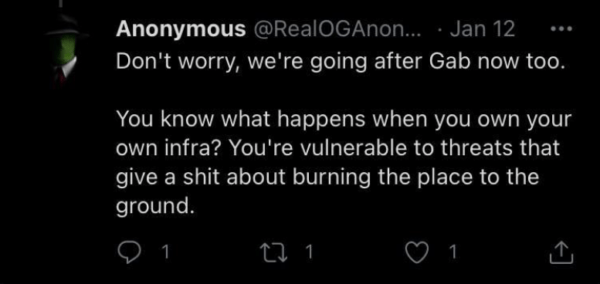 On his Discord account, Cottle, who also founded 420Chan, posted the vulnerabilities in the server. "EVERYTHING. WILL. BURN," Cottle said, after posting the SQLI exploit code for Gab, and telling users to "enjoy." Cottle, who claims without evidence to be responsible for starting the largely defunct hacker collective called Anonymous, was also responsible for targeting Parler, having boasted about it on his now suspended Twitter account @Kirtaner.
The founder of 8Chan, Fredrick Brennan, also known as Hotwheels, had previously stated that Cottle had a "total disregard for federal law."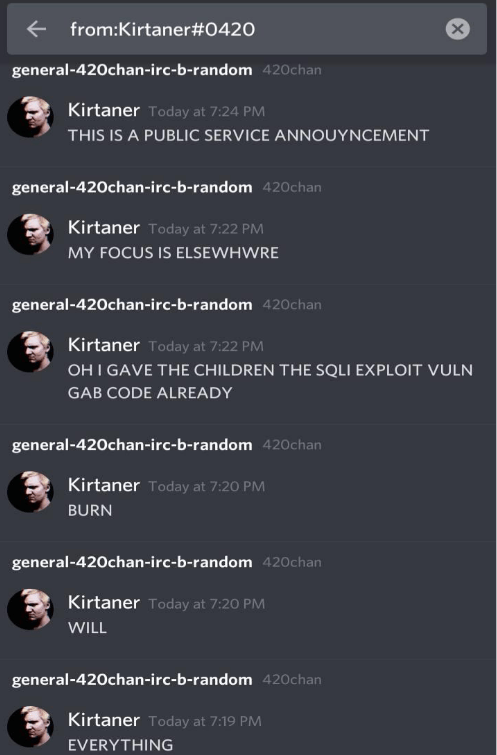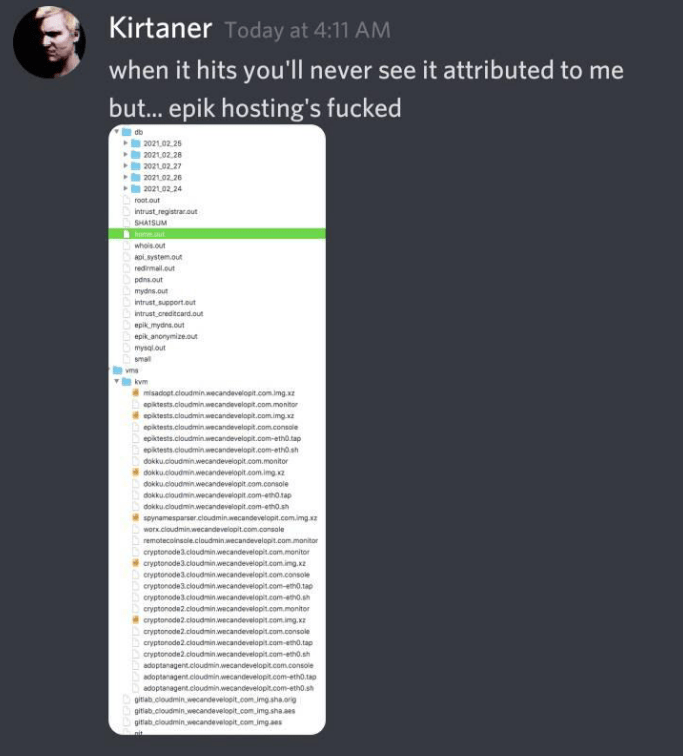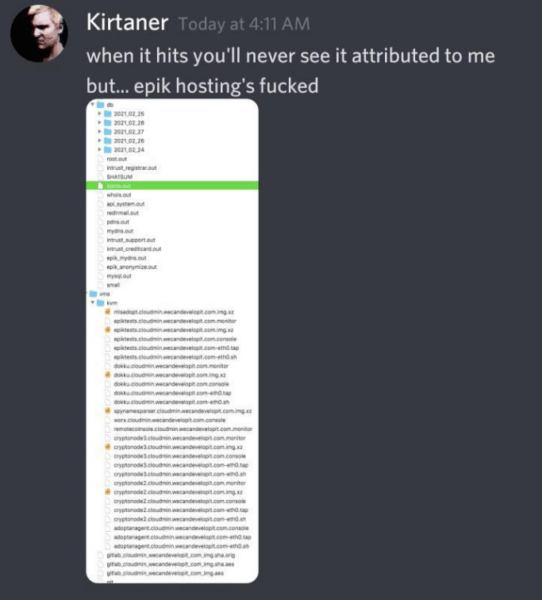 Recent left-wing media reports have praised Cottle as being an innocent "internet prankster," due to him coming out of retirement to "fight against QAnon." This seems to be his motivation for targeting Gab, which had a number of QAnon followers on the site. "Right now my only end-goal is bringing the QAnon game to a conclusion," he said in a Reddit Q&A in December. "For the last several months my one and only focus has been on QAnon. I more or less abandoned everything I was doing for this."
The attack against Gab took place at the end of last month, with the CEO of the social media site, Andrew Torba, slamming "mentally ill tranny demon hackers" for the assault. "The same people behind this attack targeted law enforcement officers and their family members last summer," Torba said in his initial statement, noting that the site is working hand in hand with federal law enforcement on the issue.
— Gab.com (@getongab) February 28, 2021
After the initial breach in February, hundreds of verified Gab accounts posted spam messages at the start of this month attacking Torba and the site's "despicable users," claiming they had tried to unsuccessfully blackmail him. Torba confirmed that the no new information had been taken, and the hackers had used login tokens taken during the first breach," with the site only taken offline for a short time while the tokens were cleared.
National File will continue to investigate the Gab hackers.