Last Updated on April 30, 2022
Los Angeles Dodgers Pitcher Trevor Bauer has been suspended for two full seasons over unproven allegations of sexual violence. The former Cy Young Award winner was not criminally charged over allegations that surfaced last summer and has since filed a defamation lawsuit against his accuser. Now, Bauer is being accused of similar behavior by another woman, who shared the allegations with The Washington Post.
Last year, a story from Molly Knight of The Athletic accused Trevor Bauer of choking a woman unconscious during sex and fracturing her skull. The MLB subsequently placed Bauer on leave while the accusations levied by the woman, known only in court documents as "Ms. Hill", were investigated.
She accused Bauer of fracturing her skull, choking her unconscious during sex and other violent sexual behaviors. Bauer has denied assaulting the woman, and the Los Angeles County District Attorney's Office ultimately declined to press charges.
"I never assaulted her in any way at any time," Bauer said in a video statement at the time. "While we did have consensual rough sex, the disturbing acts and conduct that she described simply did not occur."
Shortly after the allegations, Bauer's camp revealed text messages that showed the two stayed in contact after the alleged sexual assault. The accuser even requested more "rough" sex from Bauer after the first encounter. The Dodgers star also revealed other, general conversation messages that would seem strange given the alleged circumstances.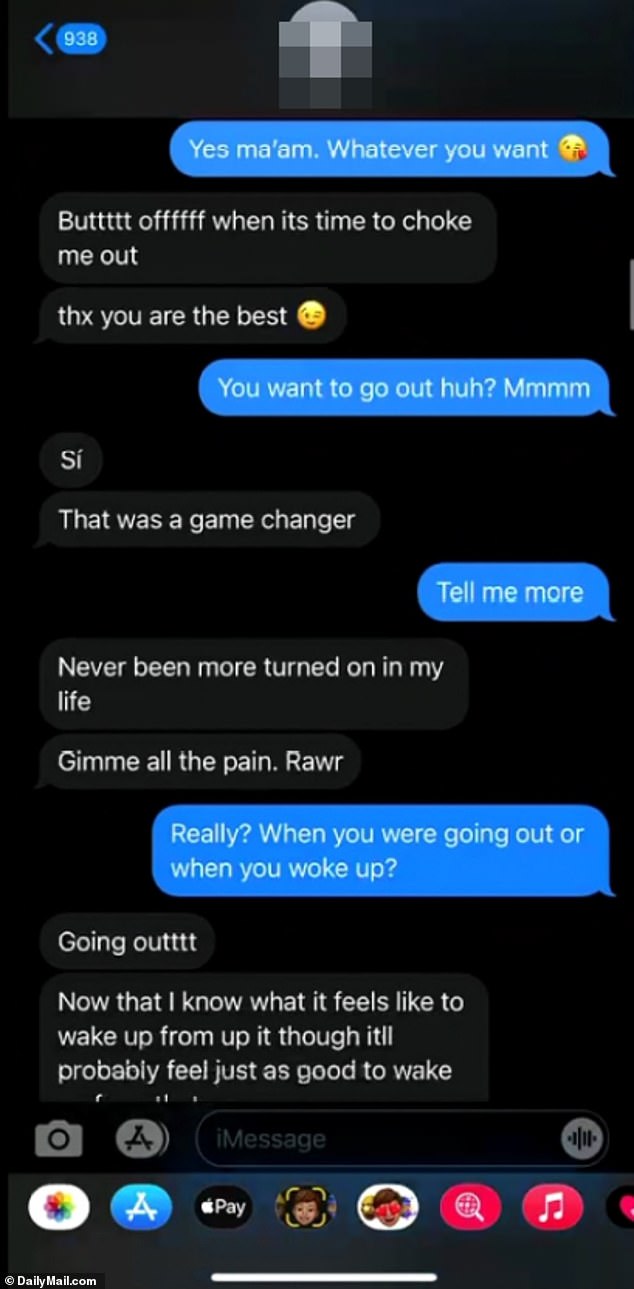 Trevor Bauer ultimately filed a defamation lawsuit against Hill, Molly Knight and The Athletic late last month.
Bauer's attorney Shawn Holley cross-examined Hill, a recovering alcoholic, regarding text messages sent between her and an AA sponsor, Lisa Decker. Hill reportedly told Decker that Bauer was her way to "secure the bag", insinuating that she was after money. "Isn't the general meaning of 'secure the bag' to get the money?" Holley asked. Hill replied that it "could" mean that, but also that she wasn't sure.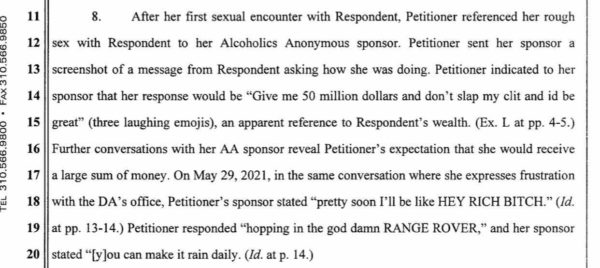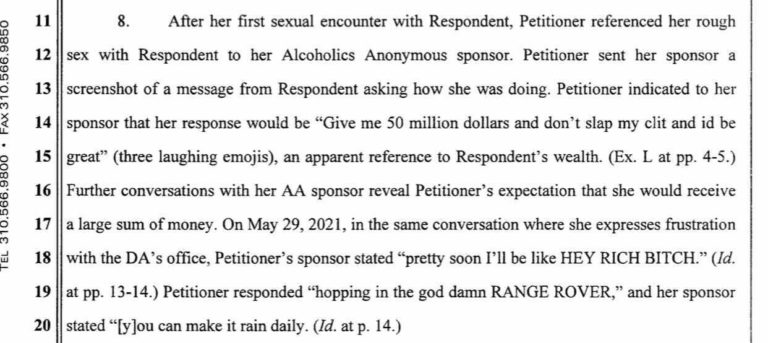 Trevor Bauer had told fans that he was looking forward to playing soon, but he has now been suspended for two full seasons after another woman made similar allegations in a Washington Post article. The suspension is far and away the longest ever handed down under the MLB's domestic abuse policy.
MLB cited an "extensive investigation" but did not disclose its findings because of the policy's terms of confidentiality, and said "it will not issue any further statements."
The suspension came after Bauer was accused of choking another woman unconscious during sex in 2013. The encounter in question, which allegedly took place in Columbus, Ohio, also appears to have been consensual.
The new accuser claims Bauer choked her unconscious on numerous occasions, though the encounters were consensual. The two reportedly had a running fling for multiple years, but were never "like, officially together", according to the accuser.
"As their years-long sexual relationship continued, the woman said, they agreed he would stop choking her before she passed out," reported Gus Garcia-Roberts of The Washington Post. "But he frequently ignored her warnings, she said. He also slapped her without her consent and anally penetrated her while she was unconscious, she said."
The Columbus woman, who has not been named, said she was compelled to come forward after Trevor Bauer denied the other allegations against him.
Trevor Bauer has denied the allegations and has said he will be appealing the suspension.
Bauer confirmed that the two had an informal relationship from 2013-18 that began during his time with the AAA Columbus Clippers. He said the two would meet for sex once or twice a year, with the last time being in 2018. "None of our meetings ever involved a single non-consensual, let alone illegal act," Bauer said.
He went on to claim that she is the one who introduced him to choking her during sex and encouraged him to do it. Bauer also vehemently denied the allegations of choking her unconscious, saying they never happened.
Since 2019, Bauer, claims, the Columbus woman allegedly sent him "139 sexually explicit photos and videos."
Reposting these in order. Here are messages from the nonexistent "fight" and thereafter, which have been redacted to hide sexually explicit content and identifying information. (1/2) pic.twitter.com/g5fwn6e1QV

— Trevor Bauer (トレバー・バウアー) (@BauerOutage) April 30, 2022
Critics have pointed out that Trevor Bauer's two-year ban over far from proven allegations was far more than what outfielder Marcell Ozuna received for a high-profile domestic violence incident last year.
On May 29, 2021, Ozuna was arrested and charged with aggravated assault by strangulation and battery after police witnessed him grabbing his wife by the neck and throwing her against a wall. This resulted in Ozuna receiving a 20-game suspension which he served retroactively during the 2021 season.
Trevor Bauer has repeatedly criticized league officials throughout his career.