Last Updated on February 17, 2022
A Black Lives Matter activist in Ohio was arrested and is now faces charges after police say he posted a photo to Facebook were he knelt on a two-year-old's neck in an imitation of the arrest that led to the death of George Floyd in Minneapolis police custody.
WHIO reported that 21-year-old Isaiah Jackson was arrested by police who suspect he committed the crime depicted in the photo . Jackson was arrested in in Clark County, which encompasses much of Springfield and the surrounding area.
Jackson was processed into the Clark County Jail for a probation violation after the image was posted to Facebook and began to go viral. An investigation into Jackson was reportedly launched by police after the sheriff's office was alerted that the image was being shared on social media.
The photo appears to show Jackson kneeling on a crying toddler as another person holds the child's arms behind their back, in a scene apparently mimicking Floyd's death in May.
The photo, originally posted to a Facebook account that seems to be owned by Jackson, was captioned "blm now mf."
Life in prison would be far too lenient here pic.twitter.com/wRz0eAhChC

— Matt Walsh (@MattWalshBlog) July 22, 2020
Following the incident, the child was inspected by medical professionals, but was found to be unharmed during the stunt.
Although authorities spoke to the child's mother, she claimed she had no knowledge about the photo being taken or being posted to social media.
Authorities said that a "Subsequent interview with the mother revealed that she was unaware of the photo having been taken, or its contents, until she had been informed by other parties."
Clark County Sheriff's Office Maj. Christopher Clark reportedly told The Gateway Pundit that Jackson was their suspect and would be arrested.
He said that he is "Confident, 100 percent confident, that there will be charges brought against these individuals."
"It's just a matter of making sure that our investigation is thorough and complete so that we file a charge that will stick and be convictable in court."
A woman claiming to be the toddler's grandmother wrote on Facebook that she is "The grandmother of the little boy and my son has him now and he's in good hands."
She added, "My son didn't know it happened till this morning. It was the mother of the child that let it happen her and her boyfriend and those friends. Shame on them for letting the mother let this happen to my grandchild."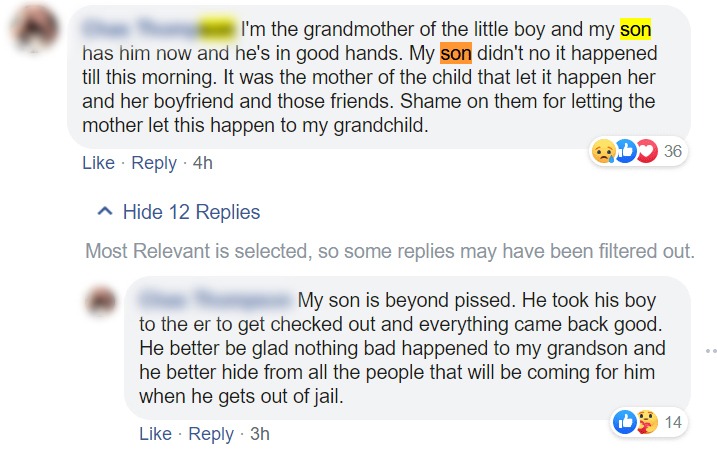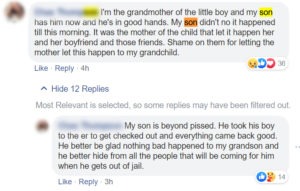 Police are continuing to investigate the crime depicted in the viral photo.