Last Updated on September 9, 2021
Today President Donald Trump endorsed Harriet Hageman's bid to replace Rep. Liz Cheney, the anti-Trump representative from Wyoming who voted to impeach him. Hageman, however, was described to National File as Cheney's "BFF," or "best friend forever," has had family connections to the Cheney family that go back decades, and worked on Cheney's failed 2013 Senate campaign as a political advisor.
Despite running against Cheney, when Hageman launched her campaign yesterday, her own website had photographs of her posing with the anti-Trump Republican and Cheney's father, former vice president Dick Cheney. Additionally, until yesterday, Hageman's Facebook revealed that she was spending time with Cheney on election day in 2018, despite having her own race for governor that she lost.
"I was fortunate to be able to spend some time with Congresswoman Liz Cheney this morning, learning more about the challenges that we face," wrote Hageman, as National File reported yesterday. "We have friends and supporters throughout the state who are on the ballot today," she added, seeming to refer to her and Cheney as a plural entity.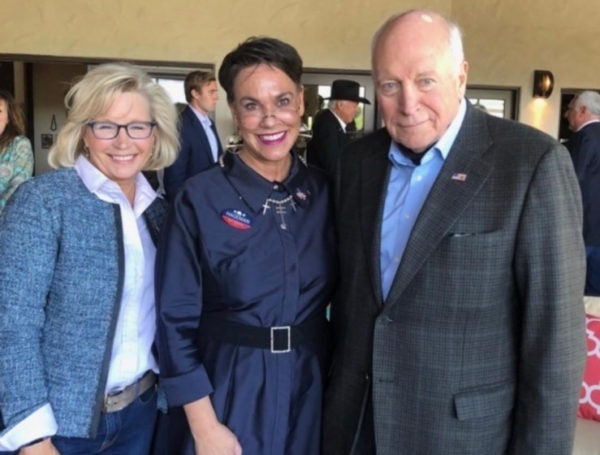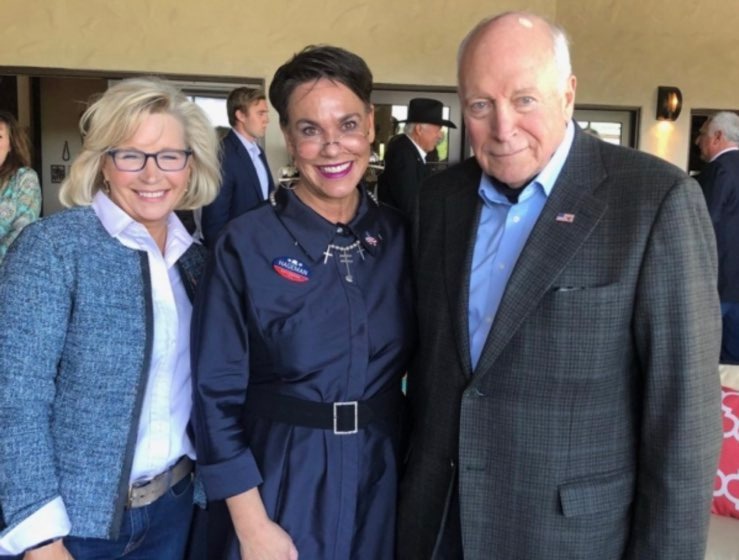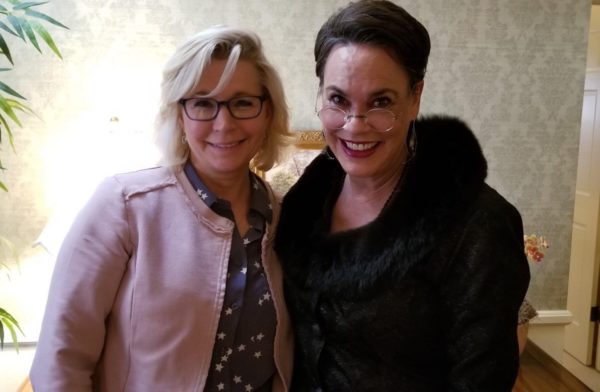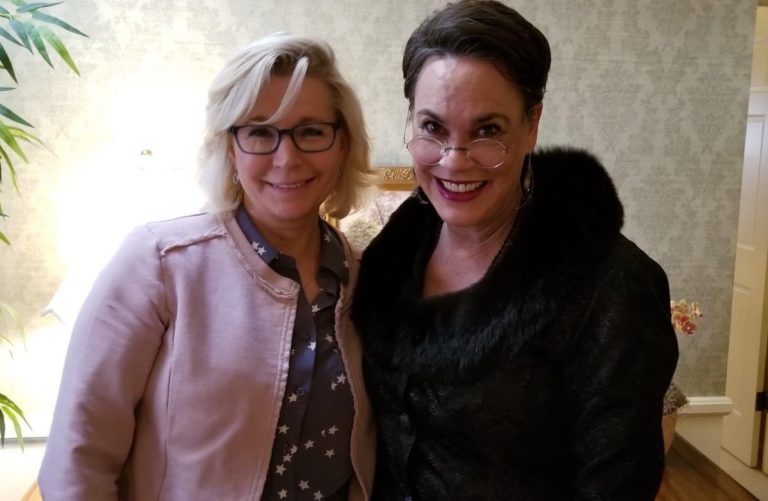 Hageman was also tied to the "free the delegates" movement in 2016, which intended to force a last minute rule change at the 2016 Republican National Convention in Cleveland, Ohio that would have allowed delegates to vote for a candidate they were not bound to, and thus strip President Trump of the Republican nomination.
Politico reported at the time that those behind the effort met "with a cadre of delegates who intend to back his effort to force rule changes. They included Virginia's Morton Blackwell and Anne Gentry, Louisiana's Gwen Bowen, Wyoming's Harriet Hageman, Minnesota's Cindy Pugh, Oklahoma's Megan Winburn and Oregon's Solomon Yue, according to two sources familiar with the meeting," emphasis added by National File. Hageman was a delegate for Cruz, and almost certainly voted for him at the convention.
A former senior Wyoming Republican Party insider told National File that President Trump was being tricked or coerced into making this decision. "Liz Cheney wins again. Liz Cheney has somehow gotten into the Trump circle with the suggestion that Liz Hageman should replace her, wink wink, then he endorses Harriet Hageman," the former official explained.
This source also explained that Hageman managed to be absent during the Wyoming GOP meeting to censure Liz Cheney for her anti-Trump impeachment vote. "In the meeting to censure Cheney, at that Central Committee Meeting, she happened to be absent. Everybody knew that was going to be a big topic at that meeting. Whether it was convenient or on purpose, I don't know, but she happened to not get put on record for that."
Regardless of Hageman's status as an ally to the most anti-Trump Republican representative in the U.S. Congress, the 45th President endorsed her this morning.
"I strongly endorse Republican House of Representatives Candidate Harriet Hageman from Wyoming who is running against warmonger and disloyal Republican, Liz Cheney," wrote President Trump, while failing to note Hageman's close ties to the "disloyal" Cheney. "Unlike RINO Liz Cheney, Harriet is all in for America First. Harriet has my Complete and Total Endorsement in replacing the Democrats number one provider of sound bites, Liz Cheney."