Last Updated on September 8, 2021
Harriet Hageman, who today announced her campaign to replace anti-Trump U.S. House Rep. Liz Cheney, has been "best friends" with Cheney for years, served on Cheney's leadership team, has ties to the Cheney family – including former vice president Dick Cheney – and supported Ted Cruz's failed 2016 presidential campaign, even casting a vote for him during the contentious 2016 Republican National Convention.
Today Hageman, a longtime Republican insider who has served on Liz Cheney's leadership team since at least 2013, announced her bid to replace Cheney in the U.S. House. National File spoke to a former senior Wyoming GOP official, who suggested that Cheney is hand picking her likely successor with this move, as Hageman has been "best friends" with Cheney for nearly a decade.
This seems to be an open secret among Wyoming Republican insiders, and until recently, Hageman bragged about her close relationship with Cheney on social media and on her website, including photos of her with Liz Cheney and her father, former vice president Dick Cheney.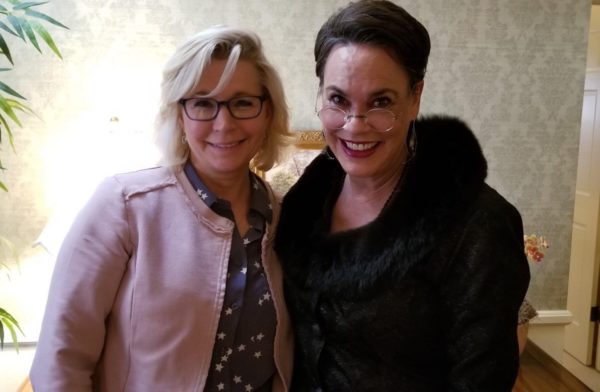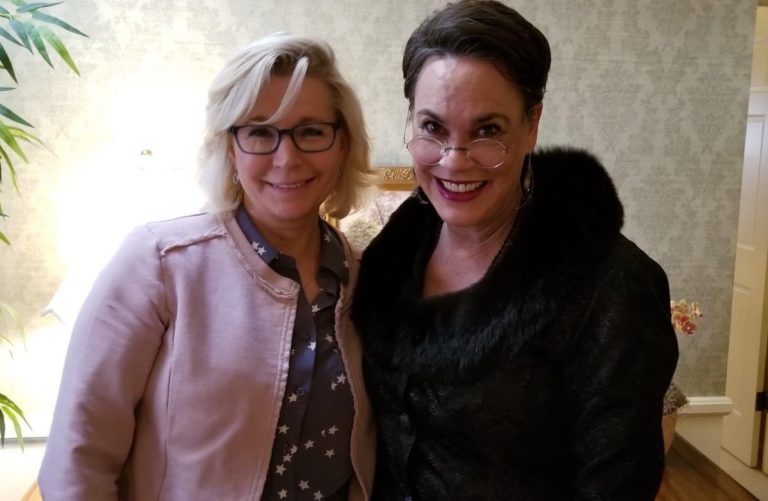 Hageman was hired by Liz Cheney as a senior advisor in 2013, when Cheney tried and failed to run for U.S. Senate. In an article from 2013, it was noted that Hageman's father, a state legislator who "paid his dues" to the establishment during his time, was close personal friends with Dick Cheney, suggesting a longtime relationship between the families.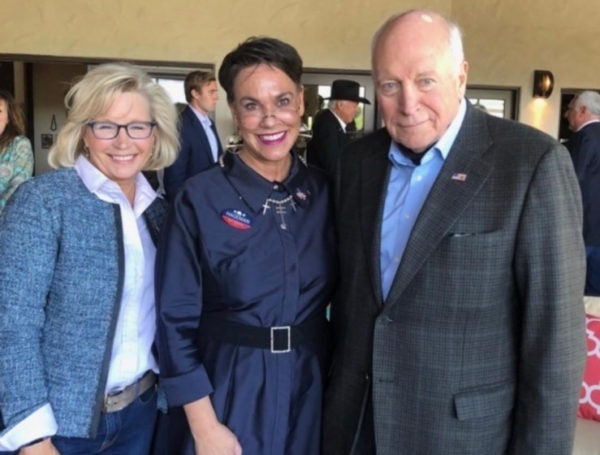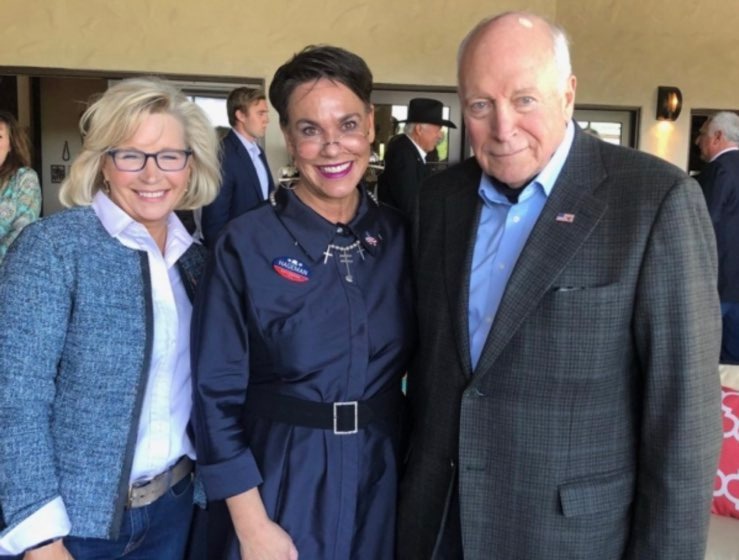 On November 6, 2018, the election day for the 2018 midterm elections, Hageman wrote a Facebook post revealing that she spent the day with Cheney. "I was fortunate to be able to spend some time with Congresswoman Liz Cheney this morning, learning more about the challenges that we face," wrote Hageman. "We have friends and supporters throughout the state who are on the ballot today," she added, seeming to refer to her and Cheney as a plural entity.
"Your hard work, ideals and conservative values are exactly what we need. Please vote for our fellow Republicans!" She went on to lose her bid to become governor of Wyoming that day.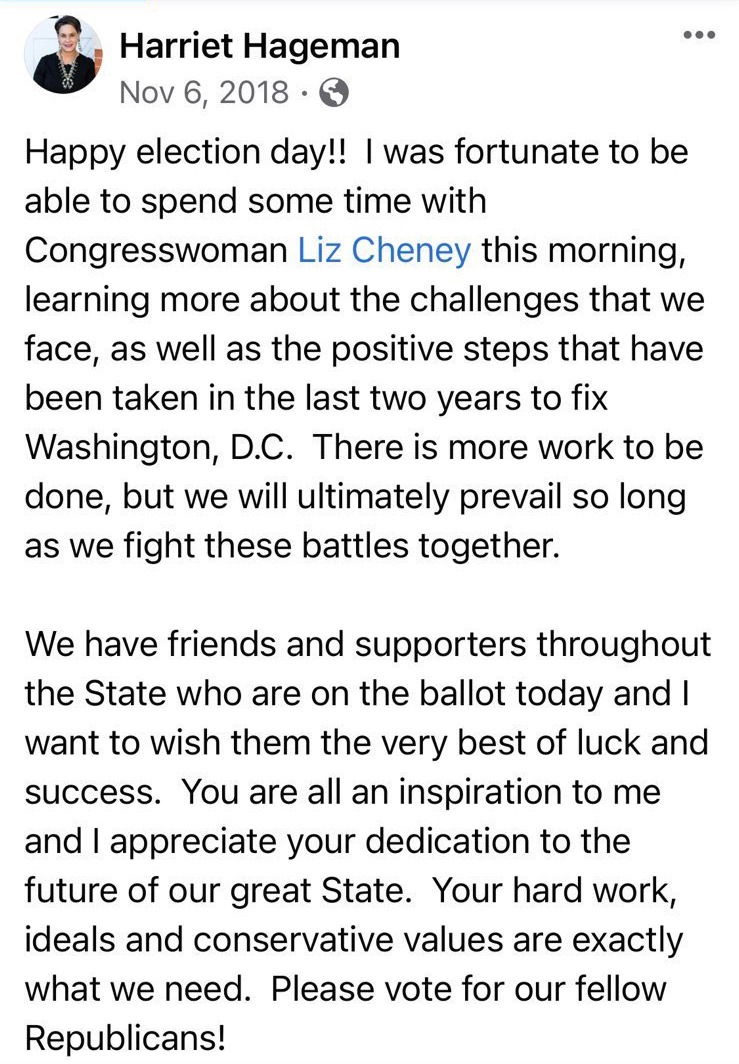 Cementing what insiders view as Hageman's anti-Trump bona fides, she was an elector for Sen. Ted Cruz's failed presidential run at the RNC in 2016. According to a Wyoming Republican Party insider, "There were 3 votes for Trump on the RNC convention floor in 2016. Ogden Driskill was uncommitted at the convention and voted for Trump. 23 votes went to Cruz," the source explained, "I think it is safe to sage that Hageman stuck with Cruz, especially since she was on that Cruz campaign slate."
"I was looking for any time she's gone on the record saying something negative against Liz Cheney, and I couldn't find anything." The source added, "She's never said anything negative about Liz Cheney."
This source also explained that Hageman managed to be absent during the Wyoming GOP meeting to censure Liz Cheney for her anti-Trump impeachment vote. "In the meeting to censure Cheney, at that Central Committee Meeting, she happened to be absent. Everybody knew that was going to be a big topic at that meeting. Whether it was convenient or on purpose, I don't know, but she happened to not get put on record for that."
Despite her close friendship with Cheney, ties to the Cheney family, and anti-Trump stance in 2016, Hageman is attempting to position herself as an ally of President Donald Trump as she prepares to run against her longtime friend and employer in 2022. She is reportedly receiving support from individuals close to President Trump, who are urging him to endorse her and convince other Wyomingites running in the crowded field to call off their campaigns.
"Liz Cheney wins again. Liz Cheney has somehow gotten into the Trump circle with the suggestion that Liz Hageman should replace her, wink wink, then he endorses Harriet Hageman," the former senior official told National File.