Last Updated on September 6, 2019
Mayra Gutierrez, a director at Latinos for Trump, was banned by Facebook shortly after she denounced the decision of San Francisco city council that labelled the NRA as a terrorist group.
Gutierrez, the South Texas Regional Director for Latinos for Trump, told the National File:
I was at lunch and when I came back, I logged onto Facebook… It took me to that screen where it said my account has been disabled… The last thing I posted was something from Telegram… about the NRA not being a terrorist organization.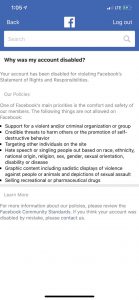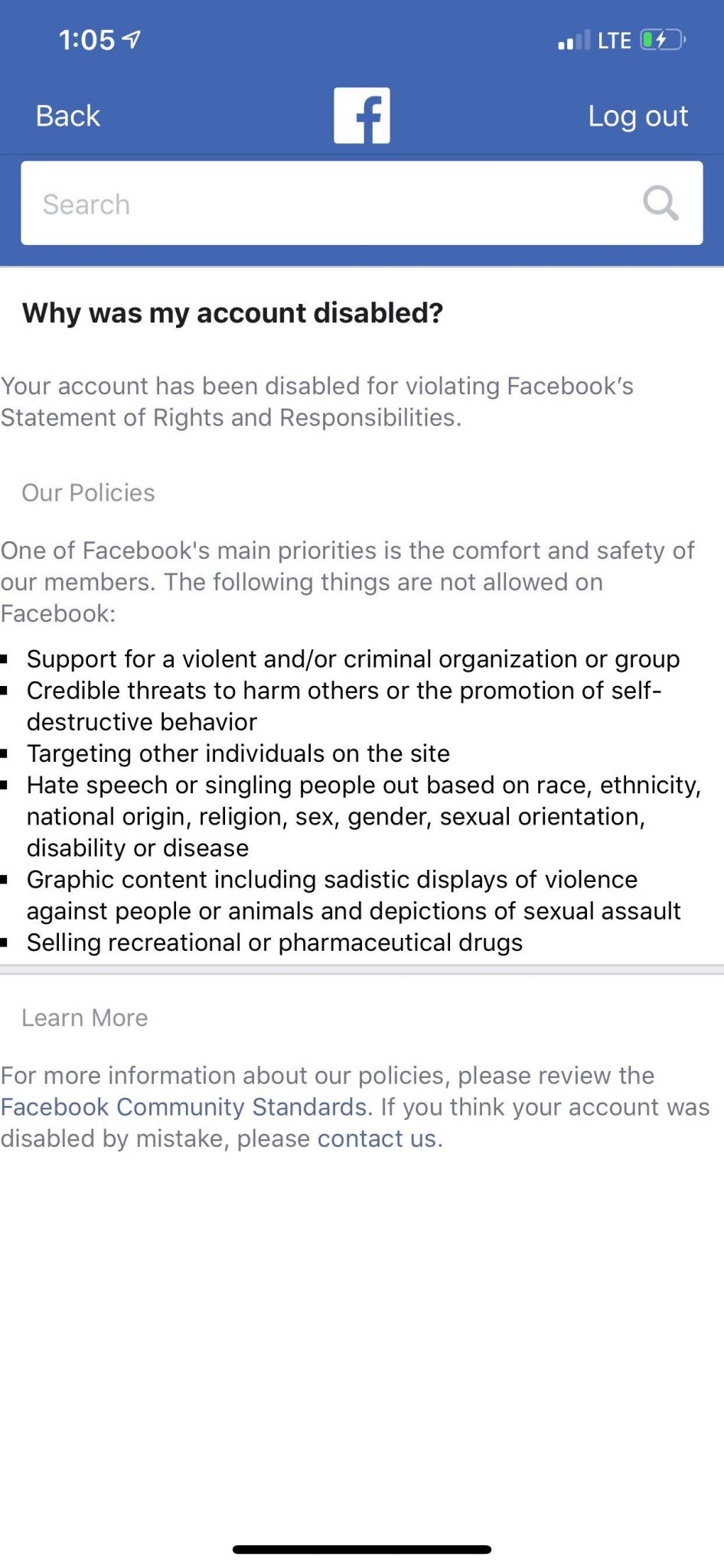 Her post was referring to a recent decision by the San Francisco city council to label the NRA a "domestic terrorist organization." The decision reads, in part:
WHEREAS, The National Rifle Association musters its considerable wealth and organizational strength to promote gun ownership and incite gun owners to acts of violence, and …

WHEREAS, The National Rifle Association through its advocacy has armed those individuals who would and have committed acts of terrorism; and

WHEREAS, All countries have violent and hateful people, but only in America do we give them ready access to assault weapons and large-capacity magazines thanks, in large part, to the National Rifle Association's influence; now, therefore, be it

RESOLVED, That the City and County of San Francisco intends to declare the National Rifle Association a domestic terrorist organization; and, be it

FURTHER RESOLVED, That the City and County of San Francisco should take every reasonable step to assess the financial and contractual relationships our vendors and contractors have with this domestic terrorist organization; and, be it

FURTHER RESOLVED, That the City and County of San Francisco should take every reasonable step to limit those entities who do business with the City and County of San Francisco from doing business with this domestic terrorist organization; and be it

FURTHER RESOLVED, That the City and County of San Francisco should encourage all other jurisdictions, including other cities, states, and the federal government, to adopt similar positions.
The NRA described the decision as a "reckless assault on a law-abiding organization":
This ludicrous stunt by the Board of Supervisors is an effort to distract from the real problems facing San Francisco, such as rampant homelessness, drug abuse and skyrocketing petty crime, to name a few. The NRA will continue working to protect the constitutional rights of all freedom-loving Americans.
Facebook famously labelled Alex Jones, Paul Joseph Watson, Laura Loomer, and several others as "hate figures" that are not allowed access to Facebook earlier this year, and explained that it will ban some users who support the Proud Boys, who it considers a hate group.
National File asked Facebook if it considers the NRA to be a hate group and did not receive an immediate response.
Gutierrez had a few ideas as to why the social media giant wanted to target her and others in Latinos for Trump:
They're trying to remove us because we're activists who have thousands of followers… There are hundreds and hundreds of direct supporters. When they went after Jen, I was posting about [it] and bringing attention as to what they did to Jen…. I'm an administrator for several pages, I'm a patriotic American, I'm a free mind.
"Jen" is Jen Loh, the Texas State Director of Latinos for Trump and the President of Texans United for America, who was recently banned and then reinstated by Facebook. After her reinstatement, Loh posted on Facebook as to why she thought she was banned:
As soon as I returned from Boston I posted about AOC and her irresponsible tweet she shared to help raise bail money for Antifa. I was banned and more than likely it was because I called her out and for attending straight pride parade.
Loh is still currently unable to livestream from her account. This is not the first time that Facebook has targeted conservatives. Recently, they removed a comment for expressing support of President Trump in his trade war against China, and took down ads by the "Women for Trump" campaign for the crime of targeting women.
The latter is just the start of political ad censorship, as they have begun clamping down on even more before the 2020 election. The social media giant has even admitted that they censor conservatives, and have no plan to stop doing so, making it likely that these unjustified bannings and restrictions will continue in the future.
National File has reached out to Facebook for comment on this issue, but has not heard back from them at the time of writing. This article will be updated if there is any response.