Last Updated on August 22, 2019
Philadelphia activist Gwen Snyder, who previously claimed she was threatened by members of the Proud Boys, allegedly posted anti-Semitic cartoons and stickers in a Proud Boys chat room at the same time she posted screen shots of other Proud Boys chat rooms on Twitter.
Snyder made national headlines in July when she claimed – without providing evidence – that Proud Boys went to her home in the middle of the night to threaten her.
Now, Proud Boys Chairman Enrique Tarrio believes she might have posted anti-Semitic content in a Proud Boys chat in hopes of framing the men's organization as racist and anti-Semitic on Twitter.
A Telegram user entered Tarrio's public chat room and posted a series of anti-Semitic and anti-Trump content on Wednesday night.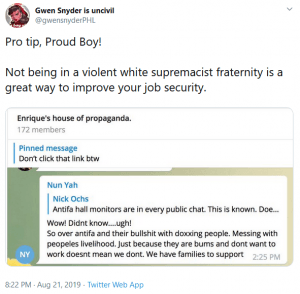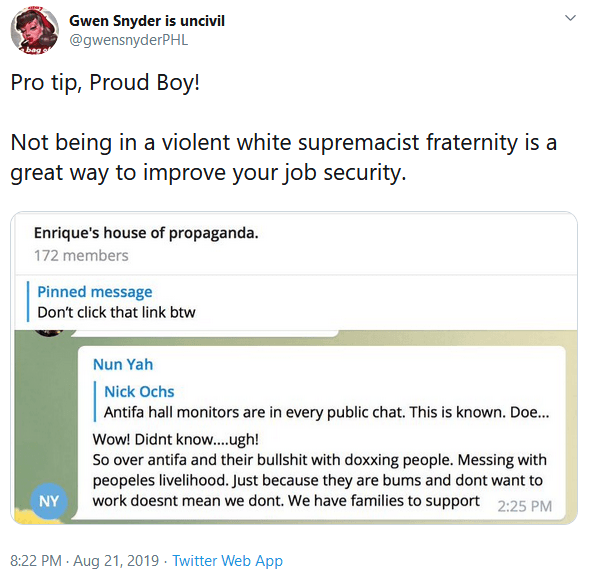 The images included a photo of Nazi dictator Adolph Hitler, a swastika, the words "Heil Hitler", and a cartoon of President Donald Trump depicted as an anti-Semitic "Le Happy Merchant" meme, a name coined by the Southern Poverty Law Center.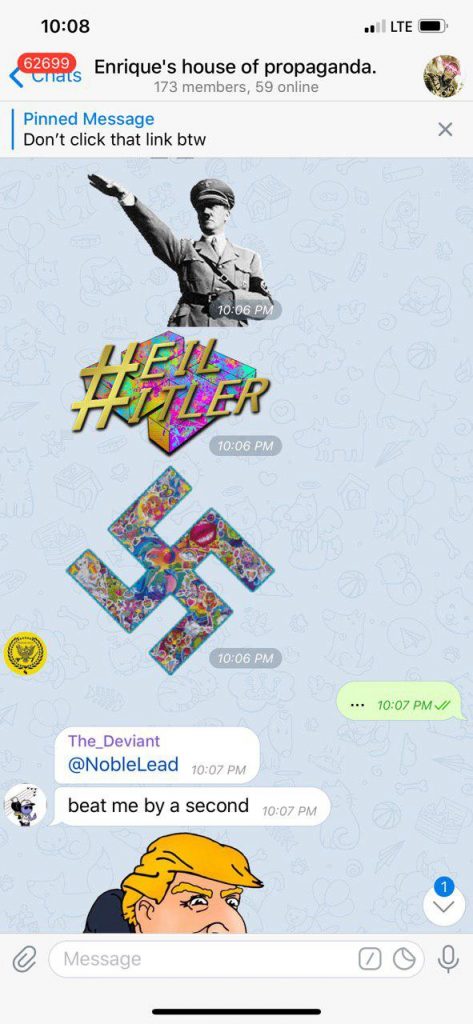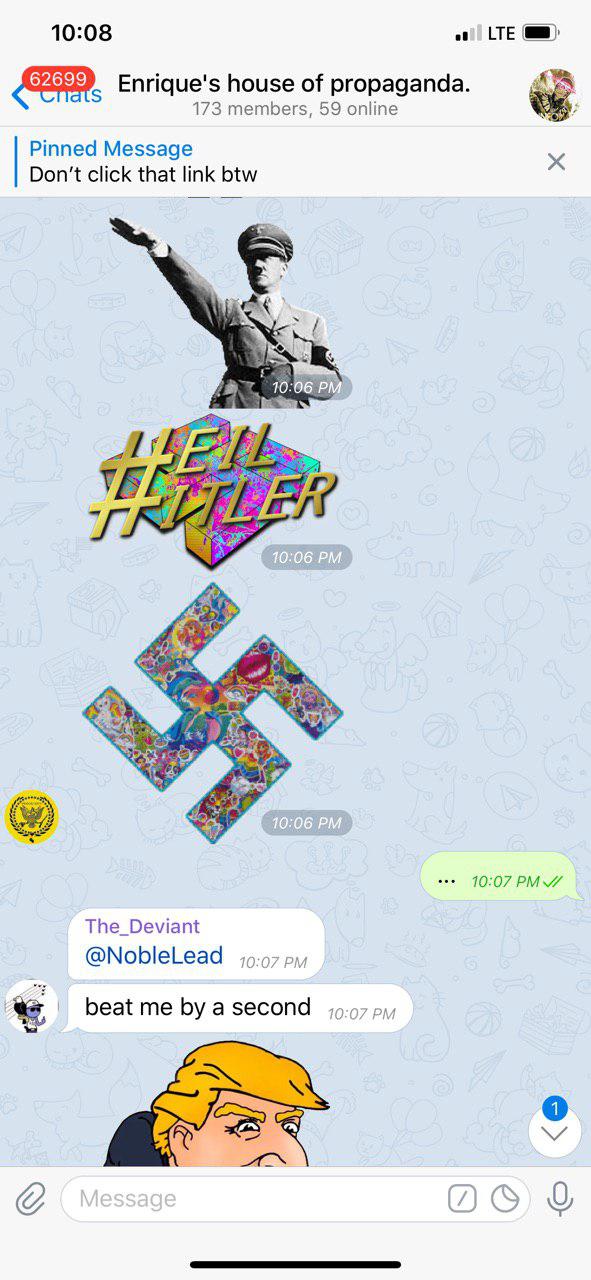 While the Telegram user had a generic pro-Proud Boys profile photo, a quick examination of the user's other profile photos shows the user utilized the same profile photo as Snyder uses on all of her online profiles, including Twitter, Patreon, and Medium.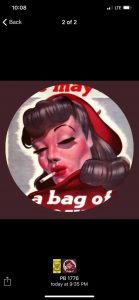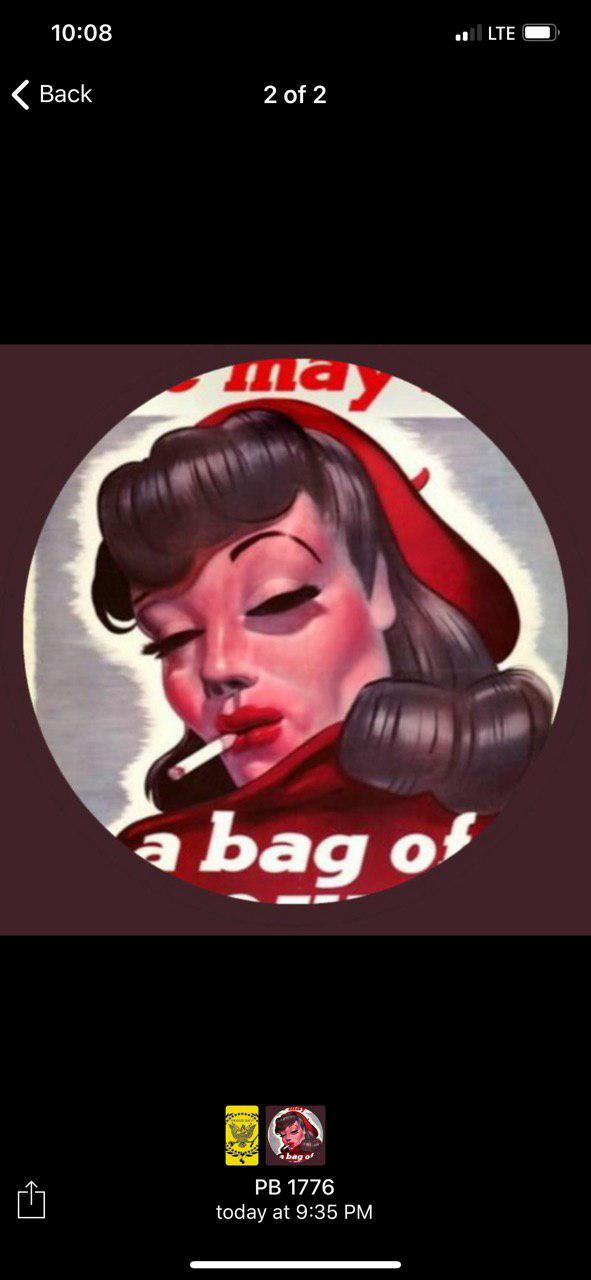 National File asked Snyder on Twitter if she posted the anti-Semitic content, if her Telegram might have been hacked by a bad actor, or if she had a comment on her profile photo being used to post anti-Semitic and racist content.
National File also asked Snyder for a comment about where she found her profile photo.
Snyder did not reply to National File, and the Telegram account was deleted shortly after National File requested a comment from the self professed social justice warrior.
Speaking to National File, Tarrio, who identifies as Afro-Cuban, said that "If Sndyer posted this in a Proud Boys Telegram then it shows exactly how desperate these people are to claim the Proud Boys are something we're not."
He went on, "We are a group of Western Chauvinists, not racists or anti-Semites. If this user had not deleted their profile, they would have been banned from our Telegram, and from the Proud Boys."
National File will update this story if we receive a comment from Snyder.