Last Updated on April 4, 2020
Dr. Deborah Birx, a member of the White House Coronavirus Task Force, has an expired medical license.
Birx, who was appointed by former President Barack Obama to serve as United States Global AIDS Coordinator in 2014, graduated from the Pennsylvania State University medical school in 1980. She was issued a medical license in Pennsylvania in 1987.
READ MORE: Former Congressman Says Gretchen Whitmer Rejected His Offer of Facemasks [EXCLUSIVE]
That license expired on December 31, 2014, and it has not been renewed since then, according to the Pennsylvania Licensing System Verification Service, courtesy of the Pennsylvania Department of State.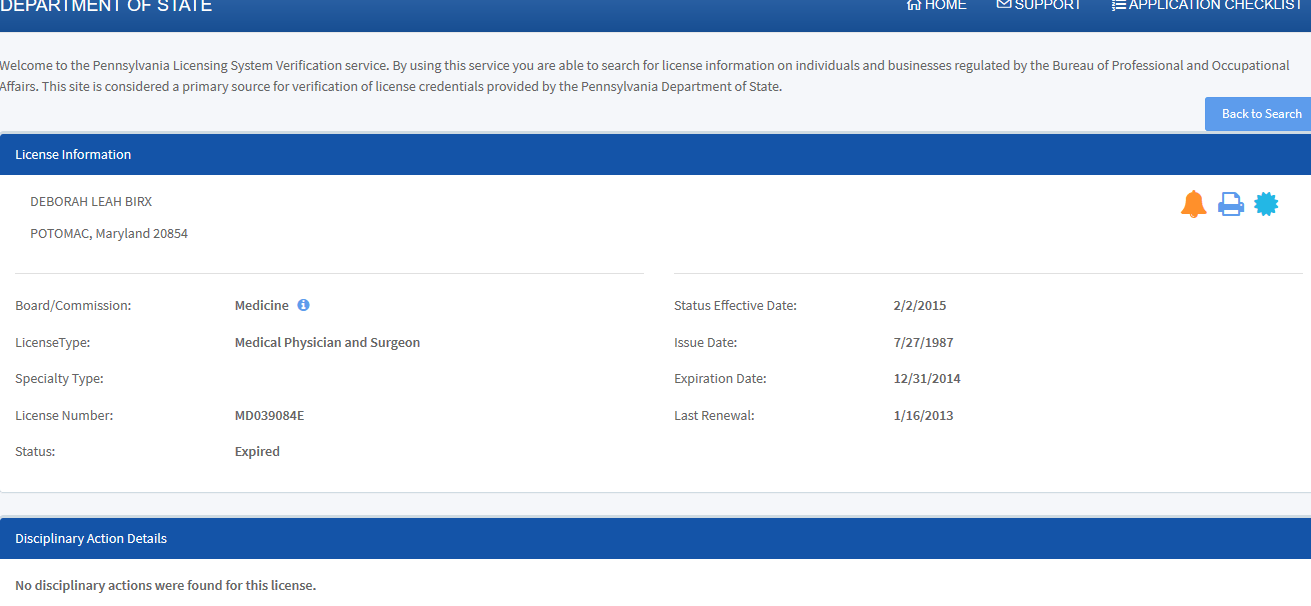 Docinfo.org shows that Birx has "No Active Licenses." (h/t @sharonlellis)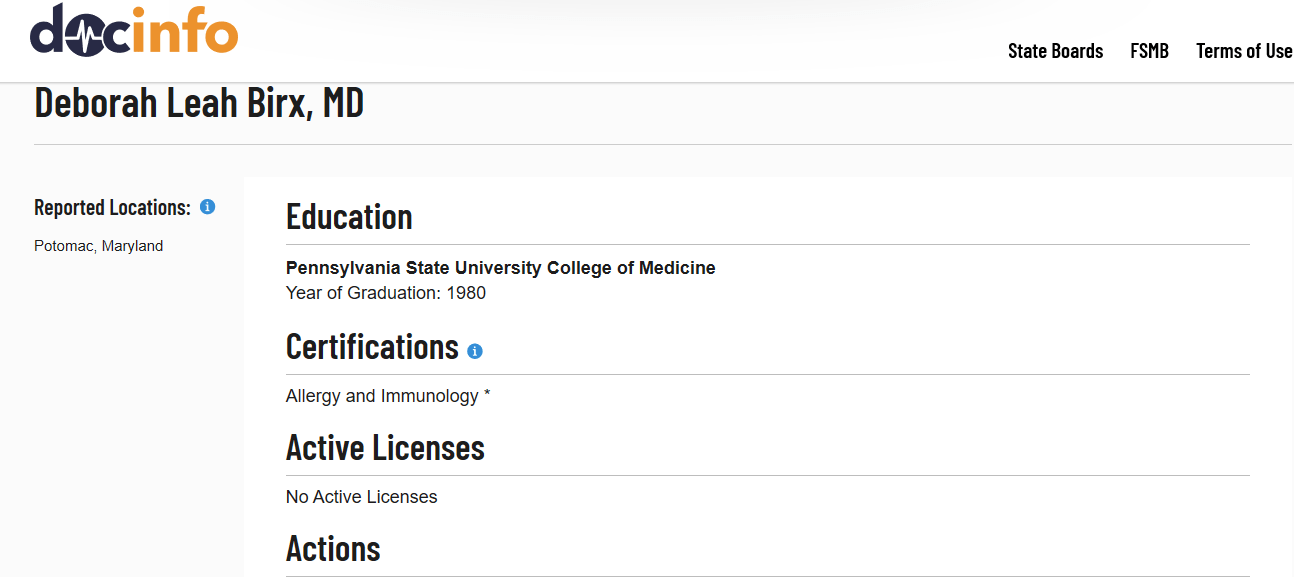 Birx, who is listed as residing in Potomac, Maryland, does not appear in Maryland practitioner records.
Birx is garnering criticism for touting a disputed model for the Coronavirus outbreak prepared by the University of Washington's IHME, a project of the Bill and Melinda Gates Foundation.
READ MORE: Facui and Birx BOTH Have Big-Money Bill Gates Conflicts of Interest
Birx serves on the board of the Global Fund, which has received more than $2 billion in funding from the Bill and Melinda Gates Foundation.