Last Updated on October 17, 2020
Democrat North Carolina Senate candidate Cal Cunningham's alleged second mistress has been identified as Anne Gregory Teicher, according to a senior Republican in the state of North Carolina and other sources including a man whose family employed Teicher.
Multiple sources have told National File Anne Gregory Teicher is the second mistress of Democrat candidate for U.S. Senate Cal Cunningham.
The multiple sources, who confirmed that Anne Teicher personally confirmed to them that she had had an affair with Cal Cunningham, are well placed within North Carolina political circles in Raleigh, but do not work in partisan politics.
National File has also uncovered a substantial cache of social media posts and activity that seem to confirm the multiple claims that Anne Gregory Teicher is indeed Cal Cunningham's second mistress.
The alleged second mistress, Anne Gregory Teicher, worked for John Edwards for President and she worked for Barack Obama's presidential campaign, Obama for America, in 2008.
Teicher, who has locked her LinkedIn account in an apparent bid to avoid public scrutiny, is a vegan who works as a makeup artist and has a non-profit animal rescue operation.
Social media records confirm that Cunningham and Teicher evidently know one another.
Democrat Cunningham "likes" the animal rescue center that Teicher founded and runs. It doesn't appear that other members of his family likes the animal rescue page.
Teicher, who was once arrested for second-degree trespassing and violating legislative building rules at the North Carolina State Capitol, is co-founder and president of Neshama Animal Rescue, which she co-founded with her husband Zach.
In a 2017 article, Teicher once discussed the "anti-snitch" mentality in Democrat politics when it comes to sexual harassment, stating, "There's an anti-snitch sorta thing — you don't air your dirty laundry. It gives the other side power."
In addition to having worked for Democrat candidates for high office previously, Teicher is also apparently well-connected in Democrat political circles in North Carolina, where it appears she met her friend Erin Brinkman.
In 2017, North Carolina Democrat governor Roy Cooper's wife Kristin Cooper shared a write-up on Facebook about Teicher and her husband's lives as foster parents.
The daughter of a Baptist minister, Teicher's wedding to Zach was profiled in a 2012 "On Love" piece in the Washington Post.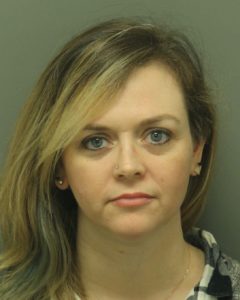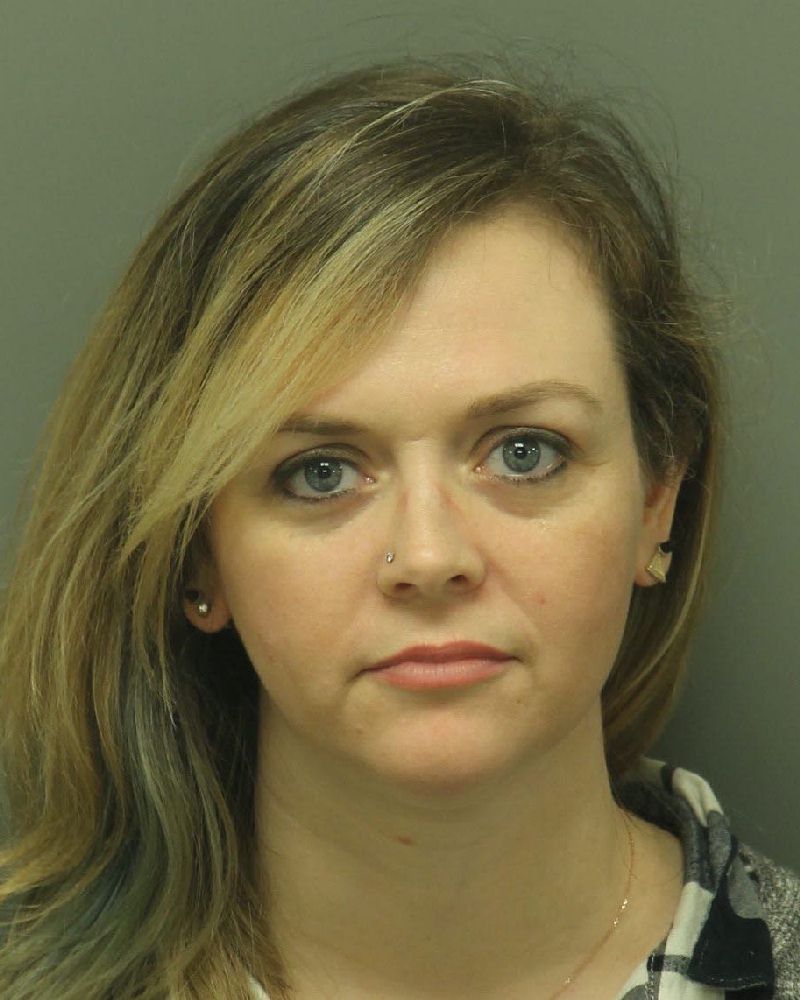 Anne Gregory Teicher expressed interest in Cal Cunningham's future plans back in June 2010 in a social media conversation with Erin Brinkman, who worked for Cunningham's defeated U.S. Senate campaign.
Erin Brinkman is the California-based attorney whose social posts first indicated that Cunningham had a second mistress.
Brinkman appears to have had an active role in Cunningham's 2010 campaign and appears to have been personal friends with Cunningham's sister.
Brinkman is also still friends with Cunningham's sister and father on FB (photo wit Cal on left, Brinkman on right), even posting about Cal last year.
Evidently Brinkman and Teicher have been spending time together since National File exclusively broke news of Cunningham's affair with Arlene Guzman Todd, the wife of active duty serviceman Jeremy Todd.
It appears that Teicher & Brinkman having been spending time together in Wilmington since the Cunningham scandal broke, posting pictures together on Facebook, and frequently commenting to each other.
On October 12, Teicher made an ominous post on Brinkman's Facebook page -"Us against the world! For 22 days, anyway!"
While that was a clear reference to the election, Teicher and Brinkman's political views are the polar opposite. Teicher's post was subsequently deleted on October 13.
When the National File broke the original story, and before the mainstream media picked up on it, Teicher liked a Dallas Woodhouse tweet comparing Cunningham to John Edwards.
Teicher also liked other tweets that were critical of Cunningham's misconduct – several hours before the Raleigh News and Observer confirmed Cunningham's and Arlene Guzman Todd's texts were authentic – seemingly indicating she had some sort of prior knowledge about Cal's proclivity for extramarital affairs.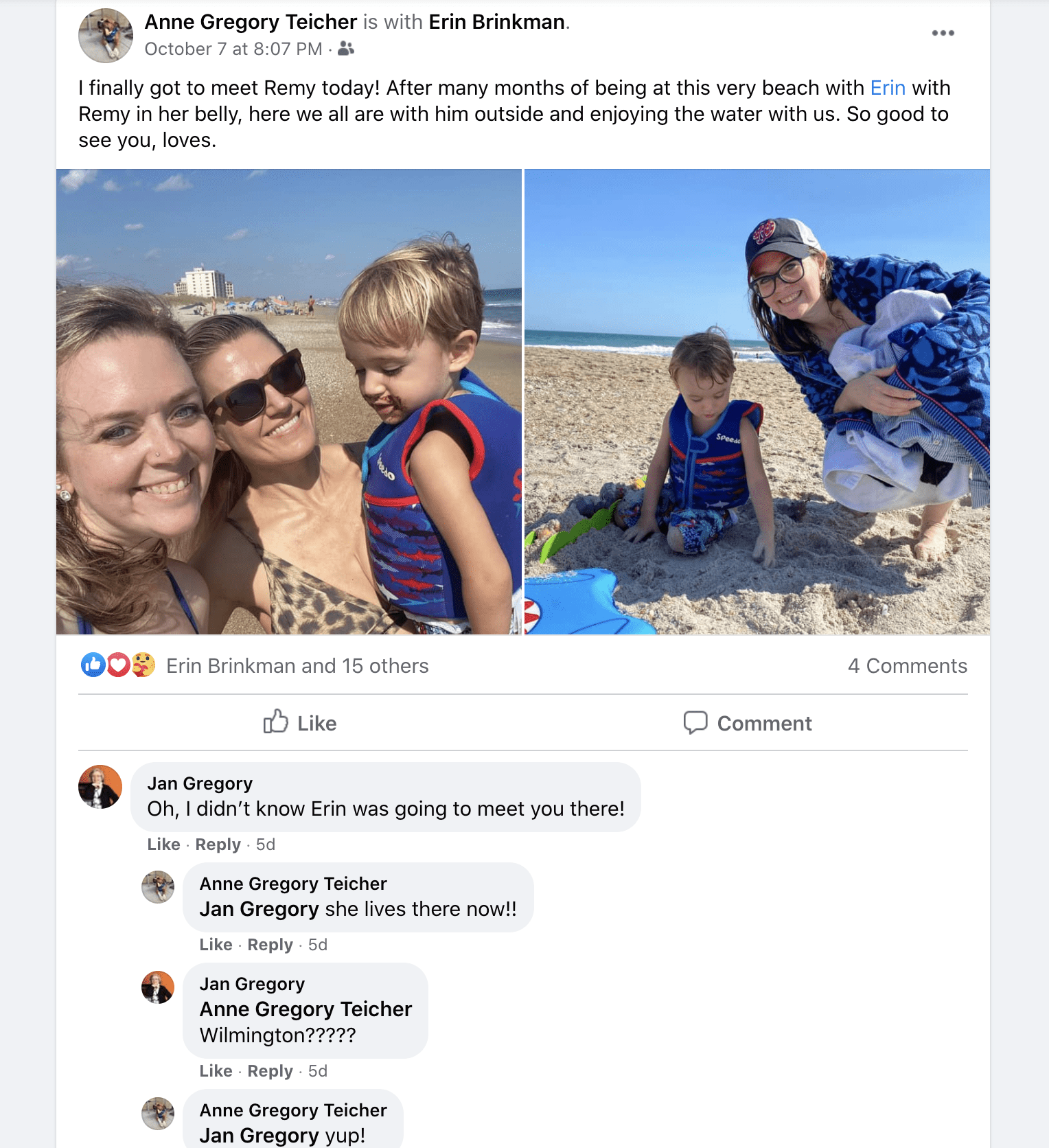 Teicher and Brinkman have known each other going back as far as 2010, according to their social media interactions.
Teicher and Brinkman tagged one another in as many as fifty photos on Facebook as recently as October 12.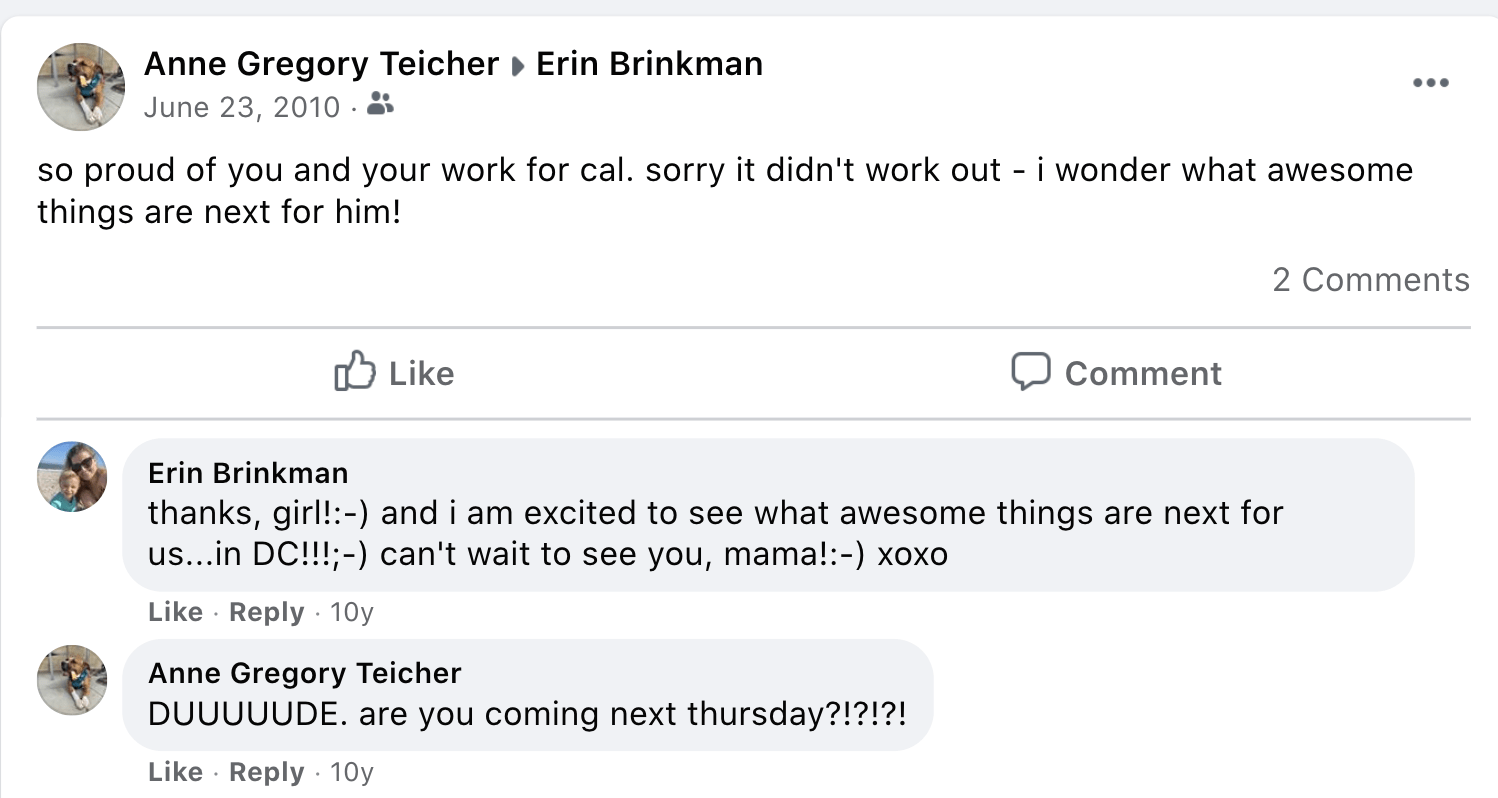 Now, after Cunningham's admitted affair with Arlene Guzman Todd, Anne Gregory Teicher is clearly angry at Cal Cunningham, saying, "I'm disgusted and revolted. We deserve better" after NATIONAL FILE broke the original Cal Cunningham sex scandal.