Last Updated on October 9, 2019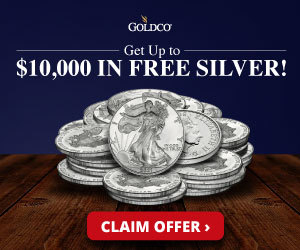 Chick-fil-A is currently soaring above much of the competition, more than doubling their sales revenue since failing to bend to mob pressure over their politically incorrect stances.
In spite of this, some media publications and protesters have vented their frustrations at the chicken sandwich franchise over certain cultural positions.

However, Chick-fil-A staff – who have developed a wholesome reputation – have gone above and beyond yet again.
READ MORE: Dozens Protest Opening of First Chick-fil-A in Toronto
This time, in Stafford, Virginia, a customer dropped her phone which bounced into a storm drain.
Shauna Hall explains what happened in a Facebook post:
This afternoon I park at our local Chick-fil-A and as I go to get my son out of the van, no joke, my phone drops and bounces right into the storm drain I'm parked next too. My iPhone that we just paid off and that I had just put a brand new Otterbox on two days before. After a moment of loosing my freakin mind, I lay on the ground, placing my head best I can between my van and the drain, looking into the dark abyss to see if by any chance it has landed somewhere I can reach. Of course it has not. In disbelief and as I am about to puke and cry, I go in and ask for a manager.
https://www.facebook.com/shauna.hall07/posts/10219623415954385?__tn__=K-R

Seth, a Chick-fil-A digital marketing manager, stepped up to the plate.
READ MORE: ANTIFA Protests Opening of New Chick-fil-A, Threatens to Throw Bricks at Windows
When removing the manhole cover, Seth sliced open a finger.
Undeterred, nevertheless, Seth retrieved Hall's phone from the storm drain.
Hall concluded her Facebook post detailing Seth's heroics:
As he was about to climb out of the hole he asked me to snap a picture so he could show his girlfriend what he did at work today 😂 Service with a smile. Just another day at Chick-fil-A.
Chick-fil-A's service impresses yet again.