Last Updated on March 15, 2022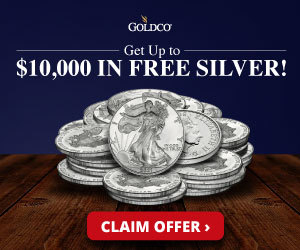 The U.S. consulate in the border city of Nuevo Laredo will be temporarily closed after it was struck by gunfire on Sunday night. The consulate was hit after a massive gun battle between three rival cartels paralyzed the city from Sunday night through Monday morning.
The gunfight set off after an influential cartel leader was arrested on Sunday. The arrest of Juan Gerardo Trevino, or "El Huevo," sparked a turf war between rival gangs who sensed a power vacuum, according to U.S. Rep. Henry Cueller (D-TX). Cueller, whose hometown is Laredo, Texas, across the border from Nuevo Laredo, told Border Report the violence was triggered because "one group is not happy because they got their leader and the other two groups are saying 'Is there a vacuum here because we might need to come in?'"

The U.S. consulate urged its employees to shelter in place and told its citizens in the vicinity to do the same. Shots against the consulate and Mexican military premises were reported amid gunfighting and pursuits in parts of the city, according to the ministry of public security in the Mexican state of Tamaulipas. The consulate will now be temporarily closed to the public, the Mexican government said in a later statement.
Cartel gang members shut down the city and paralyzed traffic as the gunfight raged on. Suspected cartel members set up spike strips and set fire to tractor trailers, ultimately creating scenes that resemble the ongoing conflict in Ukraine.
Mexico is a #Narcostate where cartels can take cities hostage and nothing happens, just like Nuevo Laredo. Never before has the country been under such chaos and violence. @lopezobrador_ setting Ovidio (Chapo's son) free after arresting him set a dangerous precedent. https://t.co/YJHzln5O2F pic.twitter.com/nnjwD9qYzP

— David Wolf (@DavidWolf777) March 14, 2022
Trevino is facing a U.S. extradition order for drug trafficking and money laundering, as well as state-level charges for murder, terrorism, extortion and criminal association, the Mexican government said in a statement. Trevino, who also has U.S. citizenship, has been on the border patrol's list of most wanted individuals for years. The Mexican statement named Trevino as the leader of the Cartel of the Northeast, a branch of the Zetas network.

The two bridges that connect the two countries were also closed temporarily, Rep. Cueller told Border Report. "They did some destruction over there," Cuellar said in reference to Sunday's gun battle. "I can understand why the possibility of some of those bridges being on alert … there's always a danger of one of those stray shots."