Last Updated on August 30, 2021
The Joe Biden regime stood by as 13 members of the United States military and over 160 Afghan people were killed in a suicide bombing attack on the airport in Kabul, Afghanistan on August 26, days after the U.S. Embassy in Kabul issued an alert about "potential security threats outside the gates at the Kabul airport." The Washington Post has reported that the Biden administration allowed the Taliban to assume control of the city of Kabul prior to the terrorist attack.
The U.S. Embassy in Kabul, Afghanistan issued a security alert on August 21, five days before the attack, that stated: "Event:  Because of potential security threats outside the gates at the Kabul airport, we are advising U.S. citizens to avoid traveling to the airport and to avoid airport gates at this time unless you receive individual instructions from a U.S. government representative to do so."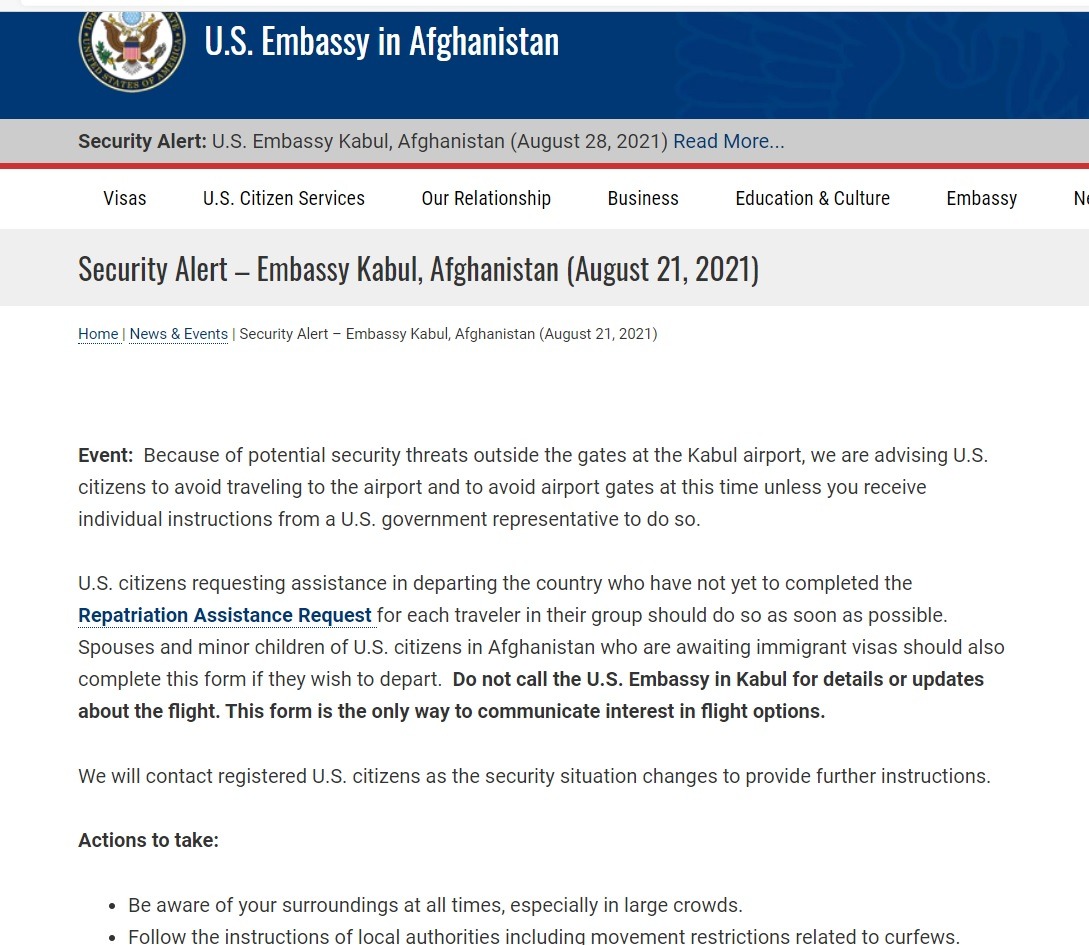 NATIONAL FILE reported: During an event in which Joe Biden presided over the bodies of fallen US Marines during the dignified transfer ceremony at Dover Air Force Base, the President appeared to check his watch, drawing national outrage as many viewed the move as inconsiderate and selfish given the circumstance and setting.
In the middle of a dignified transfer ceremony for the fallen US Marines that were recently killed in Afghanistan, Joe Biden appeared to check the time on his wrist watch, drawing outrage from many who viewed the move as incentive, inconsiderate, and selfish.
Biden is slammed for appearing to check his WATCH during ceremony marking the return of 13 US troops killed in ISIS-K suicide blast in Kabulhttps://t.co/48mfZuRQVA pic.twitter.com/GCdyflGT6t

— Aamir Ghazanfar (@AamirGhazanfarS) August 30, 2021