The Biden regime's Secretary of State Tony Blinken was reportedly summering in the Hamptons the day that the Taliban sacked the city of Kabul, underscoring the apathy that the Biden administration has shown for Americans and Afghans trapped in the fallen desert country. The Biden administration also reportedly handed a list of American citizens and Afghan allies to the Taliban, effectively putting a target on the backs of innocent bystanders during the chaos.
The Daily Mail reported: "Secretary of State Antony Blinken was reportedly vacationing in the Hamptons just hours before Kabul fell to the Taliban, despite warnings that the city was at risk. Blinken was one of several top-level Biden administration officials to have gone on vacation the Friday before the Afghan capitol was taken by the group on August 15.  President Joe Biden himself was also on a trip away, and had arrived at the presidential retreat at Camp David that day. Blinken was already on vacation, according to a timeline of the events leading up to Kabul's capture compiled by the Washington Post…The Blinkens have longtime had a presence in East Hampton, where Blinken's father Donald Blinken, a former US ambassador to Hungary under President Bill Clinton, has lived seasonally for more than 50 years, the East Hampton Star reported.  The elder Blinken had designed the stucco home on Lily Pond Lane himself, and it sits beside that of his younger brother, Robert's, the New York Times reported in 1972.  It is not clear if the Secretary of State was staying with family or holidaying separately as the situation in Afghanistan collapsed." (Daily Mail passage concludes)
As NATIONAL FILE REPORTED: Tony Blinken managed a Joe Biden project that received millions of anonymous Chinese donor dollars. Blinken appeared a handful of times in emails found on Hunter Biden's laptop agreeing to advise Hunter Biden when Hunter worked at the scandal-plagued firm Rosemont Seneca Partners. The Obama State Department set up a meeting between Hunter and Blinken which was postponed, and the two met two months later in 2015.
Hunter Biden coordinated introductions between Blinken and his associates, and Blinken was named in an email in connection to a shady prospective deal involving the federal government and Amtrak, a company that previously had Hunter Biden on its board. NATIONAL FILE, which obtained most of the contents of Hunter's laptop, features the most relevant Tony Blinken-Hunter Biden emails below…Blinken's link to Biden's China dealings is especially concerning.
Blinken served as managing director of the Penn Biden Center for Diplomacy and Global Engagement, founded in 2018 at the University of Pennsylvania by Joe Biden ahead of his presidential run. National Legal and Policy Center (NLPC) submitted a complaint obtained by NATIONAL FILE highlighting the organization's China funding.
"NLPC filed a major complaint with the Department of Education earlier this year demanding that the University of Pennsylvania and its Penn Biden Center disclose the identity of $22 million in anonymous Chinese donations since 2017, including a single eye-popping donation of $14.5 million given on May 29, 2018, shortly after the opening of the Biden Center in Washington, DC," NLPC stated.
"If Joe Biden and Tony Blinken don't explain their cozy relationship with Communist China through the Biden Center, any FBI background investigation and Senate confirmation hearing must get to the bottom of this secret money connection," NLPC Chairman Peter Flaherty stated.
"Not surprisingly, the Penn Biden Center has yet to criticize Communist China for its pandemic coverup for the coronavirus, co-hosting Penn's China Research Symposium earlier this year where the keynote speaker was China's top diplomat in New York. Yet, it has no qualms publicly attacking NATO allies Hungary and Poland for taking strong efforts to control the spread of the virus as being undemocratic even though US governors have exercised similar emergency powers," NLPC counsel Paul Kamenar stated.
Hunter Biden Received An Email About An Amtrak Deal In 2017 That Named Blinken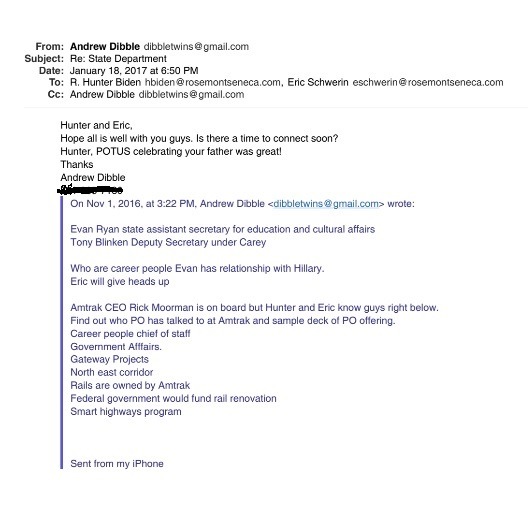 Blinken wrote to Hunter agreeing to a meeting with a Hunter associate, October 3, 2012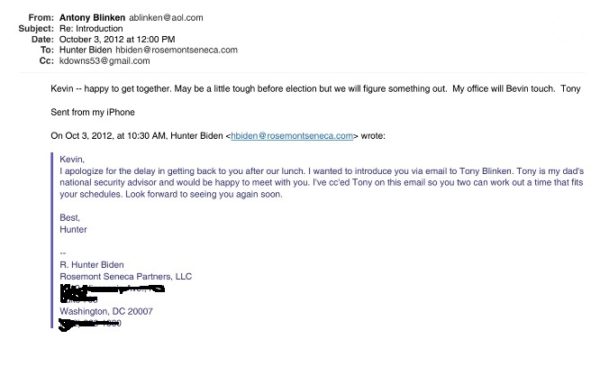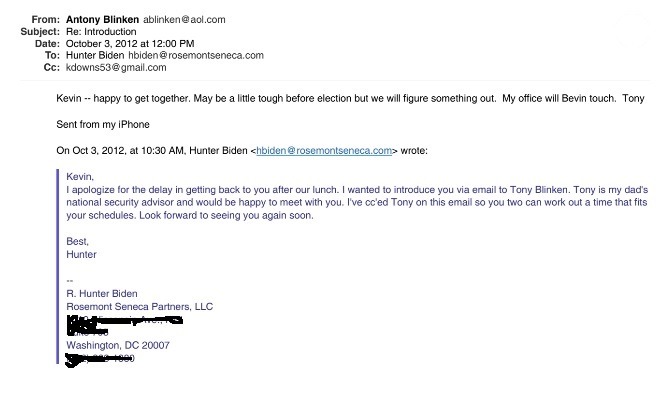 November 2012, Hunter tried to set up a meeting for his associate with Blinken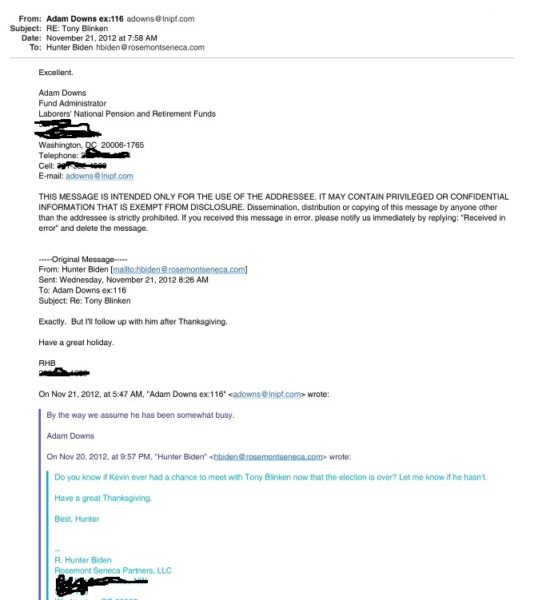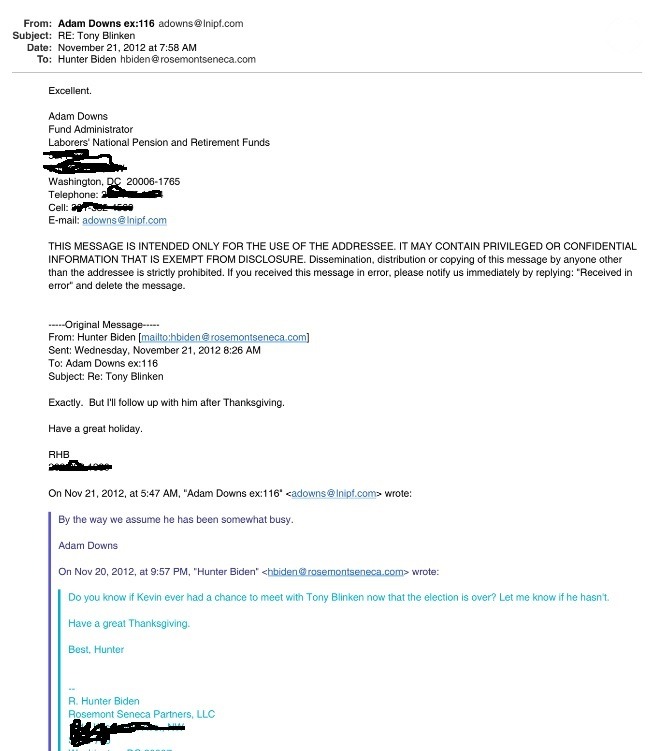 Meeting in May 2015: The Obama State Department actually SETS UP the meeting for Hunter with Blinken at the State Department. This meeting reportedly did not occur supposedly due to Beau Biden's death, even though Beau died three days after the meeting was scheduled, but Hunter met with Blinken in July 2015.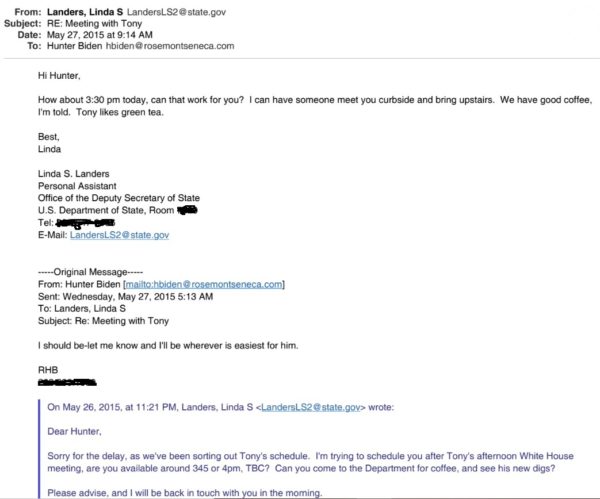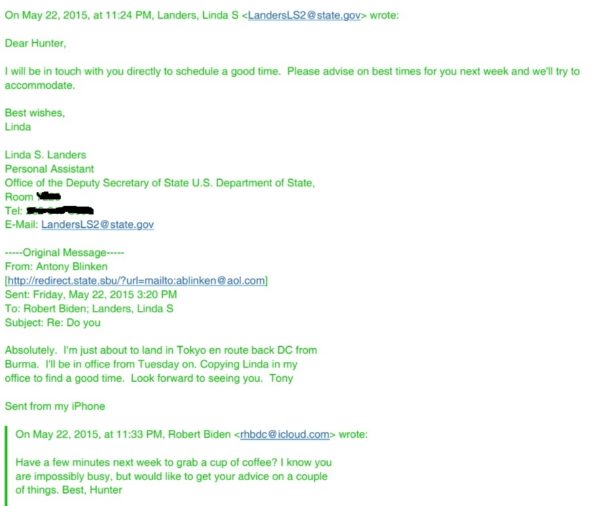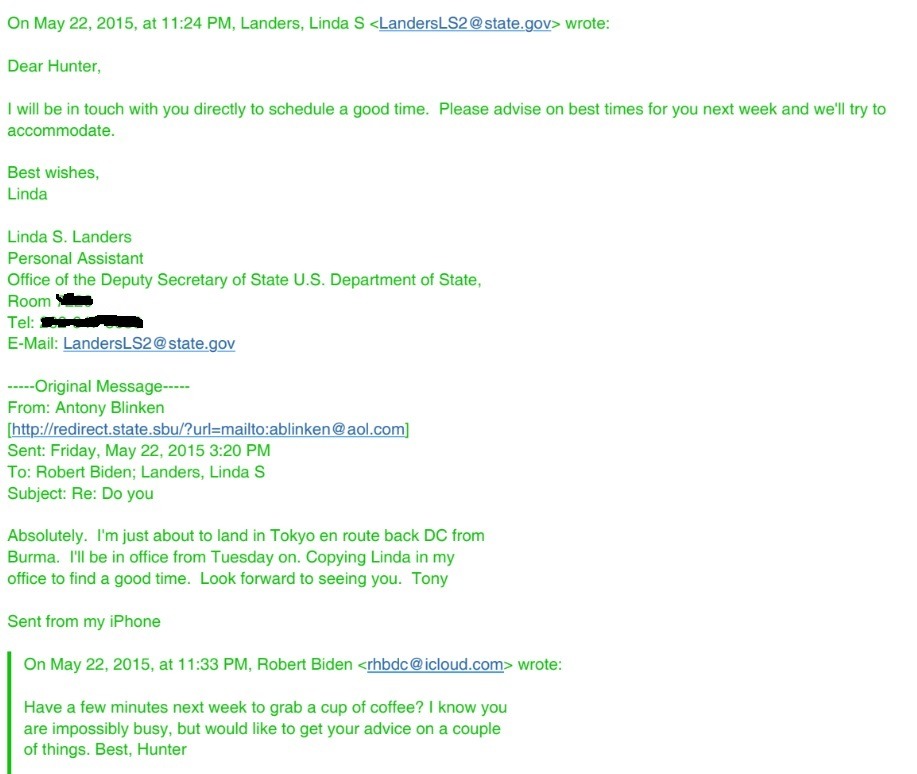 May 2015, Hunter's assistant at Rosemont Seneca discusses the scheduled Blinken meeting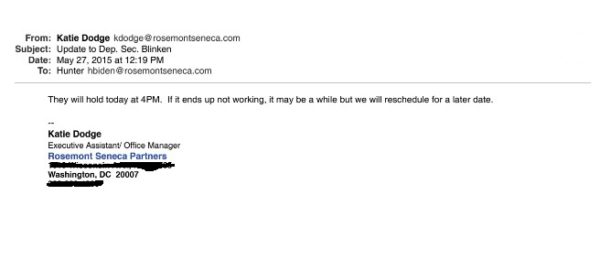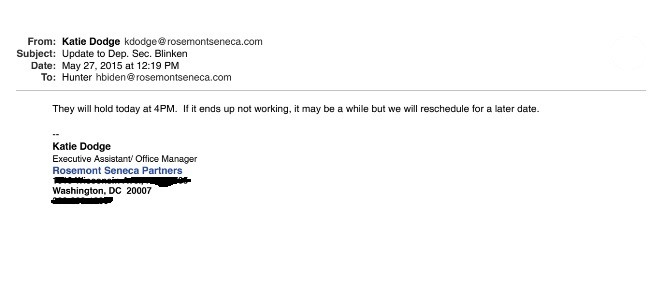 Hunter schedules a meeting in July 2015. This meeting did occur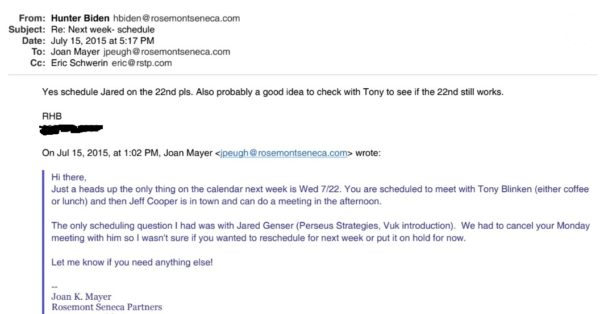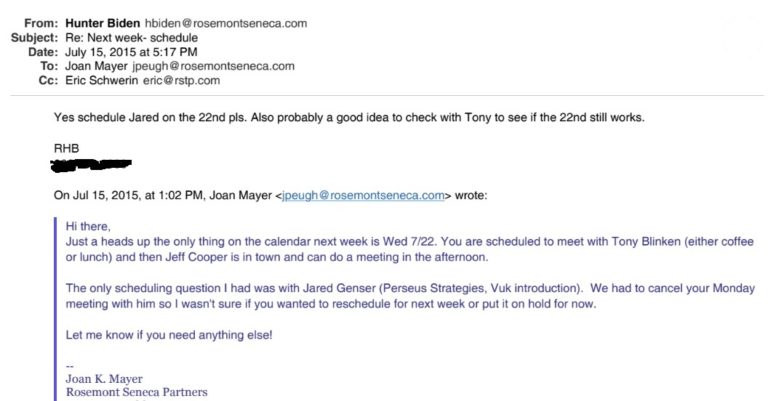 Naomi Biden Wanted to Go To China for a forum in 2019. Biden thought it was a "great opportunity" but Blinken said no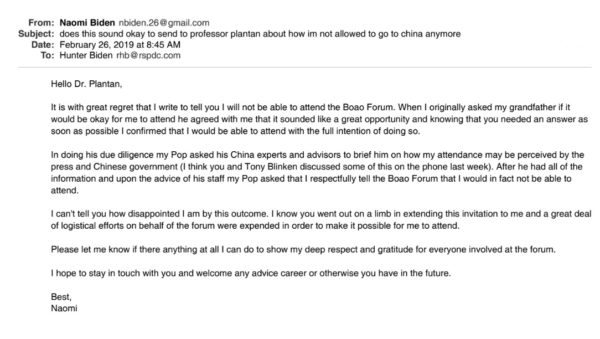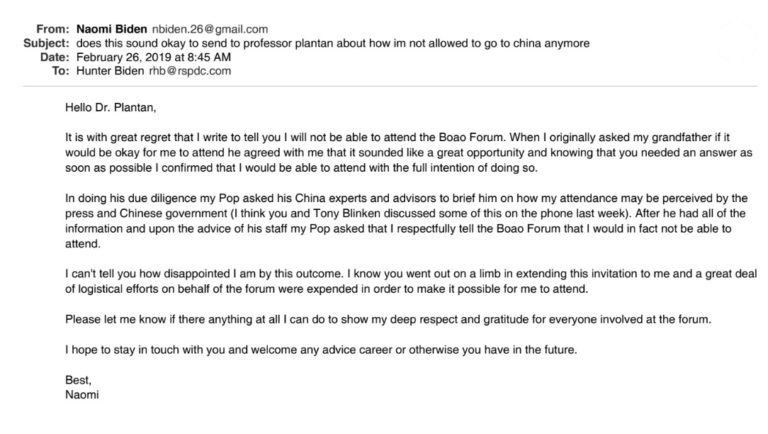 July 2011, Hunter Tells An Acquaintance to Inform Blinken That They Are Friends