Last Updated on November 9, 2020
President Trump's odds of winning the election have massively shortened on UK betting markets, as more evidence of fraud and lawsuits emerge.
On Saturday, the media prematurely declared that Biden had won the presidential election. As a result, many bookmakers decided that they would pay out bets for anyone who had placed them on Biden. Some have reserved judgement before paying out on Biden, but anyone who placed bets on Trump on these sites have not yet had their bets cancelled.
A number of these normal bookmakers have therefore stopped taking bets on the election, having decided the game is already up. However, Betfair, a British betting market where gamblers place themselves against each other, rather than the house, never stopped taking bets.
Over the weekend, President Trump had odds as long as 35/1. However, during this time, more evidence of voter fraud came out, and the odds dramatically shortened down to around 13/1, as noted by this author.
https://twitter.com/JackHadders/status/1325970549823123457
READ MORE: FACT CHECK: No, Brits Aren't Setting Off Fireworks to Celebrate Biden's "Victory"
In the process of writing this article, the betting odds for President Trump had even dropped down to as low as 8/1, implying people rushed to get decent odds on the president will they still could.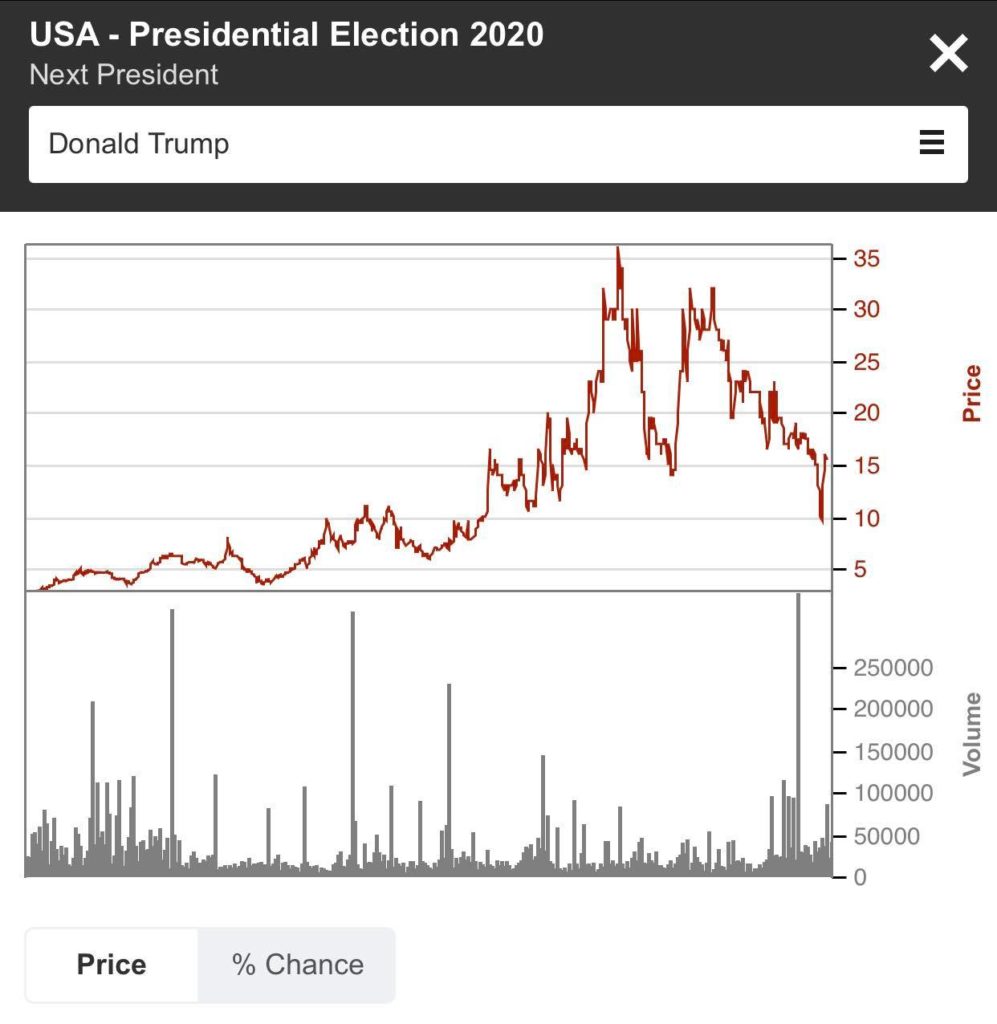 "There's no bookmaker telling you what odds you have to take," Betfair explains on their website. "Think of it as like two mates in a pub with opposing views on a game and having a bet. Betfair works like an impartial barman in the pub who holds the money until he gives it to the winner."
National File reported on Monday that Senate Majority Leader Mitch McConnell defended the right of President Trump to launch legal challenges, and refused to describe Joe Biden as President-elect:
Obviously, no states have yet certified their election results, we have one or two states that are already on track for a recount, and I believe the President may have legal challenges underway in at least five states. The core principle here is not complicated. In the United States of America, all legal ballots must be counted, any illegal ballots must not be counted, the process should be transparent or observable by all sides, and the courts are here to work through concerns.
Senate Majority Leader Mitch McConnell:

"All legal ballots must be counted. Any illegal ballots must not be counted…the projections and commentary of the press do not get veto power over the legal rights of any citizen, including the president." pic.twitter.com/G7mhUyZUx0

— Trump War Room (@TrumpWarRoom) November 9, 2020