Last Updated on March 1, 2022
Ukrainian MP Kira Rudik, 36, has gained global recognition after a photo of her holding a semi-automatic rifle went viral. "I learn to use #Kalashnikov and prepare to bear arms. It sounds surreal as just a few days ago it would never come to my mind. Our #women will protect our soil the same way as our #men. Go #Ukraine!" Rudik wrote in a tweet. During an interview with Fox News on Saturday, Rudik said she is fighting for "this new world order of the Democratic countries." Rudik also attended a World Economic Forum (WEF) summit on behalf of Ukraine in 2019.
https://twitter.com/kiraincongress/status/1497264543428448260
Rudik, who leads Ukraine's "Voice" political party, started out her career in the tech sector. In 2008, she graduated from the Faculty of Informatics of the Kyiv-Mohyla Academy with a degree in Information Control Systems and Technologies. Rudik worked for a number of Ukrainian and American tech startups and spent eight months working in the U.S. In 2016 she became the chief operating manager of Ring Ukraine, a division of Ring Inc., which was purchased by Amazon in 2018 for a little over $1 billion.
In 2019, Rudik spoke at the World Economic Forum (WEF) on behalf of Ukraine. In a blog post, the Atlantic Council praised the Ukraine Davos House's all-female organizing committee, of which Rudik was a member of. "It is the Davos Man who dominates the annual economic forum. A meagre twenty-two percent of the forum participants were women," wrote Andy Hunder, who is the president of the American Chamber of Commerce in Ukraine. "In contrast, the entire organizing committee of Ukraine Davos House was female. A tangible shift from Homo Sovieticus to Davos Woman." Huntler continued. He went on to list members of the organizing committee, which included Rudik.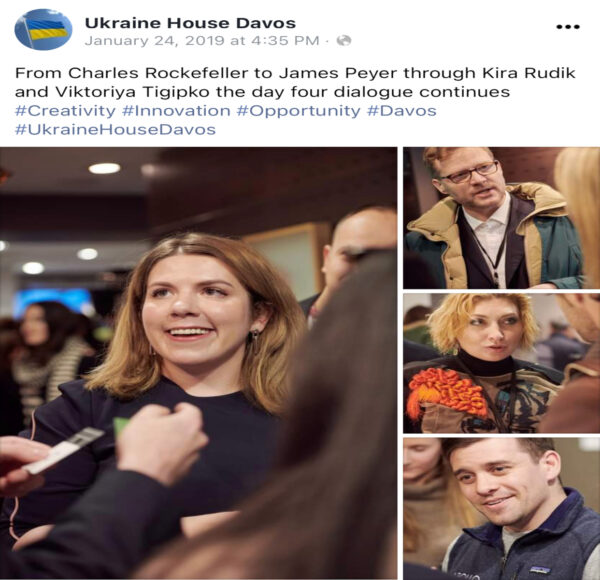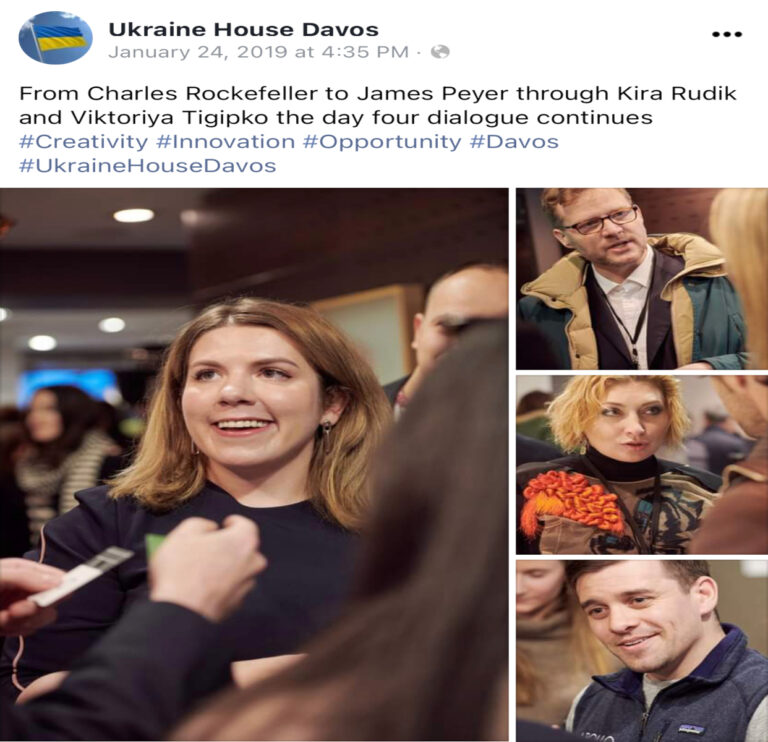 2019 was also the first time Rudik was elected to the Ukrainian parliament. She is the leader of Ukraine's "Voice" political party, a position she has held since 2020.
On Saturday, Rudik spoke with Fox News regarding the Russia-Ukraine conflict. "I think the world quite frankly Kira is surprised by the will of the Ukrainian people to stand up and fight; are you?" Rudik was asked. The Ukrainian MP said she was not surprised, adding that Ukraine was fighting for "this new world order."
"I'm not surprised. We have been fighting Putin for the last eight years and we had three revolutions in our country when we did not agree with what was going on," Rudik said. "But right now it is a critical time because we know that we not only fight for Ukraine, we fight for this new world order for the democratic countries. We know that we are the shield for the Europe."
I'm confused… I was told this was a conspiracy theory.

"We not only fight for Ukraine, we fight for this New World Order…" pic.twitter.com/j4ACYasDEI

— Tim Young (@TimRunsHisMouth) February 28, 2022
Rudik has long framed the Ukraine-Russia conflict as an essential national security matter for Western leaders. In an essay published last January, the Ukrainian lawmaker praised the election of Joe Biden and was confident he would give Ukraine a higher priority. "Thankfully, the outcome of the 2020 US presidential race and the forthcoming elections in Germany offer cause for optimism that we will soon witness fresh impetus in Western support for Ukraine and other emerging democracies in the post-Soviet region," Rudik wrote. "Many Ukrainians are pinning their hopes on new US leader Joe Biden. They see particular cause for encouragement in Biden's nuanced understanding of Ukrainian affairs honed through years of engagement, and anticipate him adopting a tough stance when it comes to deterring the Kremlin."