Last Updated on October 9, 2020
North Carolina 2 Americas podcast host Nzinga Johnson produced a six minute video eviscerating North Carolina Democrat Senate candidate Cal Cunningham, who National File exposed for having an extramarital affair with the wife of a U.S. Army veteran, potentially putting him in legal jeopardy due to his position in the Army Reserves.
"We are going to discuss Cal Cunningham and how he's lied to his wife, his children, and to us for quite some time," began Johnson, before going into a series of reports from National File.
National File exposed Cunningham's affair with Arlene Guzman Todd, the wife of U.S. Army veteran Jeremy Todd. Cunningham and Guzman Todd exchanged several texts expressing a desire to have an affair away from Cunningham's family, then later appeared to discuss their memories of the experience.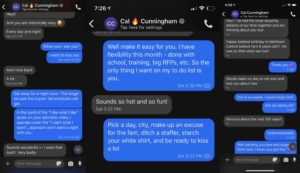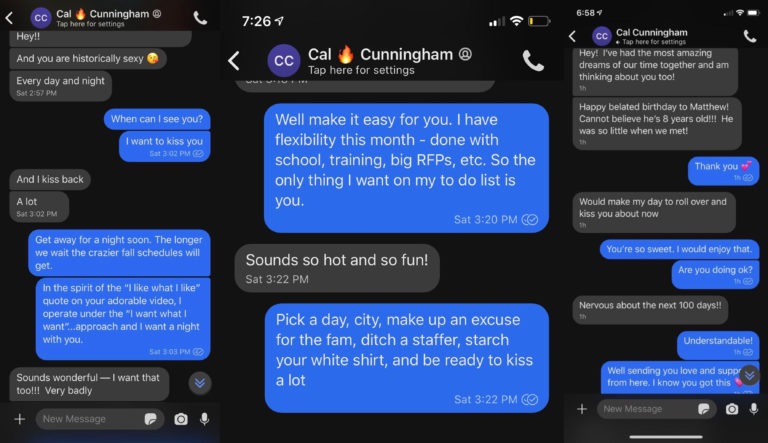 Cunningham later confirmed the authenticity of the text messages, and thus the authenticity of a second round of text messages National File went on to report, that showed Guzman Todd and Cunningham spent a week together in his marital home, and she only left because of the guilt she felt while engaging in an affair in another woman's home.
National File also reported on a second alleged mistress, who Cunningham has reportedly been engaged in an affair with since 2012, and who was allegedly devastated to learn Cunningham was cheating on her with Guzman Todd.
National File also reported that the U.S. Army Reserves is currently investigating Cunningham. If Cunningham was engaged in the affair with Guzman Todd while serving, he may face legal consequences.
"This Senate race has a lot riding on it," Johnson added. "We can either keep the majority in the Senate, or we can lose it to the radical left. Cal pretends to be moderate but can we believe him when he says that? I mean he has pretended to be a faithful husband for God knows how long."
"Listen, I don't want to send Cal to DC as he pretends to be a faithful representative to North Carolina, only to find out that he's been cheating on us with radical left Democrats," said Johnson.