Last Updated on October 6, 2020
Text messages obtained by NATIONAL FILE show that North Carolina Democrat U.S. Senate candidate Cal Cunningham's mistress Arlene Guzman Todd has naked photos of Cunningham, and that Cunningham and Guzman Todd had sex in Cunningham's family home.
In one photo sent by Guzman Todd to a friend, she captioned "Likes getting oral. Will travel. And has lips too."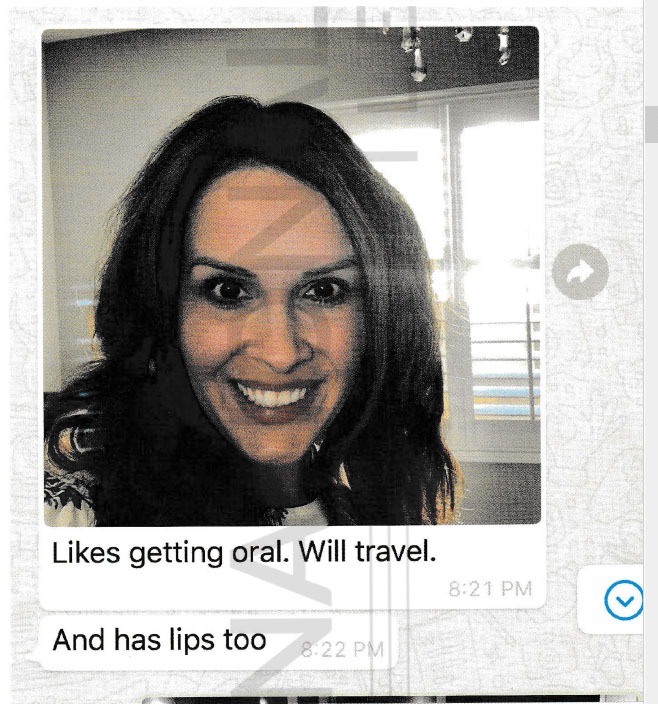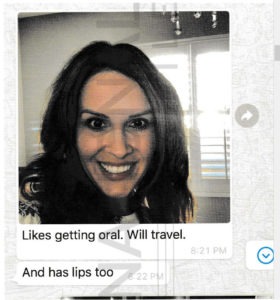 As the texts continued, Guzman Todd began to have mixed emotions about Cunningham, at one point saying "quite frankly he doesn't deserve my p**sy." She then debated whether or not to formally end things with the Democrat rising star.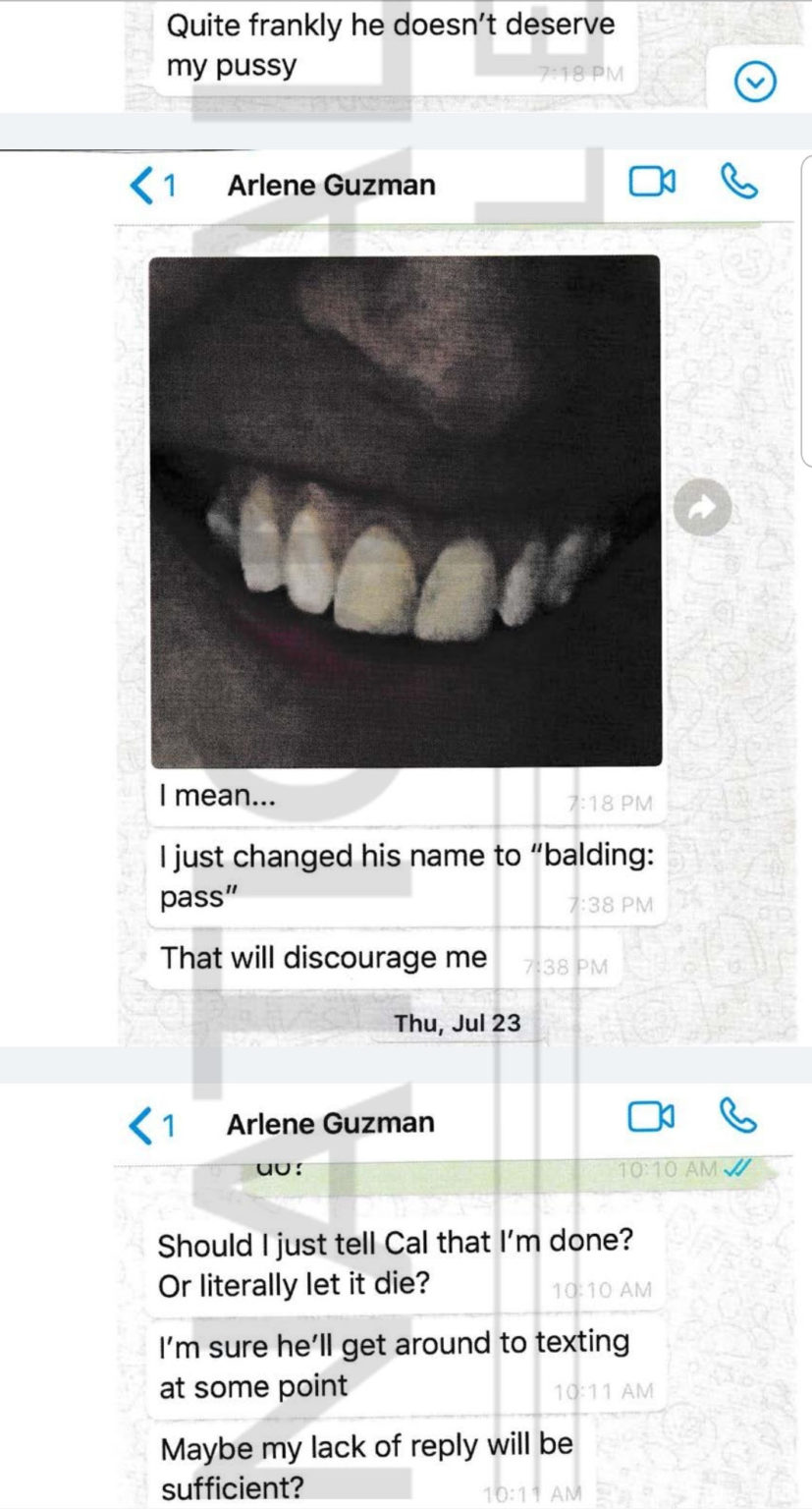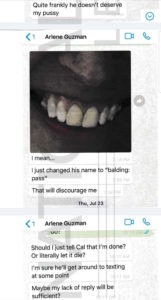 Guzman Todd and her friend wondered if Cal Cunningham got "busted" due to their relationship and communications.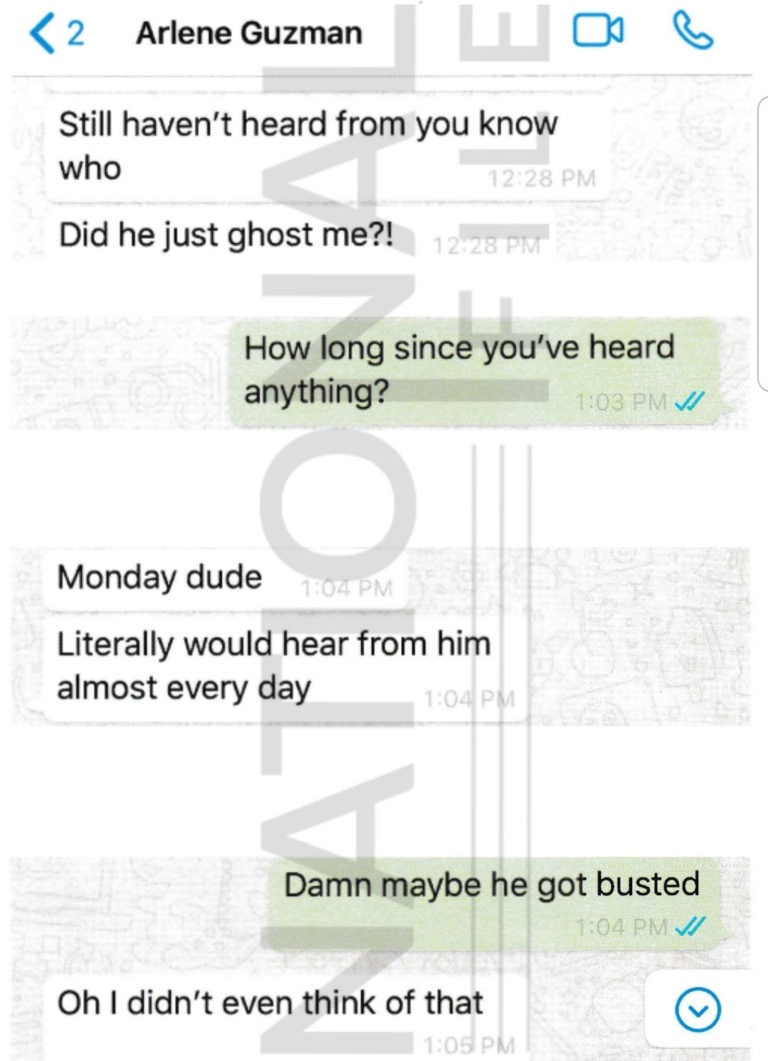 In a series of texts, Guzman Todd admits she video called Cunningham after debating ending the relationship, and told her friend she wanted to "f**k him one last time and break his heart."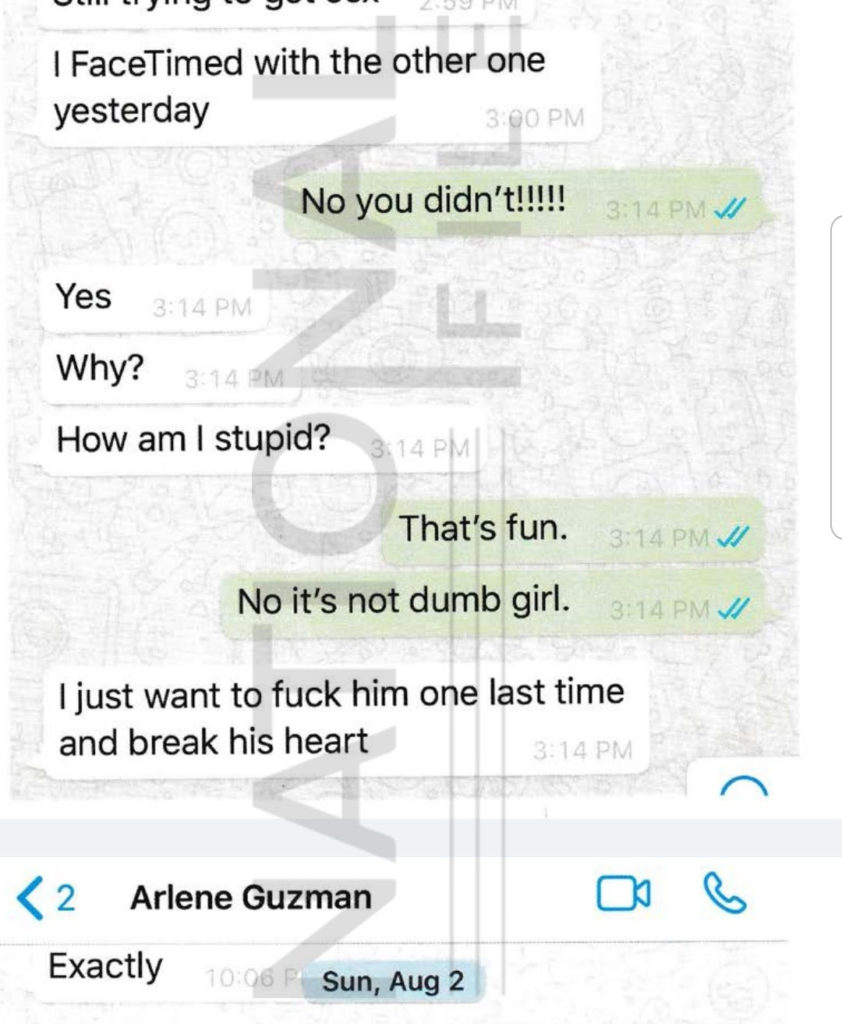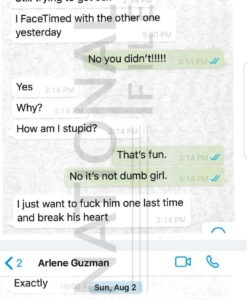 In a further text message, Guzman Todd confirmed her intention to leave him after one last encounter. "Trying to make plans to see the politician so I can give him the f**k of his life and then walk away."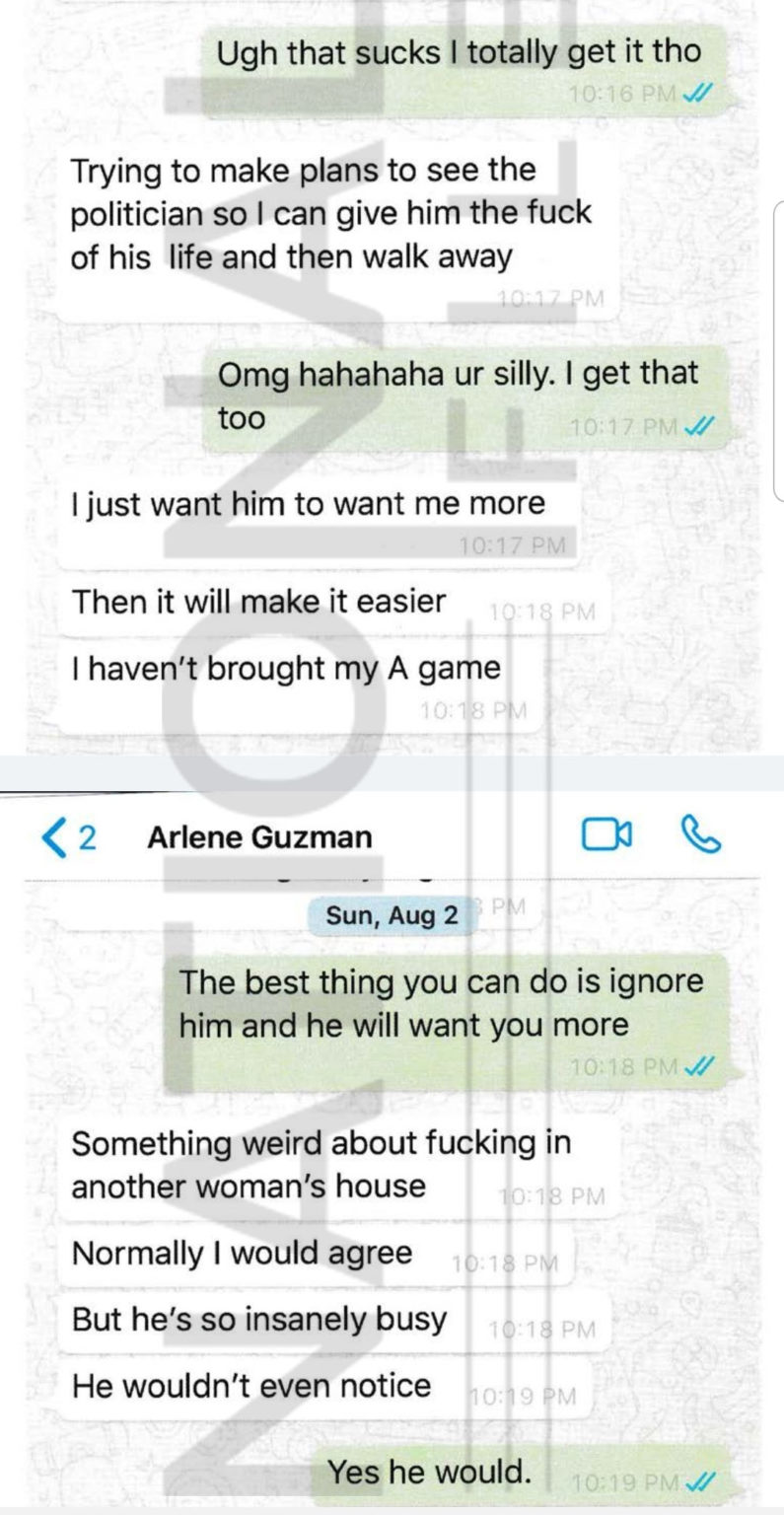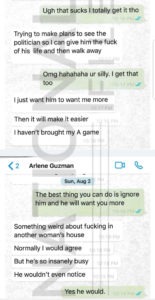 Guzman then referenced further communication with the top North Carolina Democrat. "Texted him happy birthday and got: 'I want to unwrap you today … only gift that comes to mind."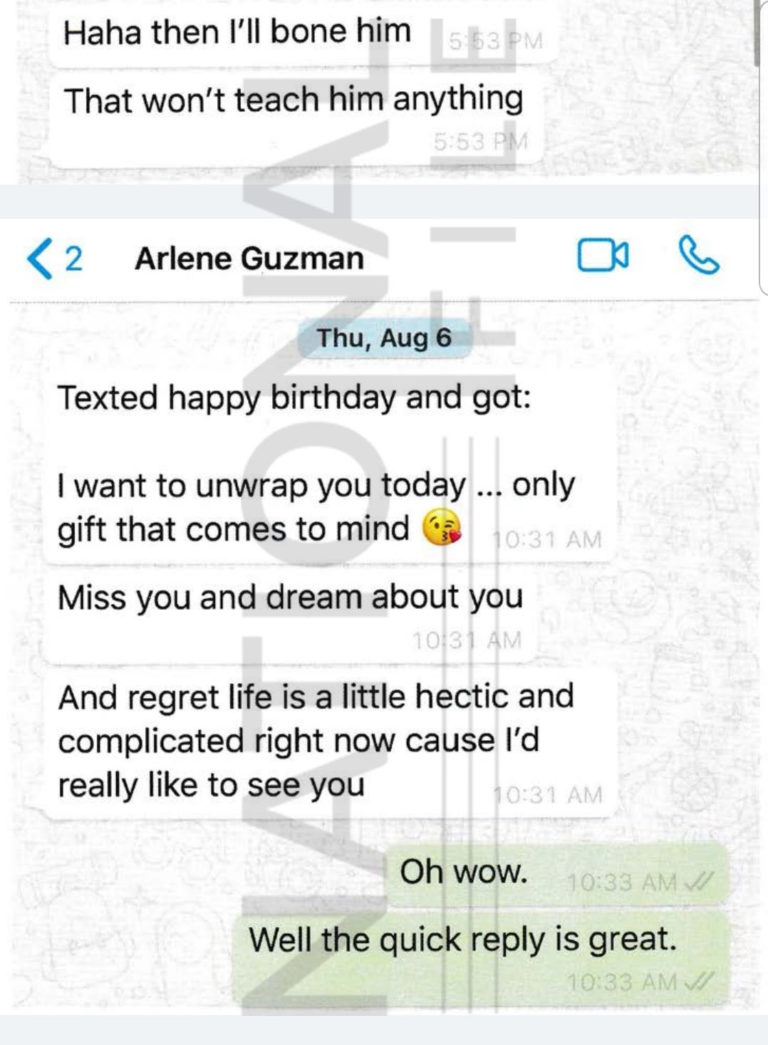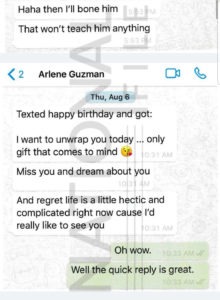 Guzman Todd then made references toward Cunningham's relationship with his wife.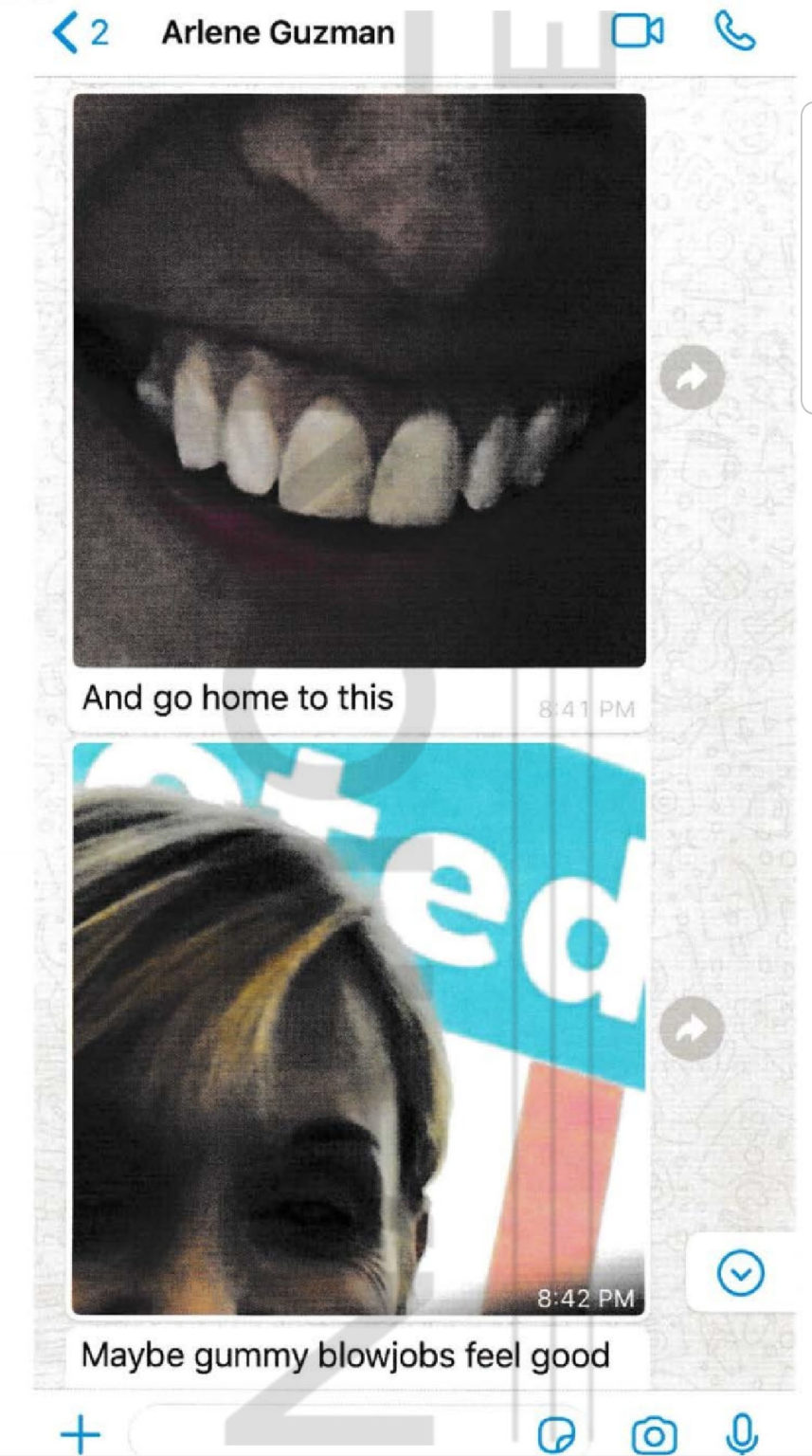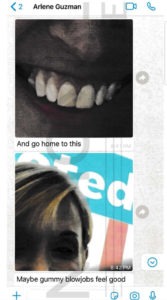 Here is one text message between Arlene Guzman Todd and her friend in which Guzman Todd said that she is "just going to send his opponent his naked photos" due to his lack of interest.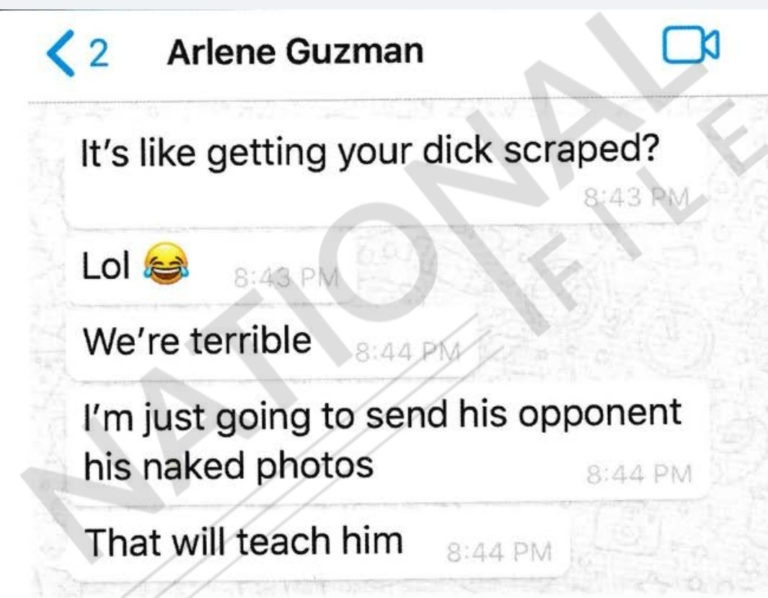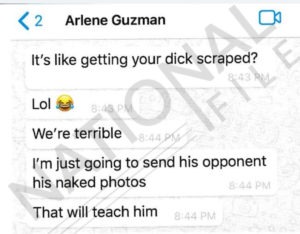 In this screen shot, Guzman Todd reveals that she spent a week with Cunningham in his family home having sex, and only left because there was "something weird about f**king in another woman's house."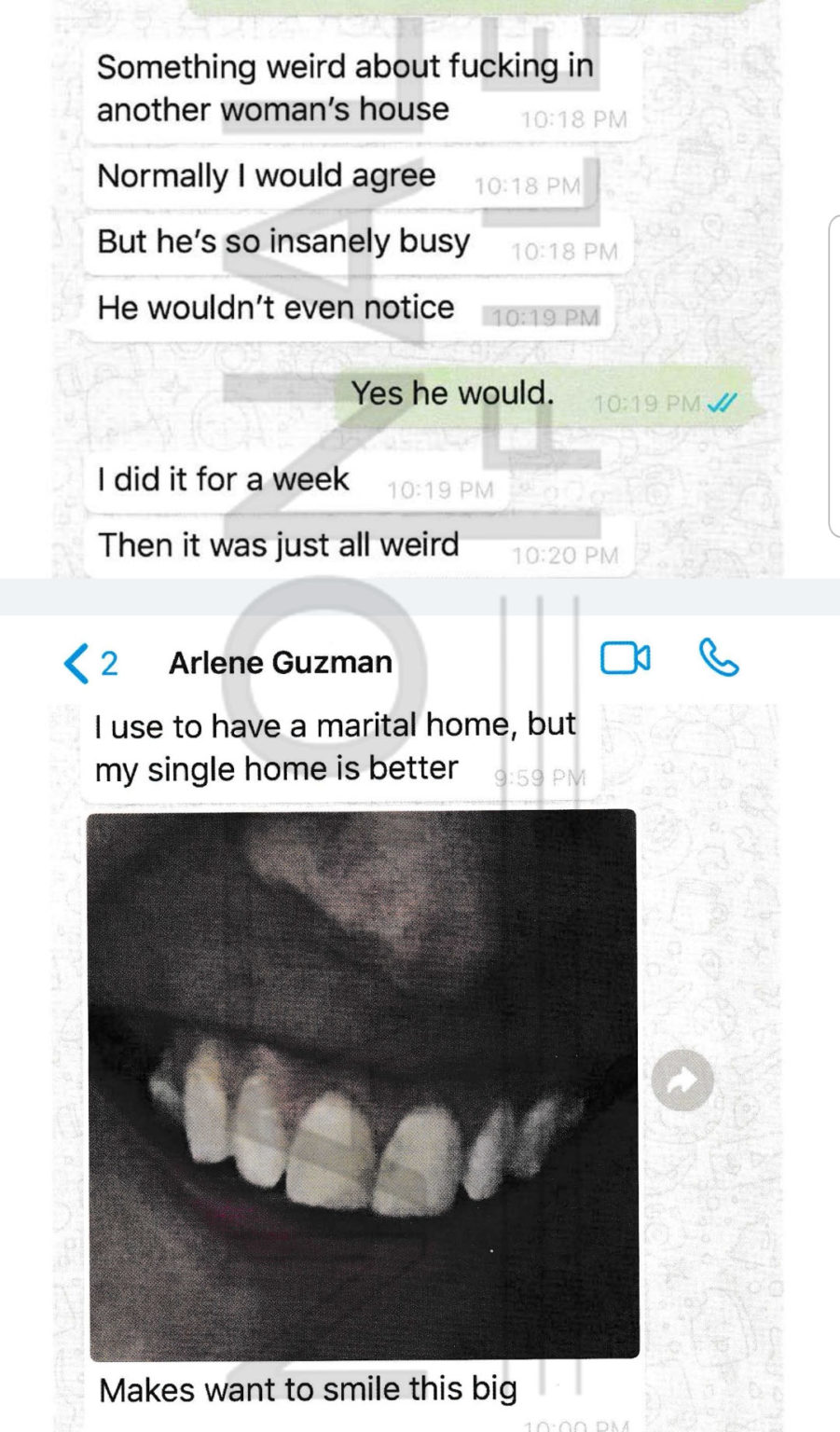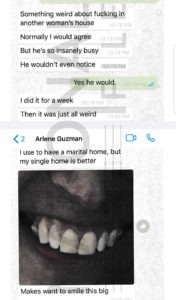 National File has more yet-unpublished text messages between Cunningham and Guzman Todd that will be published in the coming days.