Last Updated on February 17, 2022
The United States spent over $1.5 billion in capital costs and operations on security, maintenance, and construction for the US Embassy in Kabul just before the Taliban took over in Afghanistan, according to a July 2021 Quarterly Report from the Special Inspector General for Afghanistan Reconstruction (SIGAR).
The United States government spent over $1.5 billion in capital costs and operations for "Embassy Security, Construction, and Maintenance" for the US Embassy in Kabul, Afghanistan shortly before Joe Biden chose to suddenly withdraw US troops from the region, resulting in the fall of the US Embassy, the Afghan government, and a humanitarian crisis at the hands of the Taliban, according to a Quarterly Report from the Special Inspector General for Afghanistan Reconstruction (SIGAR) from July 30, 2021.
Along with the more than $1.5 billion wasted on the US Embassy ahead of the Taliban takeover, around $83 billion of the $145 billion that the U.S. government spent trying to rebuild Afghanistan went toward building up and maintaining Afghanistan's military and police forces. At present, virtually all of the Afghan army's equipment has been captured or destroyed after the it disintegrated in the face of the Taliban's advance. (SEE MORE: VIDEO: Pentagon Won't Comment On Whether They Even Tried To Destroy Abandoned Military Equipment In Afghanistan)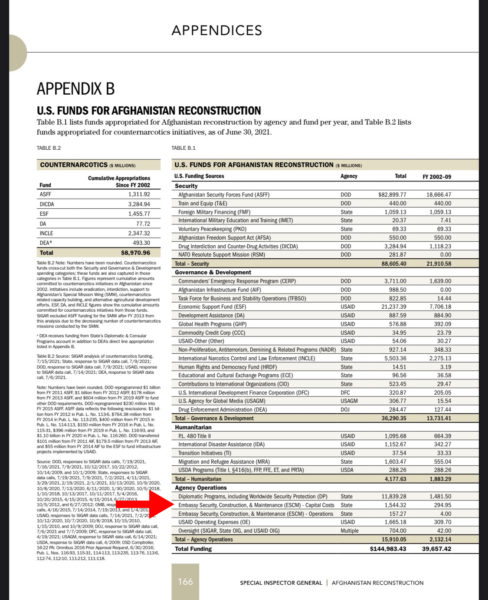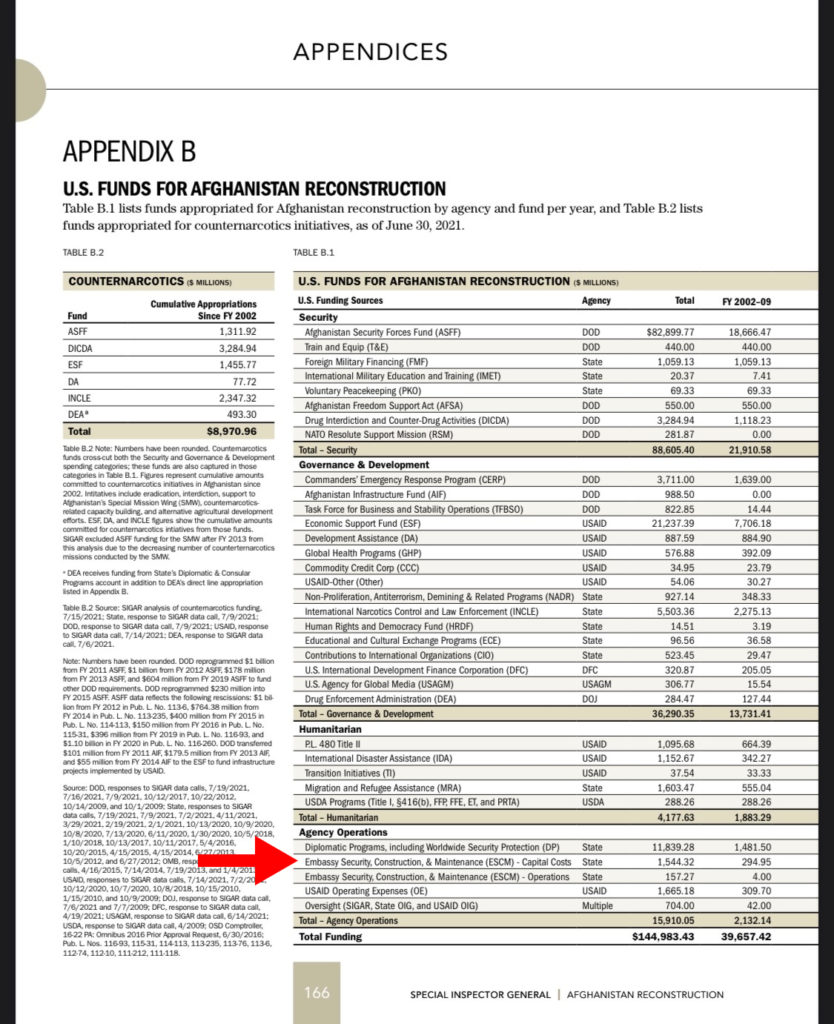 With the decision made by the Biden regime to quickly pull US troops from Afghanistan, thousands of Americans have been left behind and are at the mercy of the Taliban, as National File reported. The estimated total number of American citizens is reportedly 10,000, but experts, and even President Donald Trump, have suggested that the numbers may even be as high as 40,000. However, the Biden regime has decided to prioritize the evacuation of Afghan migrants to bring them home to the US instead.
As the world watched in horror, waiting to hear from US officials as the events in Afghanistan unfolded, Vice President Kamala Harris reportedly refused to stand alongside Joe Biden as he addressed the nation on the Afghanistan chaos, allegedly saying "you will not pin this shit on me" despite her massive role in Biden's US troop withdrawal decision. (READ MORE: VP Harris Refused To Face America, Said 'You Will Not Pin This Shit On Me' Despite Key Role In Afghanistan Withdrawal Planning – Report)
Shortly after Joe Biden issued his 18 minute speech attempting to justify his widely criticized and problematic Afghanistan withdrawal, President Donald Trump issued a statement in response. "It's not that we left Afghanistan. It's the grossly incompetent way we left!"
"Can anyone even imagine taking out our Military before evacuating civilians and others who have been good to our Country and who should be allowed to seek refuge? In addition, these people left topflight and highly sophisticated equipment. Who can believe such incompetence? Under my Administration, all civilians and equipment would have been removed," President Trump said in a previous statement.