Last Updated on July 22, 2022
A new Hanover County, Virginia elementary school will be among the first in the country to be constructed exclusively with "gender-neutral" restrooms shared by boys and girls, eliminating gender-specific facilities altogether.
Hanover County's new John M. Gandy Elementary School is slated to open for the 2024-2025 school year and is to be constructed in Ashland, a Richmond suburb. The new elementary school, which will serve grades K-5, will be one of the first in Virginia and the country to be built exclusively with gender-neutral restrooms, something the school division has been forced into doing under far-left pro-LGBT legislation signed during the administration of Governor Ralph Northam and targeting children.
Despite Virginia's historic repudiation of the left's radical agenda during Glenn Youngkin's 2021 culture war election as Governor, far-left legislation like the Virginia Values Act, which was even supported by some Republicans, like 2nd District Congressional nominee Jen Kiggans, still has a stranglehold over public education in the state. That legislation, which was directly cited by the Virginia Department of Education in forcing schools to open girls' restrooms to men and vice versa, has been credited with leading directly to the Loudoun County serial rape of female students by a "gender-fluid" male who donned a skirt and gained access to the girls' restroom.
School divisions, like Hanover County, are being forced by the courts to comply with the pro-trans agenda, even though board members and community members alike have expressed widespread opposition to injecting radical LGBTism into their kids' schools.
Concept drawings released of the planned gender-neutral restrooms show a bizarre communal-style sink area surrounded by single-occupant toilet stalls with walls and doors extending from floor to ceiling with no gaps. The idea around the design is reportedly meant to maximize privacy while complying with far-left gender-neutral restroom requirements and ensuring that children of the opposite sex will not actually be in the same physical restroom, all having their own personal space, even if their stalls are positioned side by side.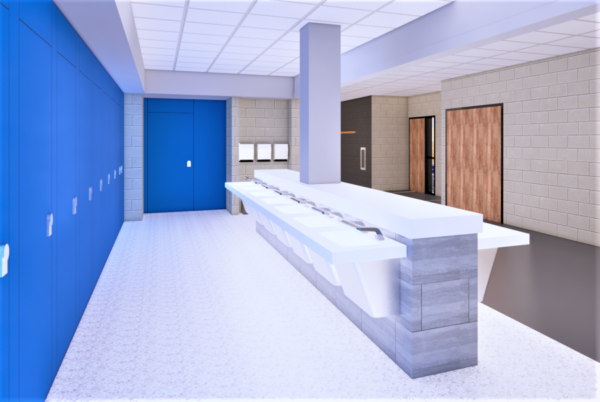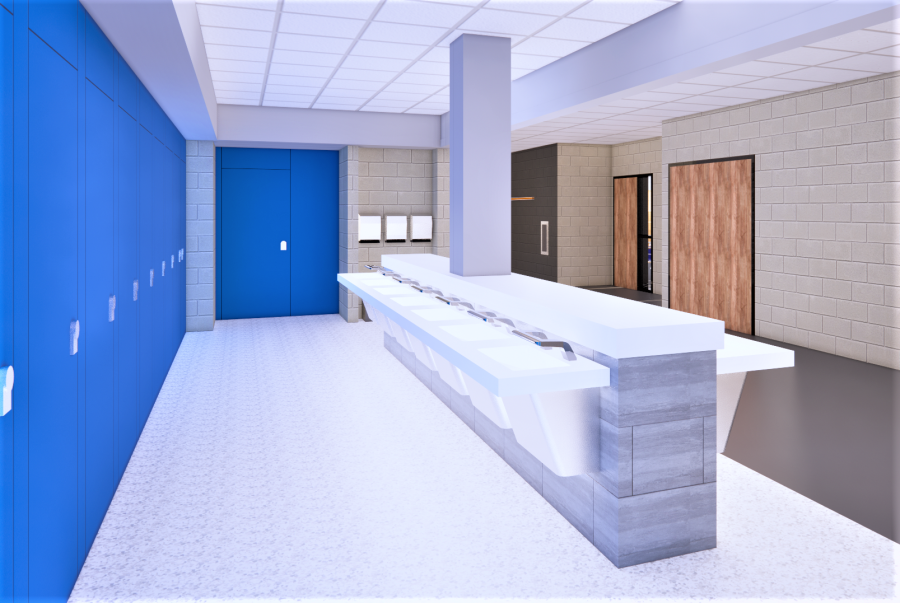 The design, though, has caused concern online and among many parents, who are questioning how the safety of children in such stalls can be guaranteed and are also pointing out that the floor-to-ceiling walls and doors could create a serious issue of their own, being a place that a public school child predator could corner a victim and go unseen.
Despite the Hanover County School Board's apparent compliance with the far-left's LGBT agenda, the pro-trans lobby targetting extremely young schoolchildren is still not happy, with Breanna Diaz of Virginia's ACLU, who filed suit against Hanover County Schools to force them to open girls' restrooms up to men, saying that the design doesn't go far enough accommodate "trans folk" and threatening further action.