Last Updated on July 22, 2022
The establishment-backed State Senate campaign of Oklahoma Republican Ally Seifried is tied to the massive Epic Charter School financial fraud scheme that has seen multiple individuals charged with racketeering and other felonies. The school's founders and former CEO are accused of ripping off Oklahoma taxpayers for tens of millions of children's education dollars. Seifried is taking campaign money in her 2022 State Senate run from the former chair of the "non-profit" group overseeing Epic Charter School, Bobby Stem, through his AOGC PAC. Shortly after leaving the board, Stem established a lobbying firm that received over half a million taxpayer dollars from Epic's founders, including Ben Harris, who Stem went on to bail out of jail for $250,000 cash.
Ally Seifried is facing America First candidate Jarrin Jackson in the GOP's run-off nominating election for Oklahoma's 2nd District State Senate seat. In addition to the state's GOP establishment, Seifried's run for State Senate is getting support from those at the center of a massive fraud and corruption scheme that has seen multiple individuals charged with racketeering and other serious felonies.
In May of this year, Ally Seifried received a $1,000 campaign donation from the Association of Oklahoma General Contractors PAC, which is headed up by Bobby Stem. Stem spent considerable time at the top of the embattled Epic operation and is closely linked, both personally and financially, to Epic founder Ben Harris.


Bobby Stem served as board chairman of Community Strategies, the non-profit firm overseeing Epic Charter School. Stem's name appears multiple times in the legal documents detailing Oklahoma's case against Epic leadership and Stem is reported in the documents as telling Oklahoma investigators that he served in the role of Community Strategies board chairman at the behest of Epic founder Ben Harris. Harris was recently arrested with Epic's co-founder, David Chaney, and faces a laundry list of felony charges that could put him away for life. He was bailed out of jail by Stem, who posted a whopping $250,000 in cash on Harris's behalf.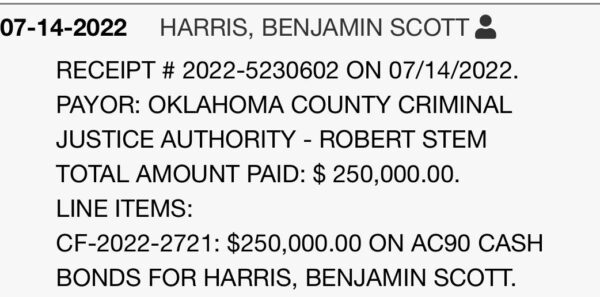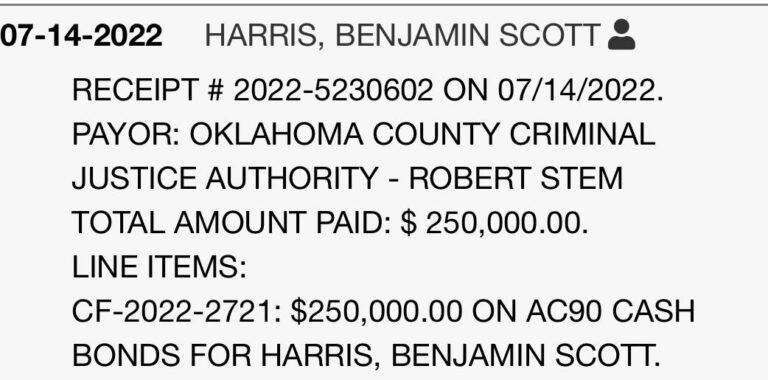 Epic leadership is accused of running a massive fraud scheme that saw tens of millions of dollars of taxpayer education funds meant for children be routed into the pockets of Harris and his associates, to serve other personal and business purposes of their own. Additionally, they've been accused of political corruption and intimidation, setting out to destroy an Oklahoma State Senator who opposed them, as well as whistleblowers at risk of exposing their alleged crimes.
In documents profiling Ally Seifried backer Bobby Stem's close relationship with Epic and its founders, it is detailed that Stem "resigned from the board and opened a lobbying firm called Capitol Gains LLC. Reviews of bank records for [Epic Youth Services] revealed that Chaney and Harris have paid Stem's company in excess of $520,000."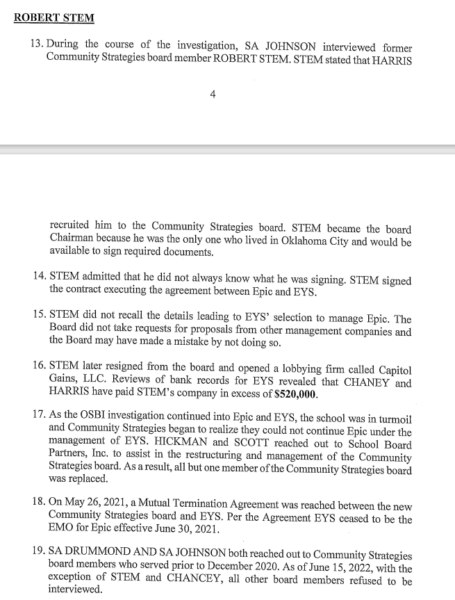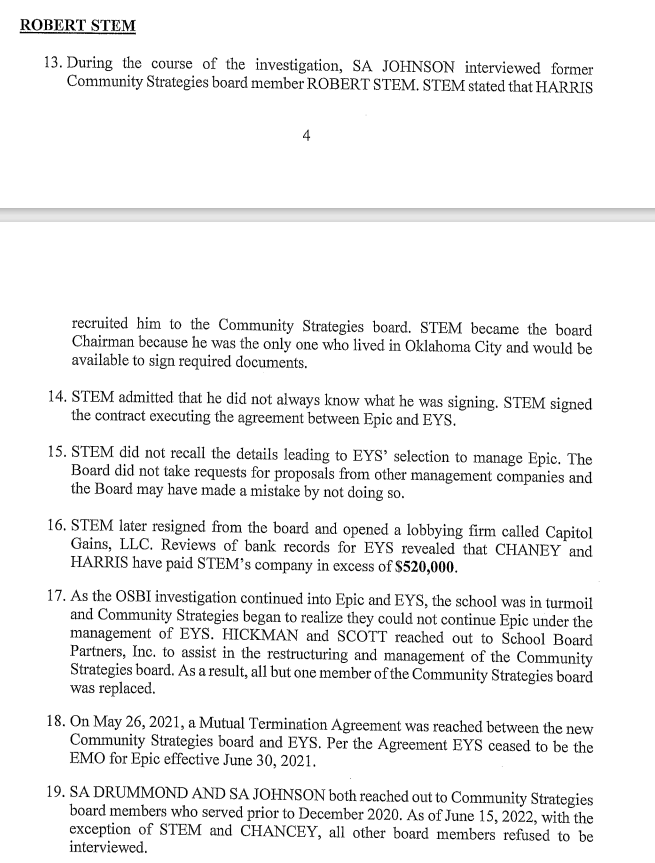 Further strengthening her ties to the massive fraud scheme, Ally Seifried is reportedly paying Fount Holland and his Campaign Advocacy Management Professionals to run her campaign. Holland has been dubbed the "Mitch McConnell of Oklahoma" and himself pocketed $20,000 from Epic Charter Schools. After pocketing the money, Holland ran attack ads against Oklahoma State Senator Ron Sharp, who was one of the first Oklahoma legislators to publicly raise questions surrounding Epic, ultimately costing him his district's State Senate seat.
Backed by Oklahoma's firmly entrenched GOP establishment, Ally Seifried calls herself a "compassionate conservative" in her race against outward America First candidate Jarrin Jackson and compares her brand of politics to that of George Bush. She previously worked as an "executive assistant" for a former State Senator.
While Seifried has taken up the mantle of her big-money establishment backers, Jackson, an Army veteran of the Afghan conflict, has vowed to take on anti-American communists if elected to the State Senate and restore Christian principles to Oklahoma and the United States. In the initial primary election, he defeated a multi-candidate field, finishing with 34% of the vote compared to Seifrieds's 32%. The two will face each other in a run-off election to determine the Republican Party's State Senate nominee in their deep red district on August 23rd.
The current incumbent, Republican Marty Quinn, is on his way out of office due to term limits.