President Donald Trump sparred with reporters in Prescott, Arizona on Monday, doubling down on his earlier statement that the Biden family is a "criminal enterprise." The President said that not only does he believe Joe Biden is a criminal, but he also believes the media are criminals because of their partisan reporting.
The remarks were made on the tarmac next to Marine One and Air Force One. A masked reporter leaned in and yelled at Trump, "Your campaign strategy seems to be to call Biden a criminal, why is that?"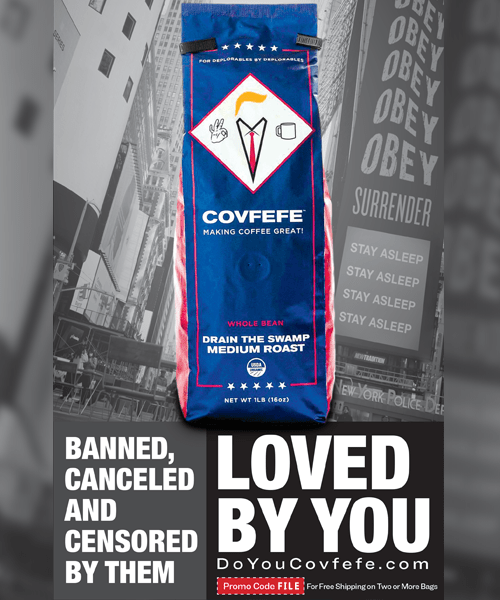 "He is a criminal, he's a criminal, he got caught, read his laptop, and you know who's a criminal, you're a criminal for not reporting it. You are a criminal for not reporting it," President Trump shot back, pointing a finger at the journalist.
The President continued, "Let me tell you something, Joe Biden is a criminal and he's been a criminal for a long time, and you're a criminal – and the media – for not reporting on it. good luck everybody, have a great time."
This is what they call a mic drop. pic.twitter.com/xTgy8NQiin

— Liz Harrington (@realLizUSA) October 19, 2020
The President went on to castigate cable news channel CNN during his speech at Monday's rally in Prescott, Arizona.
President Donald Trump castigated CNN for the its obsessive COVID-19 pandemic coverage during a rally in Prescott, Arizona, referring to the network's talking heads as "dumb bastards" in a clip that quickly went viral on social media.

"You know, your state is doing great, with a pandemic," President Trump said. "Pandemic, they're getting tired of the pandemic, aren't they? Getting tired of the pandemic."

The President went on reference CNN by name: "You turn on CNN, that's all they cover. 'COVID, COVID,, Pandemic, COVID, COVID, uhwahawa… You know why? They're trying to talk everybody out of voting. People aren't buying it, CNN, you dumb bastards, they're not buying it."
The corporate media's contentious relationship with President Trump has become a more frequently recurring issue as the presidential race draws closer to its conclusion in November.