Last Updated on February 17, 2022
What was supposed to be an afternoon of good food and laughs turned into heated exchanges and fights. When Jorge Gutierrez of West Palm Beach, Florida dined with friends at the Johnnie Brown Restaurant in Delray Beach, they didn't expect their entrees to be served with a side of harassment.
Gutierrez and his friends spent the morning campaigning for Laura Loomer who is running for Congress in Florida's 21st District. After campaigning, they stopped at a nearby restaurant, where they entered still sporting MAGA hats and other Republican themed gear.
They were enjoying their food until a woman who noticed their apparel approached him and rudely asked if he enjoyed breathing dirty air. Gutierrez fired back, "You do realize we spend upwards of 17% of our national budget on the EPA, right?"
Gutierrez's friends also fire back at the lady, which triggered one of the guys she was with resulting in him getting in the face of Gutierrez's friend (who does not want to be named). Gutierrez immediately stood up to defend his friend by telling the man to get out of his face.
This caused a scene, which sparked security to intervene. While the antagonists were being escorted out, Audra LaRay, who was sitting with Gutierrez, started filming.
As the instigators left the restaurant, the same man from earlier appeared to take a swipe at Gutierrez's hat from behind, knocking it off his head.
This appeared to aggravate Gutierrez, and led him to vault over the rail and confront the man. His efforts fell short as security quickly separated the two. More words were exchanged and the situation seemed to deescalate.
https://www.instagram.com/p/B7eXJ9ngnir/?igshid=1plstp9wx3ivu
After the situation calmed down, Gutierrez says several people came up to Gutierrez's table and thanked him for standing up for himself and shook his hand. His group finished their meal and left the restaurant.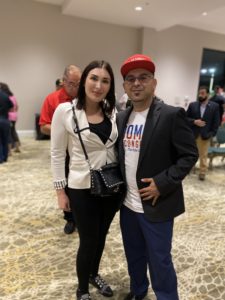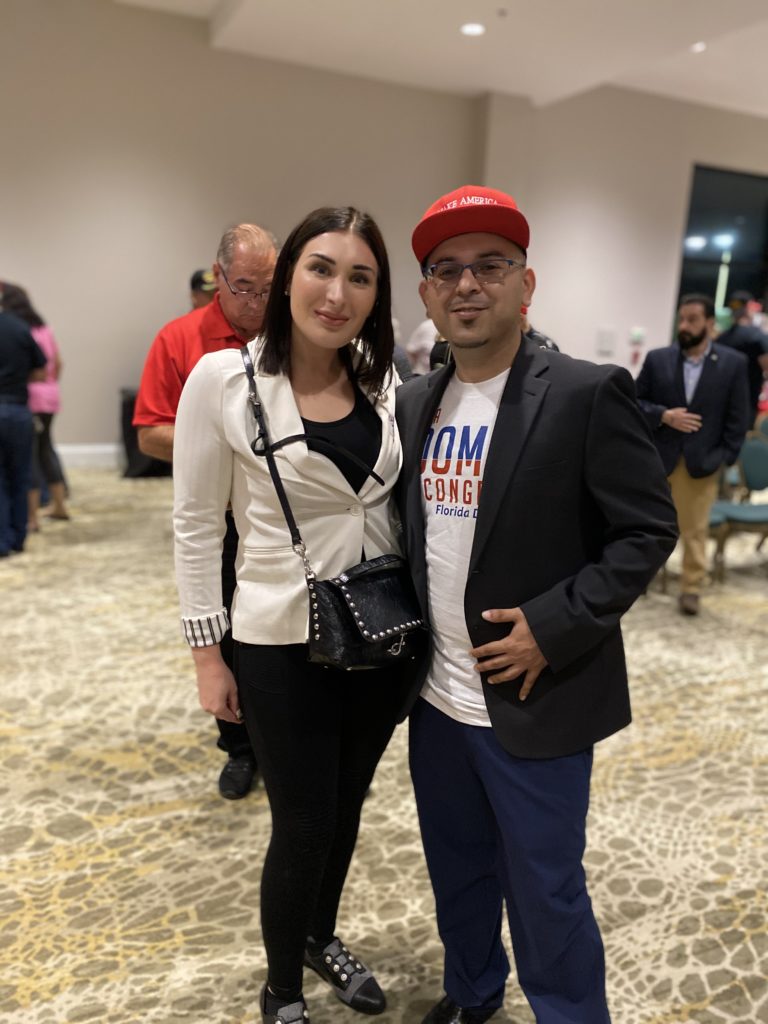 Jorge Gutierrez is a Colombian-American, and tells National File he considers himself a proud conservative that supports President Trump. He told National File that he loves his country because he believes if you work hard you will have the opportunity to do what you want.
Gutierrez said that this is not the first he's been involved in while he was wearing his MAGA hat. He said that he has been harassed several times in the past while wearing his MAGA hat and he will continue to stand up for what he believes in.