Sheriff Grady Judd of Polk County

, Florida admonished new residents of the state to not "register to vote and vote the stupid way you did up north" during a joint news conference with Governor Ron DeSantis, who signed new anti-riot legislation on Monday.

Judd showed photographs during the news conference of happy Florida residents juxtaposed with violent left-wing rioters, drawing a clear distinction between the two.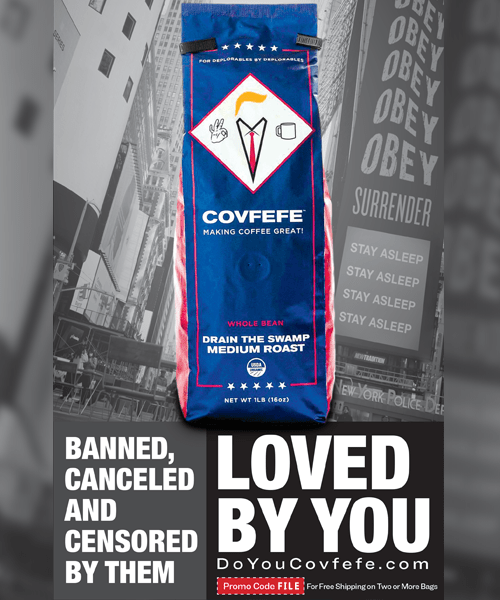 "We are a special place, and there are millions and millions of people who like to come here," Judd said. "And quite frankly we like to to have 'em here, so we only want to share one thing as you move in, hundreds a day: welcome to Florida, but don't register to vote and vote the stupid way you did up north, you'll get what they got."
"There's a reason why this place is fun, there's a reason why we have a 49-year-low crime rate," Judd continued. "And the same people that don't think we should have an anti-rioting bill, or a rioting bill, are the same ones that think we oughta let more people outta prison, and where they're doing that, as the Governor and our speakers have alluded to, crime goes up."
During a press conference with Gov. Ron DeSantis, Sheriff Grady Judd of Polk County tells new Florida residents "Don't register to vote and vote the stupid way you did up north."pic.twitter.com/HahFQVCVW2

— Travis Akers (@travisakers) April 19, 2021
More reporting on Florida's new anti-rioting bill can be read below:
In a move meant to uphold law and order and avoid a repeat of the summer of leftist riots seen last year, Florida Governor Ron DeSantis has signed a bill which increases criminal penalties for crimes committed during riots and helps protect law enforcement agencies from local governments.

On Monday morning, during the signing ceremony, Gov. DeSantis declared that "It is the strongest anti-rioting, pro-law enforcement piece of legislation in the country, and there's just nothing even close." The bill became law effective immediately.

The law hopes to prevent violent riots by criminalizing "violent or disorderly riots, obstructing roadways, destroying or toppling monuments, and harassment in public accommodations." It also prohibits state funding to local governments who defund the police, as well as allowing victims of a violent riot to sue local governments for crimes relating to such riots.