Last Updated on November 2, 2022
Congressional Democrat Reps. Abigail Spanberger (VA-7) and Jason Crow (CO-6) ran away from this National File reporter when asked at a Spanberger campaign stop in Orange, Virginia about their support for the genital mutilation of children.
Democrat Rep. Abigail Spanberger made an appearance a week ahead of the 2022 midterms at Orange, Virginia's early voting location, meeting with voters outside the building. Along with Rep. Spanberger was Democrat Rep. Jason Crow of Colorado, who said he made the trip to support one of his "closer friends" in Congress.
A Spanberger staffer declined this reporter's request to ask the Representative a series of questions after the campaign stop.
Such a denial of access to a public servant prompted this reporter to inquire about Spanberger, Crow, and the Democrat Party's support for the genital mutilation of children while on the scene.
Rather than answer the question, both the Democrats quickly fled, declining to provide an answer while leaving a bi-partisan group of voters hanging.
Watch The Exclusive Video Below:
Same video – now properly oriented! pic.twitter.com/Jj2P4tB8BM

— Frankie Stockes – Reporter (@stockes76) November 2, 2022
Democrat Rep. Jason Crow of Colorado was closely followed by NBC29 as he fled National File's question, leading onlookers to speculate if the local NBC affiliate was working in tangent with the Democrats to cover the campaign stop favorably.
Rep. Spanberger had been driven out of the parking lot seconds beforehand, after also refusing to answer on her support for the genital mutilation of children.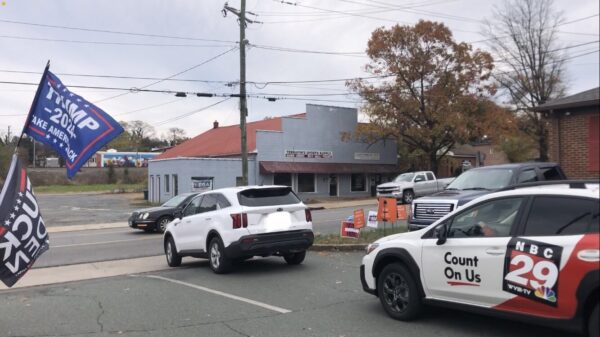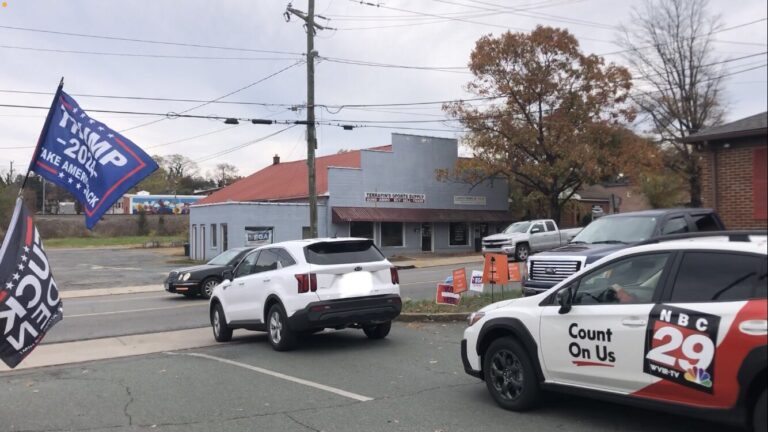 Spanberger, a former CIA agent who won re-election in 2020 after thousands of Democrat votes were discovered on a thumb drive, has been hounded throughout the 2022 race over her and her party's support for the genital mutilation of "trans kids."
According to a September Punch Bowl News report, Spanberger "cursed at" conservative 5th District GOP Rep. Bob Good over his opposition to the trans grooming of underage public school students.
In October, Spanberger canceled a debate with conservative GOP challenger Yesli Vega after one of her top campaign surrogates went public with plans to imprison parents who don't validate transgenderism in their children.
At a recent rally with Virginia Governor Glenn Youngkin, Vega hammered home her support for parental rights and the American family, blasting Spanberger's support for and ties to the left's anti-child agenda.
At the Spanberger campaign stop, supporters of Yesli Vega appeared to outnumber those of Spanberger, despite the Democrat being the only 7th District candidate in attendance.
Like National File, many of those voters didn't hesitate to ask tough questions – or attempt to.
Running away from the left's radical agenda, Crow parroted the Spanberger campaign claim that "she's one of the most bipartisan members of Congress," despite Spanberger voting in line with Joe Biden's agenda 100% of the time.
After initially ignoring a voter who asked about his ardent support for U.S. and NATO involvement in Ukraine and its possible nuclear consequences, Colorado Rep. Crow claimed that those behind NATO's proxy war are "trying to preserve democracy" in the Eastern European nation.
Stay tuned to National File for any updates.