Last Updated on February 17, 2022
Conservative journalist Jack Posobiec was assaulted on Friday by Antifa activists, including one named Jason Charter, while attempting to cover a rally at Washington, D.C.'s Lincoln Park.
The Antifa mob had gathered to tear down the Emancipation Memorial, a statue that depicts a slave being liberated by President Abraham Lincoln following the Emancipation Proclamation of 1862.
The slave is shown to be on one knee and with broken shackles, while Lincoln stands above him. The Antifa extremists regard this as a racist monument and interpret it as endorsing white supremacy. Many Antifa members also object to Lincoln's lack of support for multiculturalism, despite the fact that he freed African-Americans from the horrors of slavery.
READ MORE: EXCLUSIVE: Drug Dealing Costumed Supervillain Emerges In CHAZ, Threatens Women
Posobiec attempted to cover this bizarre situation in his role as a reporter for the One America News Network (OANN), and was streaming the proceedings on Periscope. He was met with unprecedented force by the Antifa mob, who poured liquid all over him, stole his phone, and then went on to repeatedly assault him in order to drive him from the Park, which is federal property.
Watch these terrorists physically attack @JackPosobiec for lawfully walking down a street in the United States of America.

Time for law enforcement to escalate force and shut this all down.

— John Cardillo (@johncardillo) June 27, 2020
He eventually left Lincoln Park after Fox News reporter Kevin Corke sent his security detail to help safely escort Posobiec from the location. Even after leaving, Posobiec was stalked through the streets by an Antifa cell who repeatedly accused him of being a Nazi and the founder of the "alt-light".
OANN's @JackPosobiec was here, definitely not someone the DC left scene appreciates. They chased him out of the park, blocking him from coming back towards it.

Two apparent security guys from another news network escorted him out. pic.twitter.com/tJlpgCyrWh

— Ford Fischer (@FordFischer) June 27, 2020
The mob included a short, whiny individual who had his face concealed and was wearing a bike helmet, who was later identified as Jason Charter.
https://twitter.com/ComradeDoyIe/status/1276936306506051584
Here is an image of Charter without his disguise: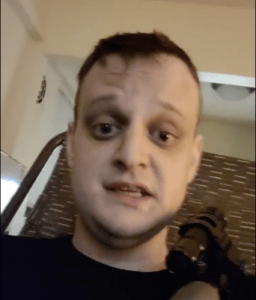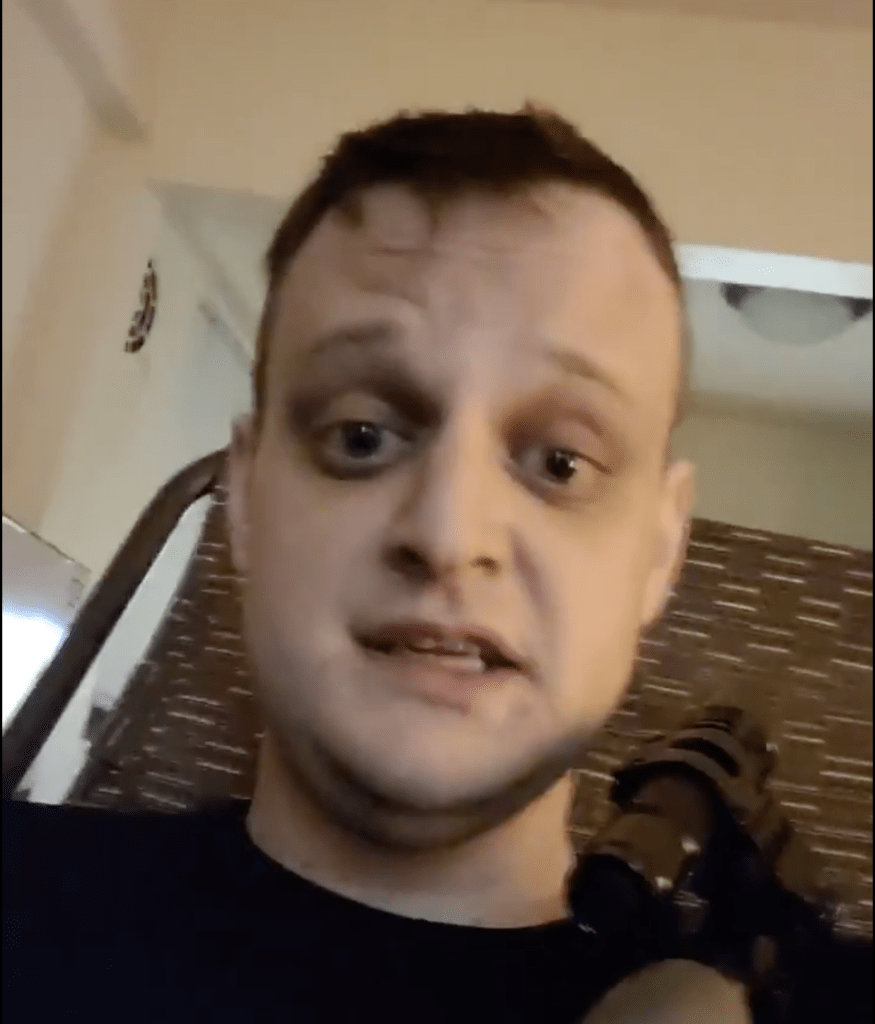 Ironically, an African-American individual known as "Don" from 'DC Black Tours', a tour company that focuses on black history, defended Posobiec from the gang of largely white rioters.
Check this out @JackPosobiec pic.twitter.com/iPVDsa2EDd

— Janet (@janetburke27) June 27, 2020
READ MORE: VIDEO: Crowder Stays In Raz Simone's Luxury Airbnb, Invites Leftists To Party Inside
Posobiec gave Mediaite an account of events, and stated his intention to press charges:
"I peacefully attended the protest to cover the event, and a mob of violent Antifa tried to push me down the Lincoln Park stairs onto the concrete."

He added that he didn't recognize Corke and his detail amid the chaos: "I actually didn't realize who it was at the time. I was walking out with my friend, Don Folden of D.C. Black Tours, when [Corke's] security arrived and escorted me out."

"Political violence from thugs and cowards like this is against of everything we stand for as Americans," he added. "I have filed reports with the relevant authorities and will be pressing charges."
Jason Charter was also caught on video intimidating another conservative journalist, the Daily Caller's Vincent Shkreli.
ANTIFA gets in the face of @DailyCaller 's @VincentShkreli. Vince was filming infront of the #emancipationstatue and then ANTIFA tried to intimidate him out of the park. pic.twitter.com/LUaAFwemNA

— Sagnik Basu (@_sagnikbasu) June 27, 2020