Last Updated on February 17, 2022
Frenzied socialists mobbed pro-lifers threatening to shut down free speech and London police intervened to prevent physical intimidation as pro-abortion Member of Parliament Stella Creasy attempted to criminalise pro-life free speech by "making misogyny a hate crime."
Over fifty protestors from the Socialist Workers Party, a radical Marxist body, surrounded the 10 pro-lifers in Walthamstow Town Centre on Saturday morning and blocked their pro-life posters with red Marxist flags and banners, while ignoring animal rights activists who were also displaying graphic images.
"The socialists started stalking our volunteers the moment we arrived. About 30 of them blockaded two women pro-lifers who had had abortions and were holding posters saying: 'I've had an abortion. Ask me about it,'" Ruth Rawlins, spokesperson for Centre for Bio-Ethical Reform UK (CBRUK) told National File.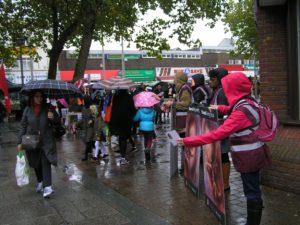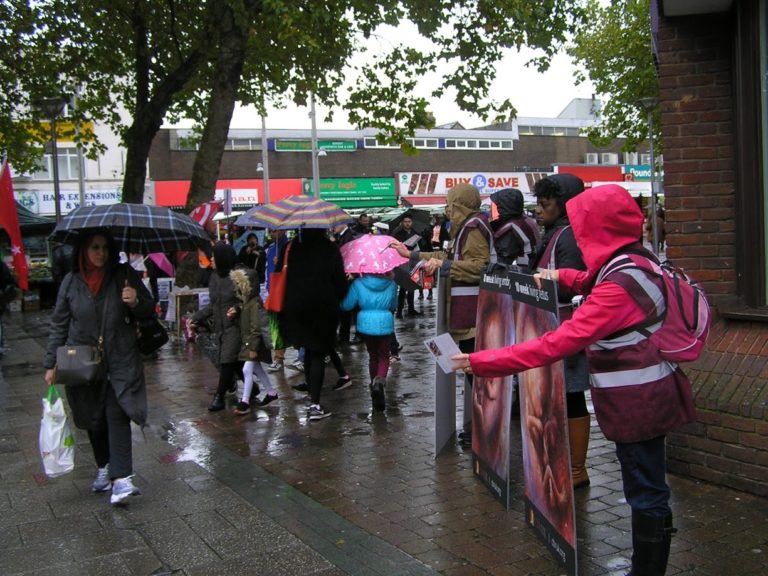 However, the police intervened for the first time since the protests began and moved the socialist pro-abortionists to another part of the town centre since protests escalated against Member of Parliament Stella Creasy's call to impose abortion on Northern Ireland.
READ MORE: Remains of 2,246 Fetuses Uncovered by Family of Deceased Abortionist
"The police said they had to stand within a reasonable distance keeping the protestors away from the volunteers. We would like to congratulate them because this is the first time they have intervened to protect our freedom of speech since our education displays began in Walthamstow," Rawlins said.
The pro-abortion socialists then fanned out across the town centre and kept shouting: "Not the church, not the state; women must decide their fate." The taxpayer funds the majority of abortions in the UK and so the state is involved, Fírinne, an Irish media company responded on Twitter.
The pro-lifers then added to their educational display images of two living unborn babies of 8 and 10 weeks and images of two aborted babies of the same age.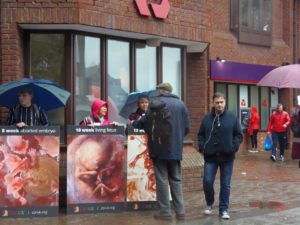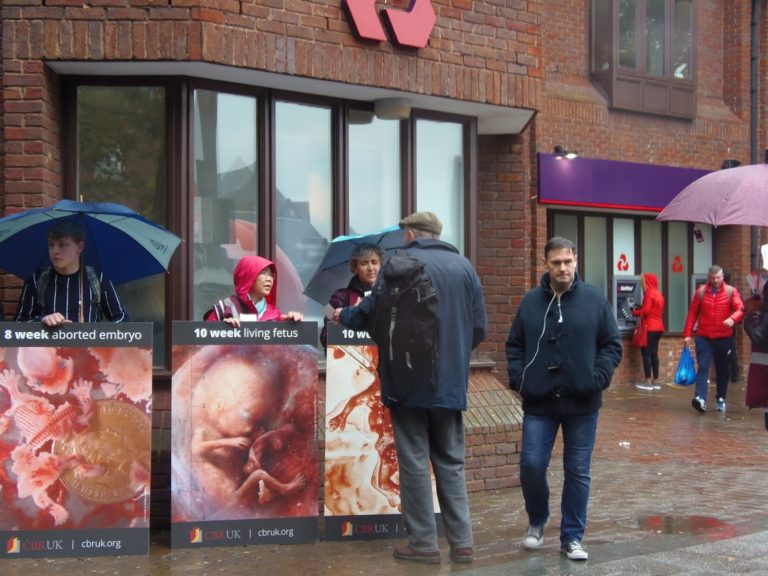 "We are here to call upon Stella Creasy to stop human rights abuses against the unborn child," Rawlins explained in a livestream on Facebook.
A day before the demonstration, Creasy attempted to criminalise pro-life free speech. In a tweet, she asked people to "report them [i.e. pro-lifers] as a form of harassment" to police and Waltham Forest Council.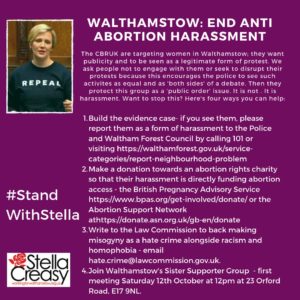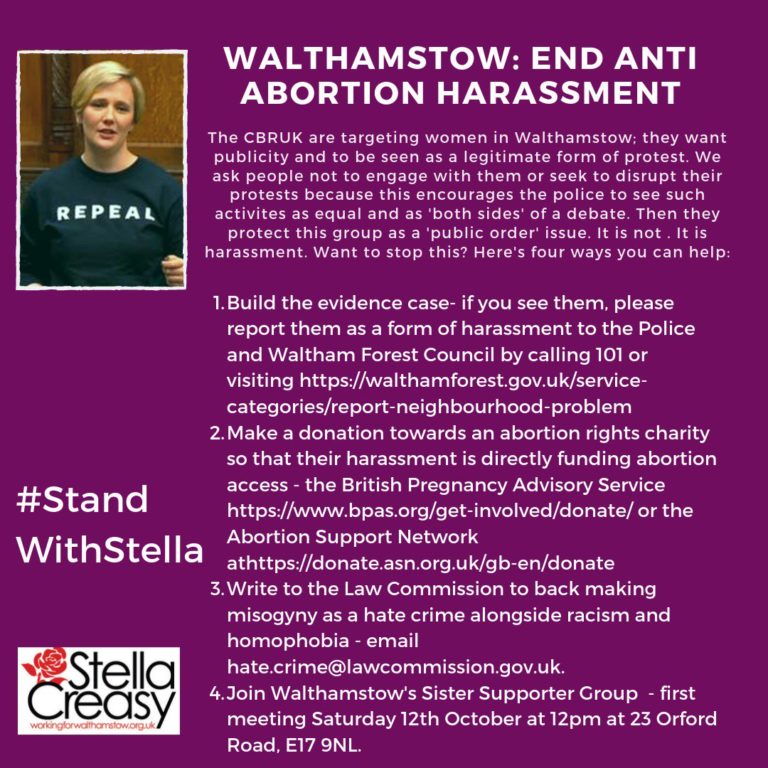 She also said that people should "write to the Law Commission to back making misogyny as a hate crime alongside racism and homophobia."
Former senator and executive director of CBRUS, Greg Cunningham responded: "Stella Creasey also denounces anti-abortion activism as 'misogynistic,' but denying women the facts many require to grant truly informed consent to terminate their pregnancies, is the real abuse of women."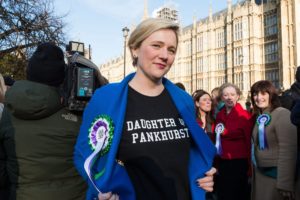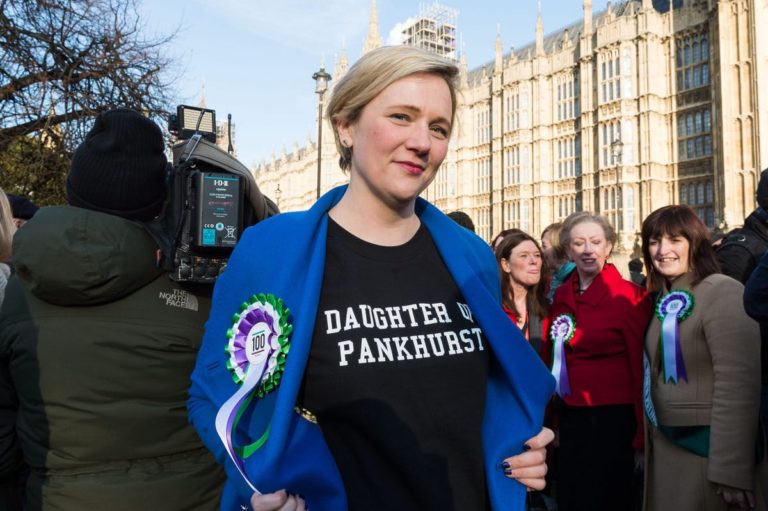 Creasy, who is eight months pregnant, has been accused of gross hypocrisy for talking about the humanity of her own baby while spearheading the campaign for the imposition of abortion on Northern Ireland.
The MP from Walthamstow is "working hard to make abortion a 'human right.'" CBRUK has begun a #StopStella campaign to educate Creasy's constituents of what their elected representative is doing in parliament.
READ MORE: California Says On-Campus Abortions Must be Available to Students According to Proposed Bill
Creasy is also campaigning to allow abortions up to 28 weeks for any reason without any medical supervision.
Meanwhile, officers from the Waltham Forest Borough Council continued their efforts to stop the pro-lifers from exercising their right to free speech in the town centre.
https://www.facebook.com/CentreForBioEthicalReformUK/videos/418069995751810/UzpfSTE2MzE3NzgzNjEzMzoxMDE1NjcyNTk3MzEyMTEzNA/
Rawlins was given a Community Protection Warning order issued under the Antisocial Behaviour Crime and Policing Act 2014 which stated that the pro-lifers had a deadline of "15 minutes from the time this warning is completed," to remove their posters or would face severe penalties and be forcibly moved.
However, council officers failed to turn up and enforce the order, Rawlins said. Nevertheless, they illegally confiscated four signs CBRUK had installed to warn pedestrians of graphic abortion images.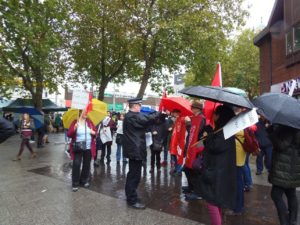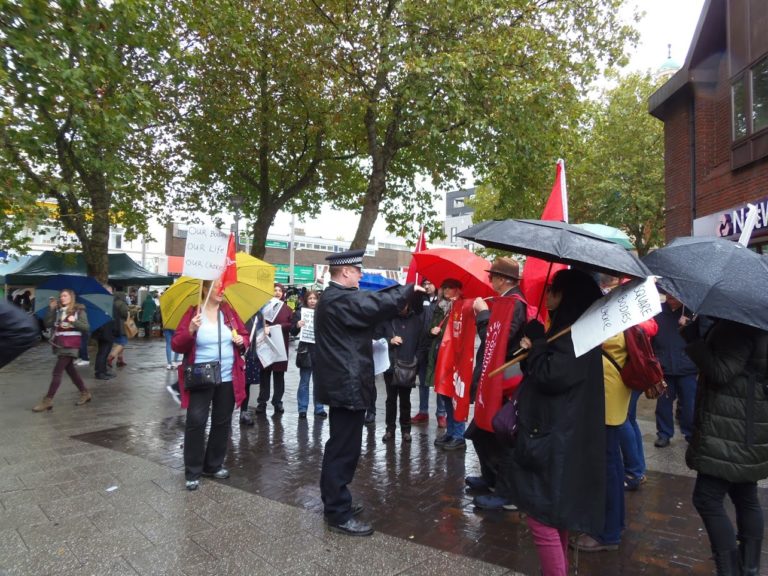 Andrew Stephenson from CBRUK told National File that it was hypocritical on the part of pro-abortionists to prevent pro-lifers from using graphic images when animal rights activists were free to use them to display cruelty to animals.
At an earlier demonstration, council officials vandalised a pro-life display while local police officers stood by refusing to intervene and halt the destruction of private property. They also ripped a banner from Christian Hacking, a disabled pro-life volunteer in a wheelchair and unlawfully seized two banners displaying aborted babies.
READ MORE: Teen Girl Had Contraceptive Coil Implanted at School Without Parents' Knowledge
Witnesses noted that a racial distinction was evident among the demonstrators in the multicultural borough of Walthamstow. They noted that the Marxists were comprised of entirely middle-class white middle-aged and elderly men and women, while the pro-lifers were diverse in race and mostly young.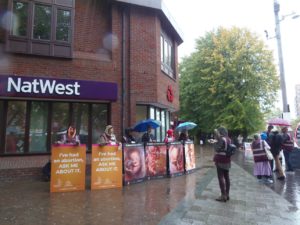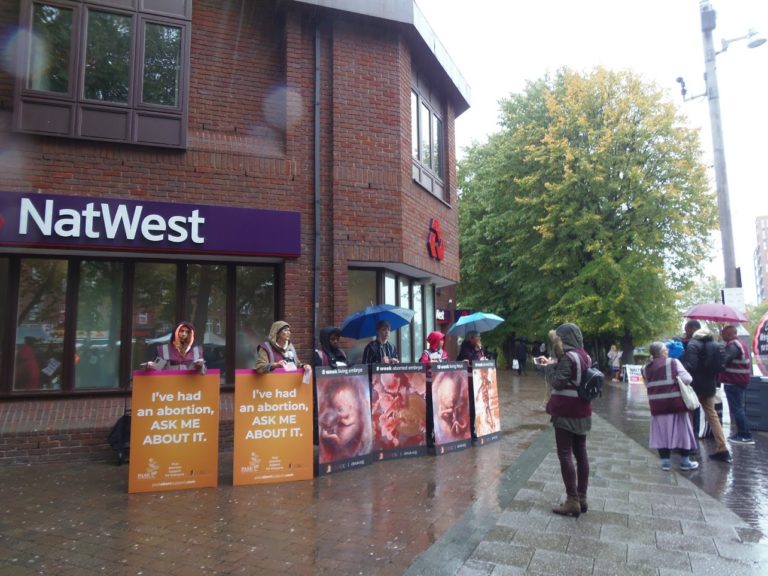 Elaborating on the racial dimension of abortion, Cunningham said: "Stella Creasy compares pro-life activists to Ku Klux Klansmen but it is the abortion industry which has had a viciously racist impact on communities of colour. In the US, although African American women account for only 11% of the female population, they are the victims of 36%-37%% of all abortions."
CBRUK have said that they will return to Walthamstow to continue protesting against Stella Creasy's anti-life policies.
https://www.facebook.com/CentreForBioEthicalReformUK/videos/771142496639641/