Last Updated on July 9, 2021
New York Young Republicans Club President Gavin Wax has been suspended by Twitter for a post made almost eleven months ago. The post in question expressed support for Kyle Rittenhouse, the teenage volunteer lifeguard thrown in jail after shooting BLM rioters who threw objects at him and attacked with a skateboard and a handgun in Kenosha, Wisconsin.
"Lol Twitter locked my account because of a Tweet I posted over a year ago defending Kyle Rittenhouse. Can't make this stuff up," Wax revealed to Twitter on Friday. Twitter claimed that Wax's account "violated the Twitter rules, specifically for: violating our rules against glorifying violence."

https://twitter.com/GavinWax/status/1413478422190436355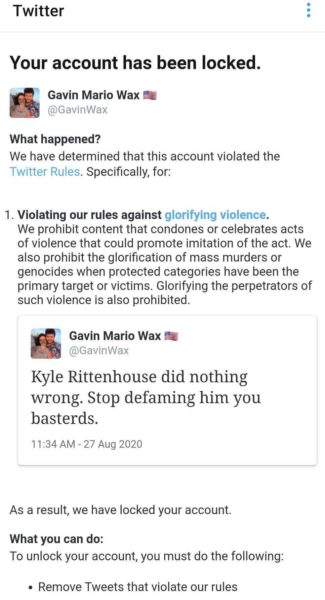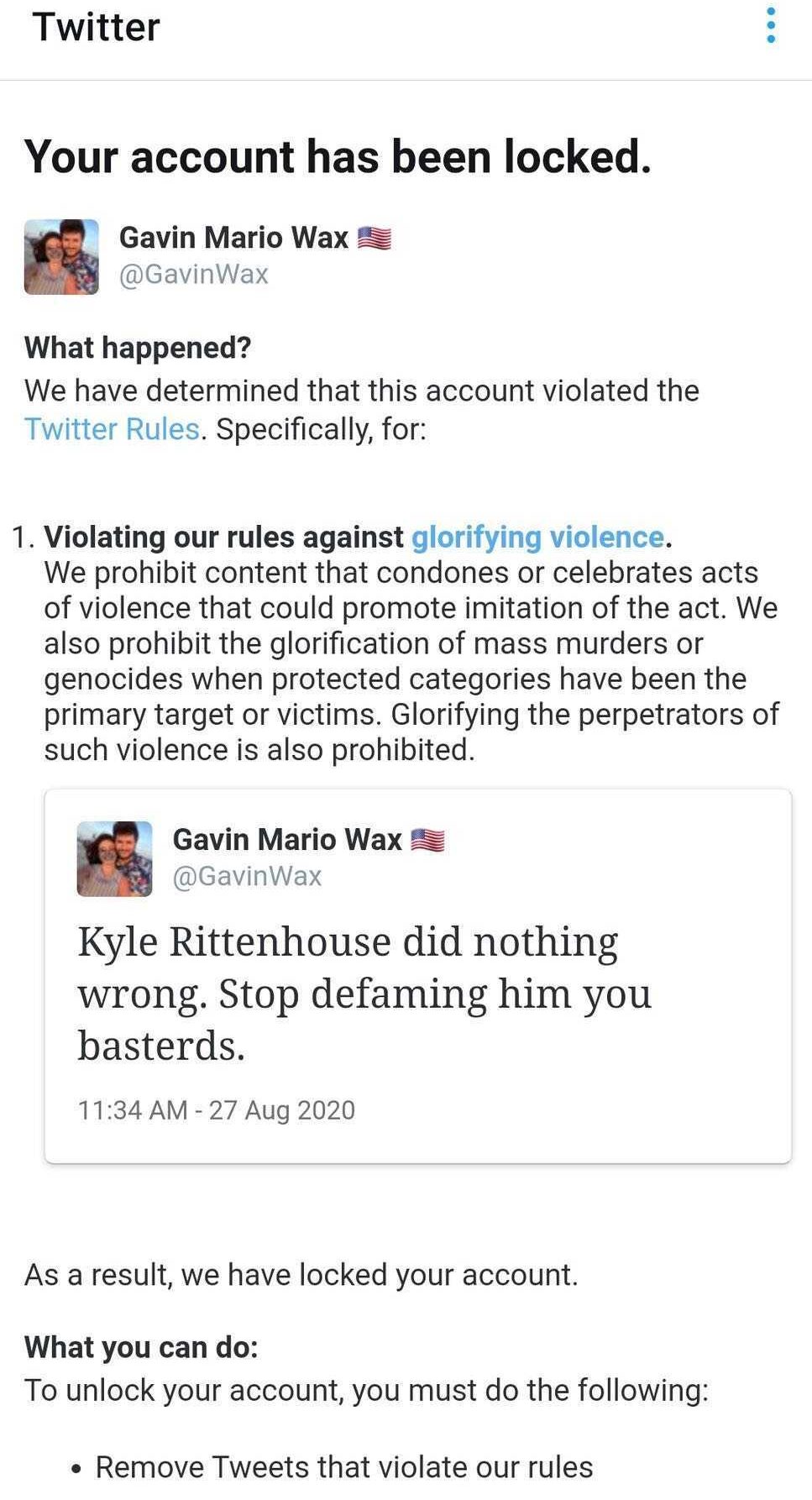 Speaking to National File, Wax stated, "It is absolutely ridiculous that Twitter would dig up a year old Tweet that is completely non-controversial and use it as a means to lock my account. They do this time and again with conservative and right-wing voices. Republicans must grow some balls, stop taking big tech money, and break up these monopolies once and for all."
Many critics have pointed out that the enforcement of Twitter's rules indicate that the platform does not actually oppose the glorification of violence,. Posts promoting Black Lives Matter riots, attacks on police, left-wing insurrection, and violence and doxxing against political opponents routinely evade censorship on Twitter, often racking up hundreds of thousands of likes and landing on the website's trending page.