Last Updated on June 8, 2021
A new report from the Daily Mail revealed on Tuesday that President Joe Biden's erstwhile son Hunter had a habit of using African American Vernacular English, often referred to in urban communities as ebonics, while communicating via text with his lawyer, who is also white.
Hunter Biden repeatedly used the word "n***a" during the text exchanges, and also saved a meme where former President Barack obama grants Hunter's dad Joe permission to call him a "n***a."
"How much money do I owe you," Hunter asked attorney George Mesires during texts exchanged in December 2018. "Becaause [sic] n***a you better not be charging me Hennessey rates." Mesires replied, "That made me snarf my coffee," to which Hunter explained, "I just made that phrase up by the way" and, "I should have had your lineage."
Hunter went on to say "That's what im saying ni…" and tell Mesires, "I'm sorry for sexting you accidentally that was meant for another friend named Georgia." In response to the "sext" photo sent by Hunter, Mesires replied, "Why are you so tan?"
Other urban phraseology such as "OMG n***a" and "True dat n***a" also appears in the text exchanges, as well well as multiple messages by Hunter remarking on the size of his penis. "And I only love you because you're black," one message to Mesires declared.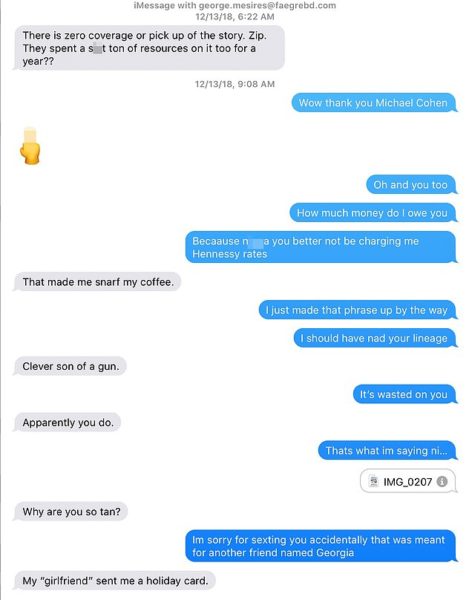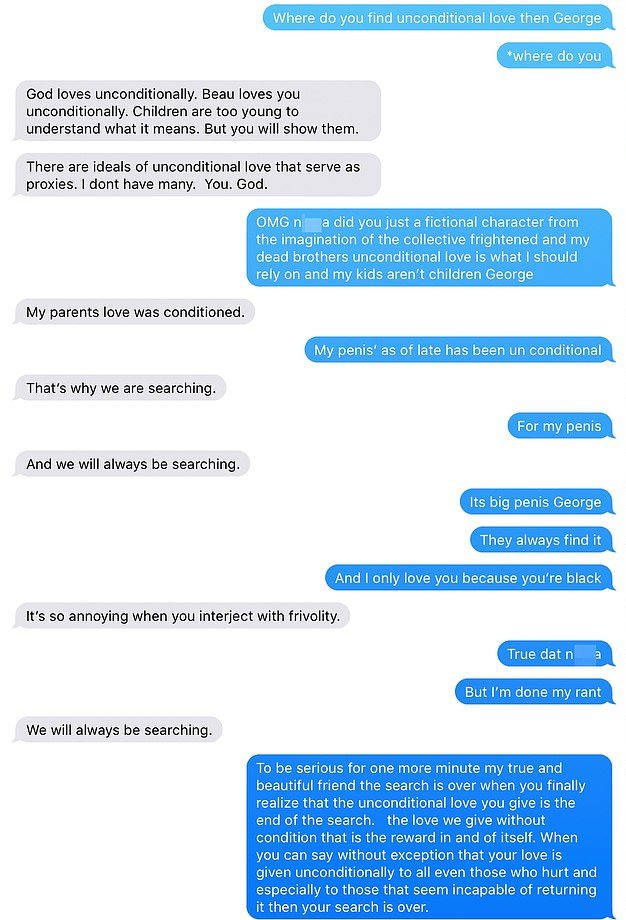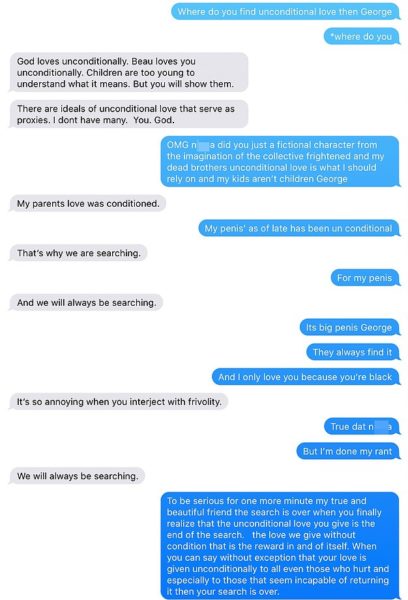 Hunter also saved a meme of his father Joe begging former President Barack Obama for permission to call the latter "my n***a," a request which Obama grants in the caption of the meme. "You my n***a, Barack," the memes quotes Joe as saying.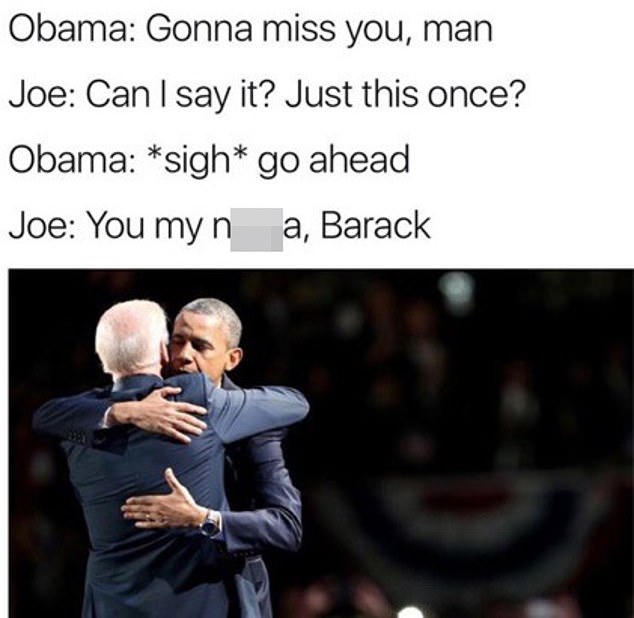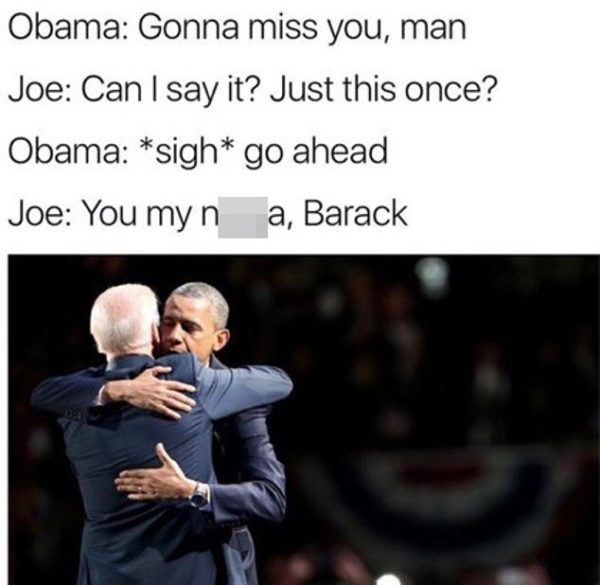 No indications were given as to why Hunter had the meme stored on his laptop, which reportedly also contained a pornographic video of an orgy involving a woman and multiple black men. Photos and videos of Hunter smoking crack and engaging in sex acts with various women went viral when they were released last year.