Last Updated on November 26, 2022
Canadian Prime Minister Justin Trudeau entertained the idea of using tanks in the crackdown on the peaceful Freedom Convoy protests earlier this year. Trudeau enacted Canada's Emergencies Act — the nation's equivalent of martial law — in order to deploy counterterrorism measures against the peaceful demonstrators, who were seeking an end to Canada's vaccine mandates. Trudeau's cavalier deployment of the Emergencies Act has been the subject of an ongoing inquiry.
While Trudeau never enacted martial law across the nation, new documents reveal that he strongly considered such a plan in February.
Two federal ministers discussed the possibility of using armored vehicles and tanks to disperse the peaceful protesters. On April 25, The Public Order Emergency Commission looked into whether the use of wartime vehicles to stop the protests was justified, Politico reported.
Public Safety Minister Marco Mendicino texted Justice Minister David Lametti on February 2 saying "how many tanks are you asking for? I just wanna ask [Defense Minister] Anita [Anand] how many we've got on hand?"
"I reckon one will do!" Lametti replied.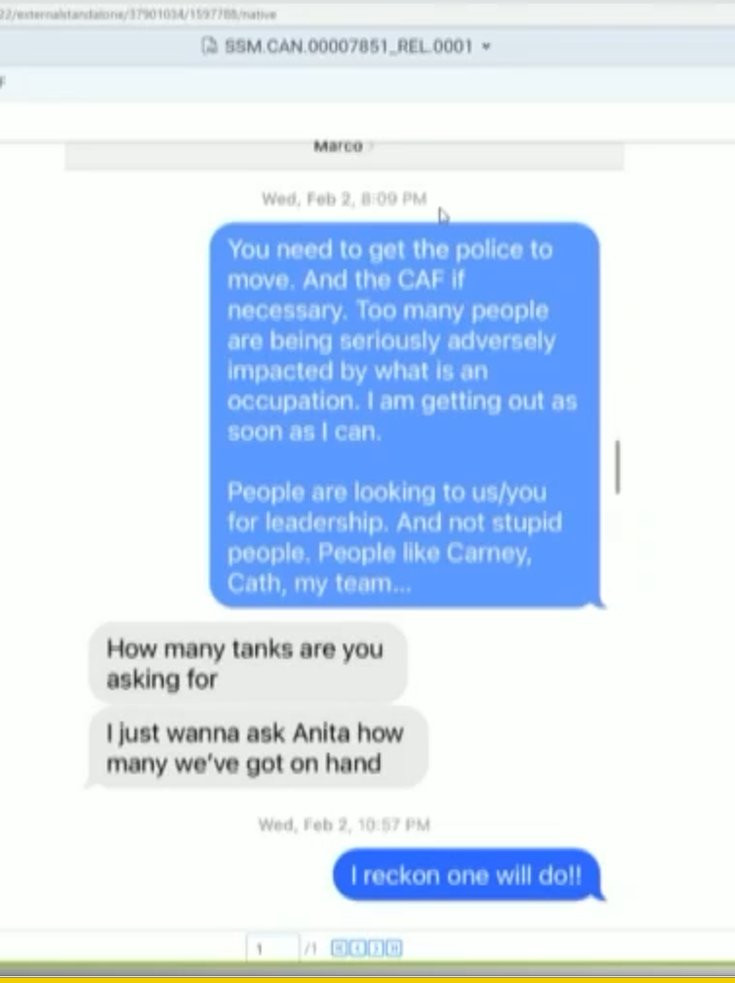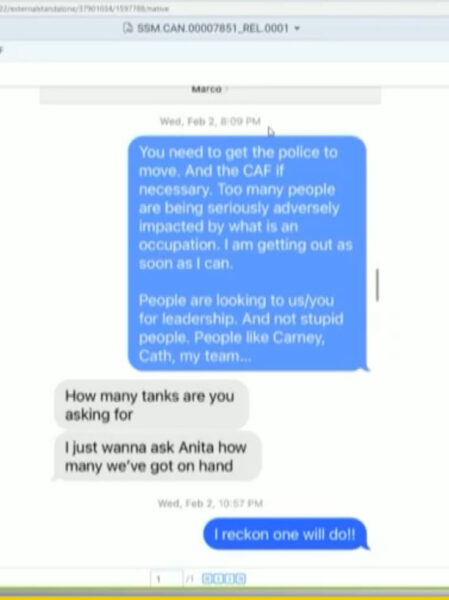 Lametti has claimed that the casual talk of deploying tanks against peaceful Freedom Convoy protesters, despite the fact that the Emergencies Act was declared at the time.
The Trudeau government defended the use of wartime tanks against peaceful protesters, saying that the country's "social cohesion, national unity and international reputation" were at serious risk of "irremediable harms" due to the protests.
At the time, Trudeau baselessly claimed that the protesters were not peaceful and compared them to Nazis. Protest leaders — who were arrested and charged with serious crimes for organizing the demonstrations — released a list of demands that the Trudeau government drop its extensive vaccine mandates.
Eventually, the protests were violently dispersed by riot police.